Meet Edson Cabalfin, the Filipino Architect and Educator Giving Design a Positive Purpose
Appointed as the Director of Social Innovation and Social Entrepreneurship at the Tulane School of Architecture, he shares the importance of contributing to change
It is rare for anything other than aesthetics to be the first thought that comes to mind when talking about design. More so, when that thought is about social change. However, they come hand in hand to Edson Cabalfin, PhD, an internationally recognized designer, historian, architect, researcher and author, as the new Tulane School of Architecture Director of the Social Innovation and Social Entrepreneurship (SISE) program and Professor of Practice in Design Thinking.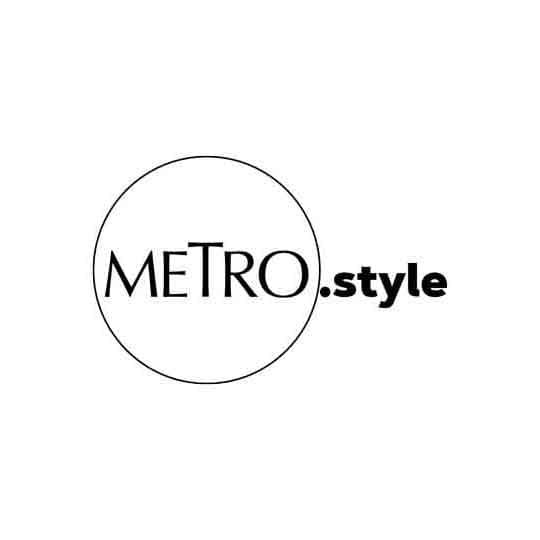 Edson Cabalfin, Tulane University School of Architecture's new Director of Social Innovation and Social Entrepreneurship Program | Courtesy of Edson Cabalfin
There are a multitude of ways to utilize it design for positive change. Cabalfin himself uses design as a means of empowering people and responding to their needs and aspirations. This can be in the form of designing architecture, interior design, and graphics, among others that sensitively respond to what the clients and users would require and hope to achieve. Another way is using design to respond to the needs of people who might not have the ability to pay for the services of designers. But perhaps the most significant avenue is through education where Cabalfin advocates and trains his students on how to be designers who are empathetic to the users. "As a historian and researcher studying design, I also see how my research and writing becomes a way of disseminating ideas about the power of design in contributing to change," he adds. Overall, the new SISE Director's pedagogy, research, and practice is committed in engaging, ennobling and empowering people.
Cabalfin is charged with clarifying and pushing the research agenda of the school in terms of social innovation and social entrepreneurship as Director of the SISE program. He is planning to create new research projects for both the program and Tulane. Tasked to leverage the research capabilities of the School of Architecture, he will go about it by creating new programs and projects related to designing for social impact. Through this position, he also plans to expand the internationalization of the SISE program by linking the school to other programs, organizations, and institutions across the world. Of course, all of these projects will be building on the current success and strengths of the program, school, and university.
The highly accomplished architect has always been interested in helping others as part of his Catholic and Protestant upbringing. He had been involved in various ministries and outreach programs whilst growing up as part of the Church of the Risen Lord in UP Diliman. His parents and family were a great influence as they served as his role models in helping others. He shares that pursuing higher education at the University of the Philippines - Diliman really expanded his views, especially in terms of social justice and civic responsibility. This carries over to his role as an educator, where he has always seen teaching as his vocation in helping others achieve their dreams and in turn become good citizens contributing change.
Cabalfin himself has had numerous projects and initiatives, but his most favorite projects include the time he curated the Philippine Pavilion at the 16th Venice Architecture Biennale in 2018. For this project, he created an exhibition talking about the two forces of colonialism and neo-liberalism as shapers of the Philippine built environment. His pride in the project shines through in being able to contribute to the international discourse on architecture, as well as being able to place the challenges that Filipinos and the Philippine faces in our architecture and cities at the forefront on an international platform. He recalls it as an amazing experience, meeting and engaging with a wide variety of people from all over the world.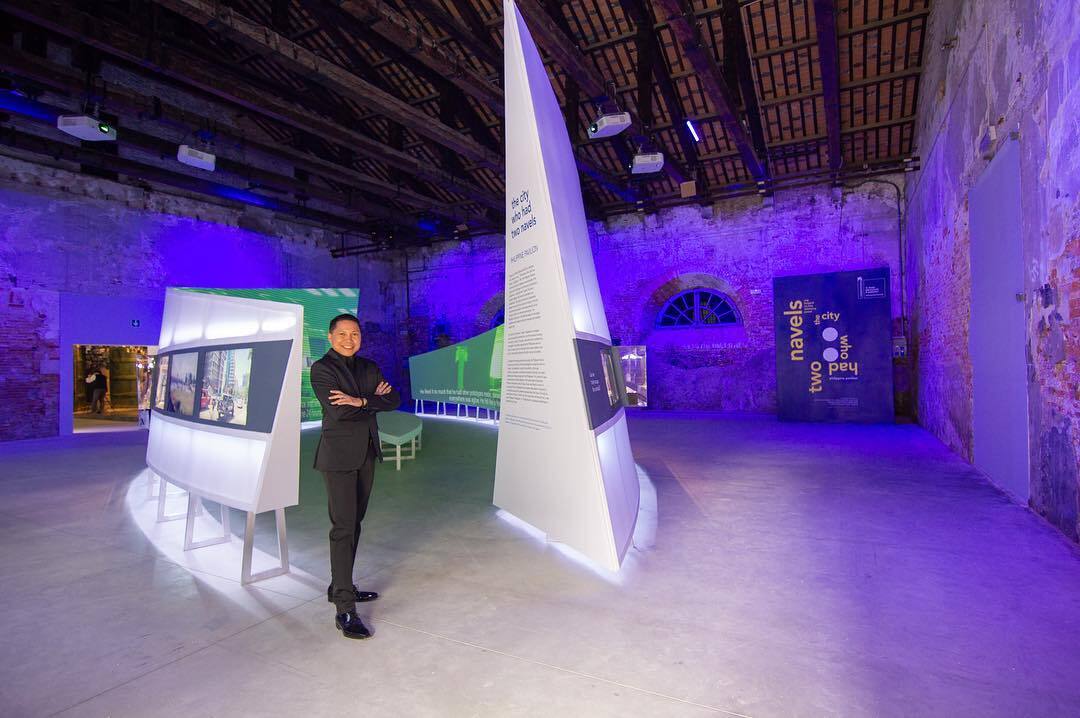 Edson Cabalfin's Special Projects
Edson Cabalfin's Special Projects
Cabalfin stresses that listening is key for a designer to be able to respond effectively and compassionately to users. He imparts, "I learned that as designers we need to be able to listen first to what our clients and users would need. We should not come in a project with a preconceived notion of what the design solution should be, but rather have the humility that we do not know all the answers. So we need to listen to others first." In addition, another important lesson is that imagination is important in creativity. If we cannot imagine the possibilities and just be content with the status quo, then our society will never progress and solve its problems. That is why design thinking is an important skill and mindset that we can develop so that we can have the ability to solve complex problems.
Pursuing Design, Social Innovation and Social Entrepreneurship requires creativity, an open mind, and a vast well of knowledge. As such, being as multi-disciplinary as possible both in studies and practice helps one learn a wide variety of knowledge and insights from the different fields. Cabalfin advises aspiring designers entering the field to experience as much as they can in life. More exposure to various cultures, contexts, places, people, and experiences builds the empathetic designer. "Engaging with people who are the most different from you will teach you how to be empathetic," he passionately supplies. In the conflict-ridden world we live in today, bridging differences through understanding and empathy is a much-needed element in effecting positive change.