WATCH: Relax and Feel Comfortable in Ferdi Salvador's Living Room
Favorite Spaces takes viewers into this TV Host-Personality's home where there is one rule: you don't need to deck yourself out to be his guest. No matter the size, his friends love coming over because of the stress-free atmosphere in this space.
The second video in Metro.Style's Favorite Spaces series takes its viewers into the living room of TV Host/Personality, Ferdi Salvador. "I have a rule here," he says. "You're not supposed to dress fancy. If you can come in shorts and slippers, I prefer it that way because I want you to feel comfortable," he continues.
No stranger to gatherings (at one point, he was able to fit twenty guests in his home), Ferdi's living room is planned with the interaction, ease and flow of good energy in mind. He achieves this via a conversation circle: a mix of furniture is gathered around a coffee table. A chesterfield sofa dressed in blue upholstery dominates our view. Accent cushions rest on it, leveling up the comfy vibe. A pair of leather campaign chairs flank a console table, completing the furniture circle. Off to the side of the sofa is a well-stocked bar cart, the better to enjoy gatherings with his friends.
The warm gray paint on the walls is a comforting neutral shade that acts as perfect backdrop for the pops of color afforded by the mix of art work. Ferdi shares that he painted the walls himself, taking him four days to complete the task. " I was dead tired, but it was well worth it," he says.
The floor is warmly finished with stained wood in a diagonal running bond pattern, on which many other finishes are casually layered: leather, suede and rich fabrics. "I hope this inspires you to create a space in your home to give good vibes and create fantastic memories," Ferdi Salvador concludes.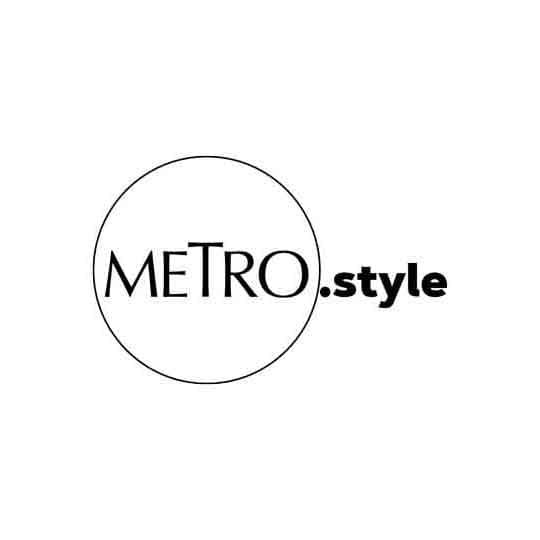 Ferdi Salvador's favorite space is his living room, one that is memorable for guests because of it makes everyone who comes over feel at home. | Still from Metro.Style Favorite Spaces Video