LOOK: Drew Barrymore Debuts Flower Paint
Attention-grabbing accents and subtle hues alike are available in this range of 27 paint colors for the home
We don't know if any other celebrity who has been as busy this pandemic season. Aside from piloting "The Drew Barrymore Show," she has also authored a cookbook, launched a magazine, designed a line of wallpapers, and most recently, a line of 27 paint colors for the home, all while COVID-19 has been raging this past year.
"On my tombstone, it must say, 'DEATH BY INSPO,' proclaims Drew Barrymore on her Instagram post. Via this social media platform, the actress was thrilled to announce that she has finally debuted her range of home paints called Flower Paint with Walmart, her long-time collaborator for her home line.
A design junkie, Drew confesses to a love for shelter magazines that have continued to inspire her journey through building her collection of furniture and decor for the home which debuted in 2019.
"I rearrange furniture for fun or spontaneously paint a wall to switch things up. I can't help it... I live to create beautiful, welcoming spaces for my friends, family and also for myself to feel continuously inspired," the actress reveals.
Originally meant to be complement her line of furniture, these colors function as attention-grabbing accent colors and subtle backgrounds for your spaces.
Just look at what it has to offer, and be inspired to embark on your own paint projects: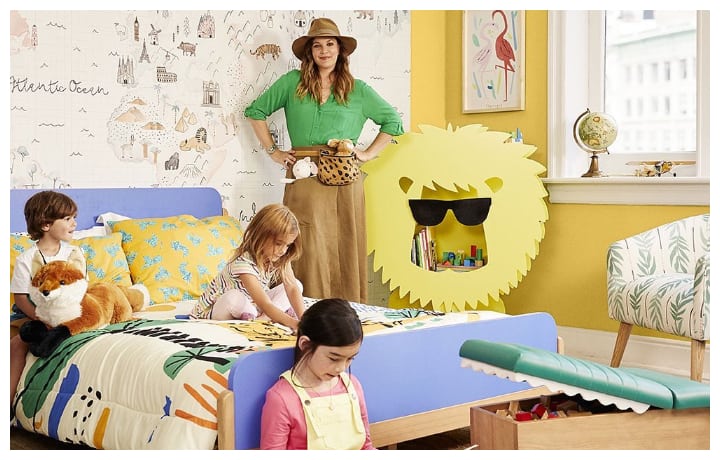 Flower Paint By Drew Barrymore
Flower Paint By Drew Barrymore
Flower Paint by Drew Barrymore is available at Walmart. In this article, we tell you how you can conveniently order (and ship) from this American retail chain.