Gardening, Origami And Embroidery Are Integral Aspects Of Tet Ureta Aligaen's Art
The wife, mother and artist employed domestic skills in her body of work for her recently-concluded show, "Halaman" at the Art Lounge Manila Molito
There is a sublime and pure quality in all of Tet Ureta-Aligaen's work, in the various media she creates them with. It is a product not just of technical mastery which is very evident in precise all her works are, with no stray elements or mistakes visible, and the natural way her washes flow over her flowers and leaves. Nor are they purely of her precocious creativity, which she has continually cultivated since her childhood and has been supported by her family, teachers, and friends since then, and which she continued to hone over the years despite the demands of being a wife, a mother, and a professional and entrepreneur. The purity of her work and its sublime quality are of all that combined with a depth that blooms pure from the wellsprings of her life experience that has transmuted love from grief into Art. In Tet Ureta Aligaen's recently-concluded solo exhibition at the Art Lounge Manila Molito, we could see that truly, "the deeper the mud, the more beautiful the lotus flower blooms," as suggested by the Buddhist saying.
In 1992, inspired by some wonderful printed elements in fabrics she got, she bought P15,000 worth of DMC thread and started making the enormous 9 x 8 feet tapestry which is the central work of this exhibition. Working on it sporadically for a few years, cutting elements from different fabrics and stitching them on cloth with other patterns and images she saw from other fabrics, and embellishing them with different types of stitching, she filled her quiet personal time, which is far and few in between for full-time mothers like her, with this sewing project. She only stopped in 1996, with the loss of her daughter to dengue. Setting it aside in a box, as she transferred to Antipolo, she misplaced it for several years. After her husband died in 2010, she found it serendipitously. Taking it on again brought her focus during the little spare time she could muster, as then she had to take on both the role of mother and provider for her family. Now that her children have grown, and have become artists in their own right, she was able to finish it, roughly 30 years after it was started.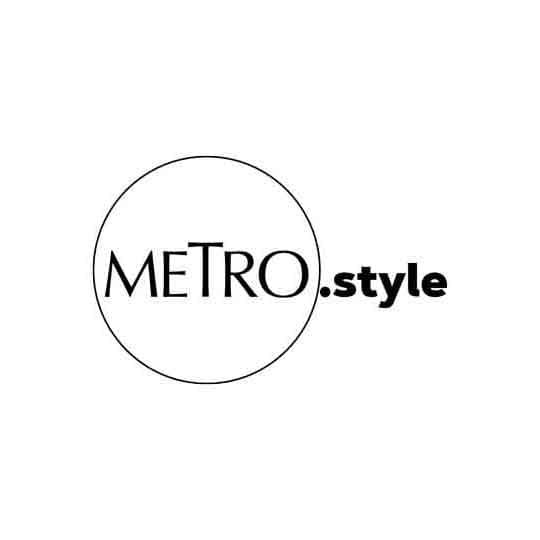 Tet Ureta Aligaen, "Halaman" | Courtesy of Art Lounge Manila Molito
Honing her craft in watercolor, both as an artist and as a private teacher since 1996, her mastery is evident in the sureness of her strokes and in her signature wet on wet style that relies on a very careful understanding of the medium enough to anticipate the flow of color over water to ensure the right transparency and placement to create layered washes, both over and under the flowers which became a signature of her work. For this, surely her work as a background artist for animation surely has helped. So good was she at watercolor that one of her works nearly became the grand prize winner in the GSIS Art Competition, had it not been for a technical issue of its size. With the friends she made in the art groups she joined in, like the Antipolo Thursday Group and the all-women Floral Artists of Manila, she has exhibited regularly in group exhibitions in local galleries and in Singapore, where she used to visit regularly on account of having a sibling there. Many of her works are in private collections, as well as prestigious hotels here and in Singapore.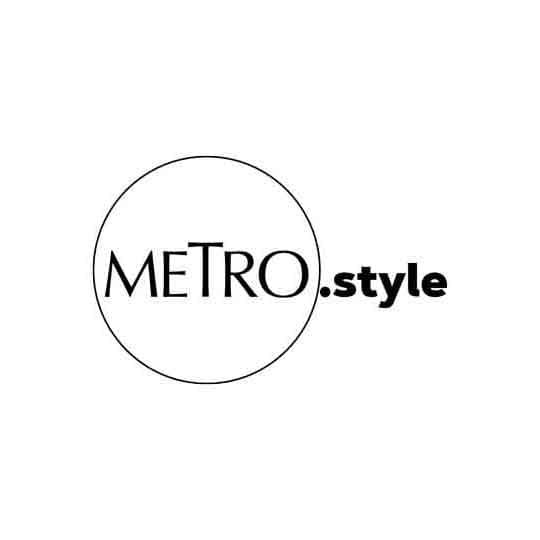 Tet Ureta Aligaen, "Halaman" | Courtesy of Art Lounge Manila Molito
This exhibition is a celebration of the creativity and exceptional skill of Tet Ureta Aligaen. With 21 watercolor paintings, some of which are of an extraordinary size for the watercolor medium with 72 x 24 inches for the long formats as the longest, and some with origami; 3 time-consuming and heavily detailed tapestries, and 4 metal / ceramic and metal sculptures, this exhibit showcases an artist extremely adept in different media, with her style remarkably expressed in watercolor, metal, ceramic and cloth.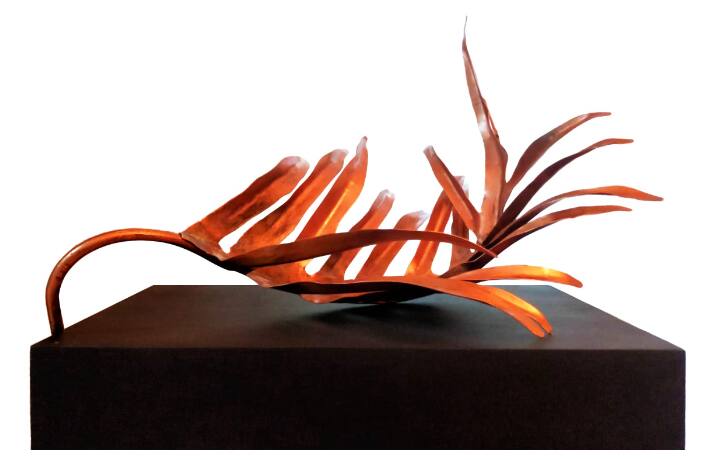 Photo Gallery
Photo Gallery
Her tapestries are not just the product of cutting and stitching printed fabrics and lace, but also of her passion for patterns which allowed her to acquire textiles from all over the world. And since her family and friends know of this, they have helped her over the years by gifting her with textiles from Europe, Asia, and other places around the world. It is another of her skill to remember what patterns and prints she needs to create her tapestries, on top of the patient cutting and sewing skills. Making the tapestries has physically altered her as some of her fingers have calloused from regularly pushing needle through often thick thread.
For more information on the works exhibited at Halaman and Tet Ureta Aligaen's work, visit Art Lounge Manila - Molito in Ayala Alabang, Muntinlupa City, or virtually at www.artloungemanila.com. You may also check their social media pages FB: @ArtLoungeManila for more details.
Photographs Courtesy of Art Lounge Manila Molito