Treat Yourself To Some Ultra Relaxing Gardening ASMR And Super Cute Indoor Plant Projects
Ready for your summer OST to be the sound of pebbles crunching into a pot and water gently pouring?
This confirms it: there are endless ways to enjoy the art of gardening, even though you might consider a gardening noob, a gardening newbie, or yes, even a gardening "brown thumb."
With so many therapeutic plus points reaped from engaging in plant-related activities and surrounding yourself with plants, it's only fair to yourself that you find a gardening project that gifts you with these and more!
To help you in the process, we bring you a curated list of our Top 10 gardening activities and crafts we culled from EZ - Gardening, a popular Korean YouTube gardening channel loved by many for its non-messy, low-cost, family-friendly indoor gardening projects.
For even the most unfamiliar with gardening, we're sure you'll find at least one project that speaks to you.
Scroll through the gallery below to discover what the channel has in store for you!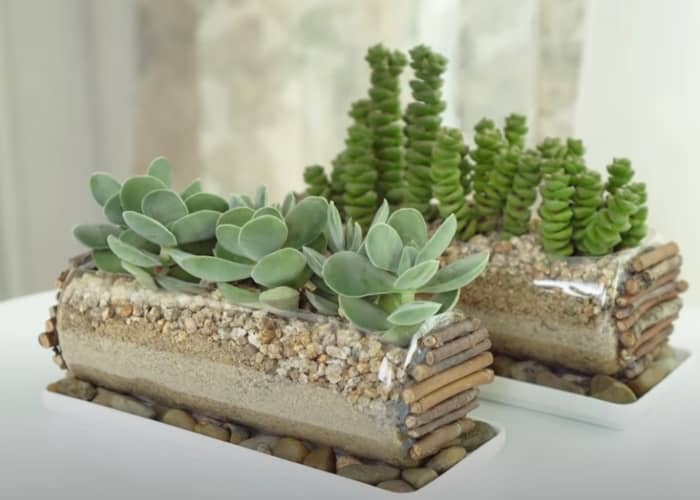 Our favorite indoor gardening crafts from EZ - Gardening
SWIPE LEFT OR RIGHT
TO NAVIGATE BETWEEN PAGES
DIY jute rope baskets made from upcycled plastic containers
Turning soda bottles into succulent planters
Hydrogel gardening + mason jars
DIY jute rope baskets made from upcycled plastic containers
Turning soda bottles into succulent planters
Framed sky plant
Indoor mini forest
Minimalist wire baskets
Hydrogel gardening + mason jars
Terrariums for beginners
Open-air dish terrariums
Indoor rosemary patch
Home pond
All stills taken from the EZ - Gardening YouTube channel