Fascinating Women: Georgianna Carlos, Founder of Fetch Naturals
This young entrepreneur is changing the way we care for our pets, one natural and environmental product at a time
"If you call something natural, is it natural if it's only for the dog? For the cat? It should be good for humans, for the pets, and for the environment," says Georgianna Carlos, one of Forbes Asia's "30 under 30" for 2019. Carlos is the lady behind the all-natural, environmental brand for pet care, Fetch!.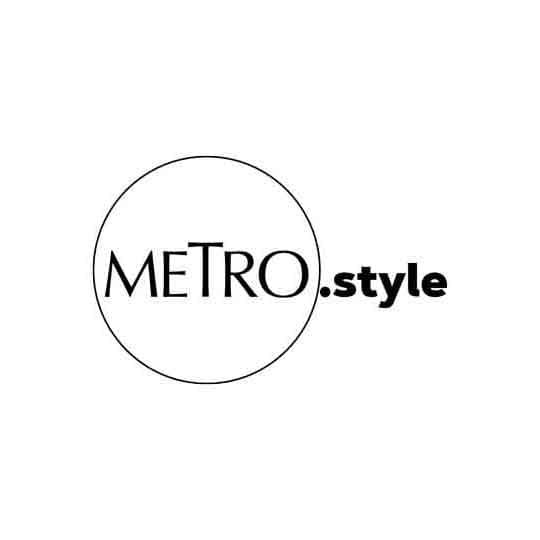 Georgianna Carlos, founder of Fetch Naturals, a pet care company specializing in environmental and natural products for fur babies. She sits with her bichon, Drogo. | Courtesy of Georgianna Carlos
Her quest for the perfect environmental pet care product started when her dog had recurring skin rashes, and no pet care product in the market could solve the problem. The answer came in the form of a bottle of dog shampoo from Milan that contained neem.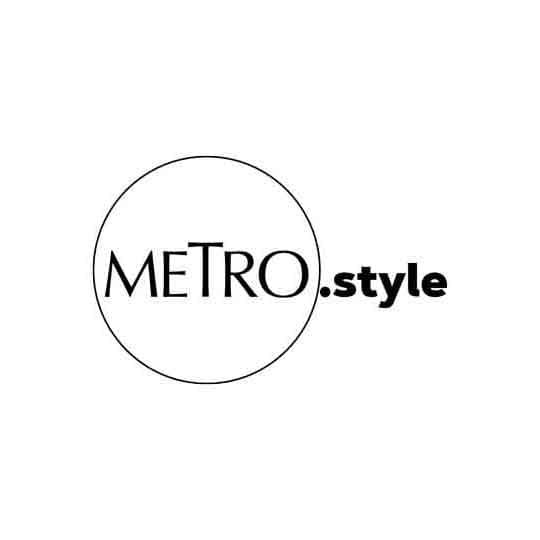 Bailey, the beagle, modeling for Fetch Naturals. | Courtesy of Georgianna Carlos
Curiosity about it led Carlos to research the plant, discovering that despite its tropical provenance, it is under-utilized locally. "I did a bunch of research and there's not enough research in the Philippines when it comes to neem. You go to provinces, there are neem trees on the road but it grows so big but the locals just cut it and they burn it. They don't do anything with it because we don't have enough research for that. We had research for aloe vera, coconut, even bananas, but not neem. So this was really my 'aha!' moment," she tells Metro.Style.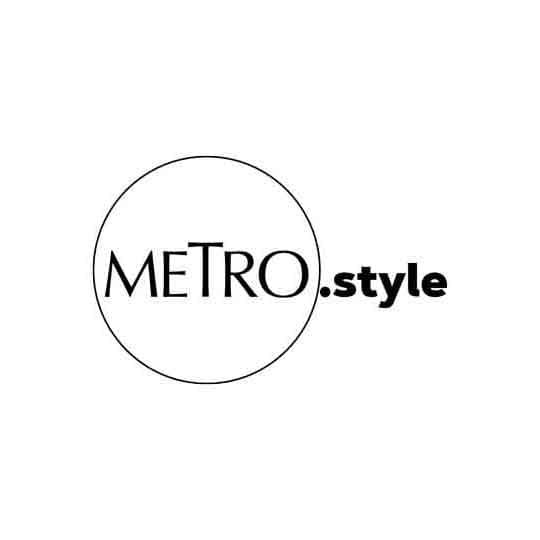 Neem set by Fetch Naturals | Courtesy of Georgianna Carlos
For her ground-breaking work in pet care, and her recognition by Forbes Asia as one of the budding thirty under thirty entrepreneurs, Georgianna Carlos is fittingly one of Metro.Style's Fascinating Women. "[Women] are all risk-takers. For us to be able achieve these dreams we are living now, it means at one point in our lives, we took a leap of faith. For me, I graduated with a degree in Psychology and was a teacher for a while. I have no experience in business, finance, marketing, or any of those typical subjects that usually lead to a career in entrepreneurship. But here I am, embracing the hustle and trying to learn everyday as a young business owner," Carlos imparts.
Get to know her better through these nuggets of inspiration:
1. An outstanding female she looks up to:
Definitely, my mother. She embodies the attitude of being able to be anything she wants if she puts her mind to it. She graduated with a degree in nutrition, worked in various public and private organisations raised 3 children, and started MyOffice Philippines- the country's longest running 100% Filipino owned virtual office for SMEs in the country- at the age of 45! She is really the person I run to when I need advice- whether it be for business, personal, or others.
2. One thing all men must understand about women:
One thing that I think all men must understand about women and feminism is that women are not trying to say we are better or we are out to take things away from men. When we talk about equal rights, feminism, and wanting to celebrate women's month, it's all because we want to have the same access to opportunities that men have always had. Feminism is not taking away rights from men, it's about giving women access to the same privilege men enjoy.
3. Her message of inspiration to all women:
"My message is to do what you think will give you purpose or meaning in your life and not what you think society expects you to do. While society today has been more open when it comes to letting women access more opportunities, there are still certain categories or roles that the public feel women should fit in- roles that I feel are very contradictory. If a woman chooses to have a career and not start a family, she is called selfish, too ambitious. However, if a woman chooses to be a full time housewife to care for and raise the future generation, she is considered unproductive. That's why I think women should just ignore what society think they should be and, as they say, 'you do you.'"
4. One thing for which she is most thankful, for having been born a woman:
"I don't think there is a singular thing about being a woman that I am thankful for. I am thankful for being a woman, period. Being a woman is part of who I am and everything about being is a woman is what helped me in achieving what I have in life now."
5. Every woman is fascinating in her own way. Why she thinks it is important to have this quality:
Women are fascinating because we are fearless. Throughout history, women have been breaking barriers even though they know the possible consequences they will face, whether it is being shunned by society, made fun of, or never taken seriously.
6. A moment in her life when self-doubt and other factors held her back, and what she did to overcome them:
I have moments of self-doubt until today. It's hard because I have no experience running and growing a business. I took up Psychology in college and used to be a teacher and worked for a PR firm before entering business so really, a lot of what I do these days is trial and error. How I overcome the self-doubt and still do it? I am constantly trying to apply a mindset where there is no such thing as failure, just life lessons or, as my mom would call them, life "tuition fees." When crossroads or challenges are presented as learning opportunities where I'm allowed to make mistakes, it makes things a lot easier to make decisions.
7. On women in business:
There definitely is a lot more women in business these days and we definitely have the "OG" businesswomen who fought for a seat at the table to thank. Whenever I go to start-up events, it's really great to see a lot of women entrepreneurs, a number of them still high school or college students.
One of the things we can do to break the glass ceiling is to "normalize" seeing women and men in roles that were usually associated with a certain gender through media. Children will not be able to dream of being something if they don't realize it's a possibility or option for them. It would be great to see books and shows portraying more female scientists, firefighters, soldiers, astronauts. On the flip side, it would be beneficial to see more male pre-school teachers, caretakers, designers, and stay at home dads.
When it comes to business organizations, what they can do to break the glass ceiling is to refresh their culture on how they support their female members and employees. These days, organizations seem obsessed over the ratio of men and women employees that they have, thinking this solves the inequality problem but this is a band-aid solution. The true solution is to see how the culture of the company supports men and women differently and how to solve these.
8. Her female idols:
I'm a fan of Melanie Perkins, one of the founders and CEO of Canva. The idea of Canva, democratizing design through technology, is such an amazing concept. She created this with no background in business, took a leap of faith by flying to Silicon Valley to pitch to investors and celebrities, and now she is one of the youngest female tech CEOs with a company worth over $3 billion.
Here in the Philippines, I am lucky to be surrounded by amazing women. In my family alone, I am surrounded by female lawyers, educators, writers, entrepreneurs, mothers, marketers, and heads of large companies. It's easy to stay inspired when I constantly see women making an impact in whatever career they choose to have.
9. Her dream collaboration:
I would love to work with Jessica Alba for The Honest Company. How she started the company is such a classic entrepreneurial tale that I can relate to: she was facing a problem where she wanted natural products for her baby. Since she couldn't find it, she decided to make it herself. While The Honest Company hit a few snags in 2017, they were still able to bounce back, which I find admirable and is why I would love to learn from them on how they are able to refocus the brand and make it profitable even with its natural angle.
Aside from Jessica Alba, I would love to pick the brains of the women behind Happy Skin, Jacqe Yuengtian-Gutierrez and Rissa Mananquil-Trillo. Like Fetch!, Happy Skin is all about natural, high quality products. I find their marketing so brilliant and how they were able to carve a piece of the already inundated cosmetic market.
Pets are part of the family. Georgianna Carlos is changing the way we care for them, one natural pet care product at a time: