GET THE LOOK: The Sussexes' Cozy Nott Cott Living Room
Decorated in furniture from high street brands, the functional living room is perfect for starter couples, as Harry and Meghan once were
In his much-anticipated memoir, Spare, Harry, The Duke of Sussex gives a sensational glimpse of his life as the brother of would-be king, William, Prince of Wales. After the Spanish version was accidentally released on January 10, the eager media went to town giving the public juicy tidbits of it, arguing that these were products of translations from Spanish to English. Hence, the real English version is nevertheless worth the wait. It is now available worldwide.
One such detail of the Duke and Dutchess of Sussex's lives narrated in the book was Harry's embarrassment over their modest cottage in comparison to the Waleses' "museum-like" mansion, vignettes of which are seen in this video on the Obamas' visit to Kensington Palace in 2016:
"The wallpaper, the ceiling trim, the walnut bookshelves filled with volumes of peaceful colors, priceless works of art," he writes, describing his brother's home.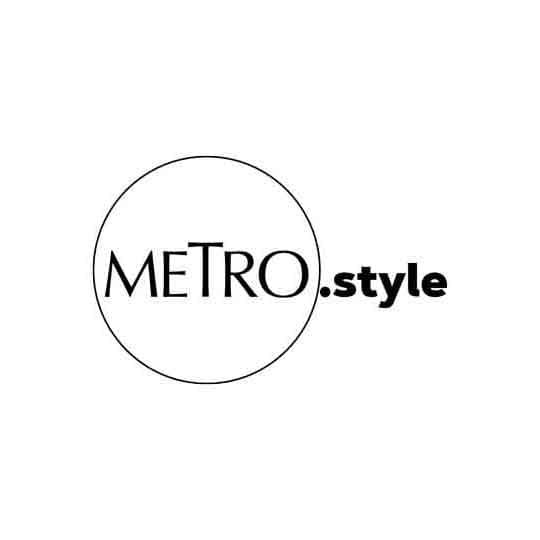 A photo of President Obama's visit to the Waleses' home in 2016. | The White House
In comparison, "Nott Cott," the home he shared with his wife, the Suits alumna, Meghan Markle, also set in the Kensington Palace Grounds, is a much cozier affair. Decorated in more practical furniture choices, the look is definitely more accessible to the vast majority of newly-wed couples on the verge of starting a family. Royal watchers will remember that this cottage was also the starter home of the Waleses.
In a Daily Mail article, designer Benji Lewis highlights their living room's design merits:
- The Magnolia or soft cream color on their walls lends the space a neutral backdrop which makes the perfect blank canvas for layering on.
- It has a good sofa arrangement which encourages interaction amongst its users.
- The distance between the sofa and the coffee table looks comfortable. Nobody needs to reach too far for their cup of tea or coffee perched on the table.
- Their gallery wall of black and white photos is a pretty way of telling a story through decor.
- Their upcycled side table gets a big nod for sustainability.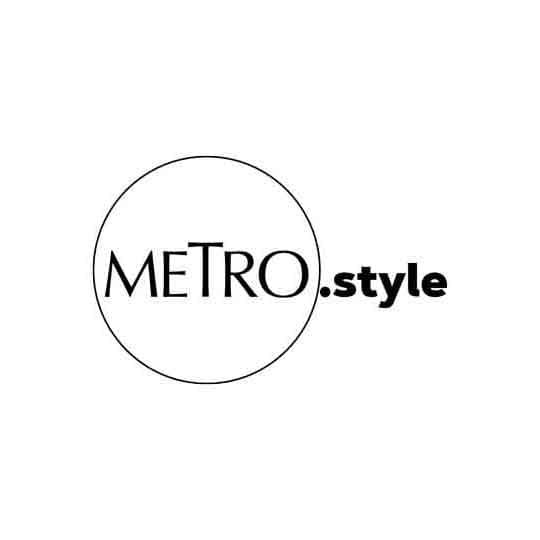 Still from Harry and Meghan, Season 1 | Netflix, 2022
Though Harry writes in his memoir, recalling Meghan's and his visit with his brother, William and sister-in-law, Kate, "We congratulated them on the renovation without holding back the compliments while feeling embarrassed of our IKEA lamps and the second-hand sofa we'd recently bought on sale with Meg's credit card on sofa.com," it should be noted that there is truly nothing embarrassing about purchasing furniture from high street brands. At Metro.Style, we encourage the expression of character to arrive at your room's look. By all means, use all sources of furniture and home décor to spruce your spaces, and don't forget to be true to yourself (and your budget!) while you're at it.
Loving the Sussexes' starter pad? Shop the gallery below: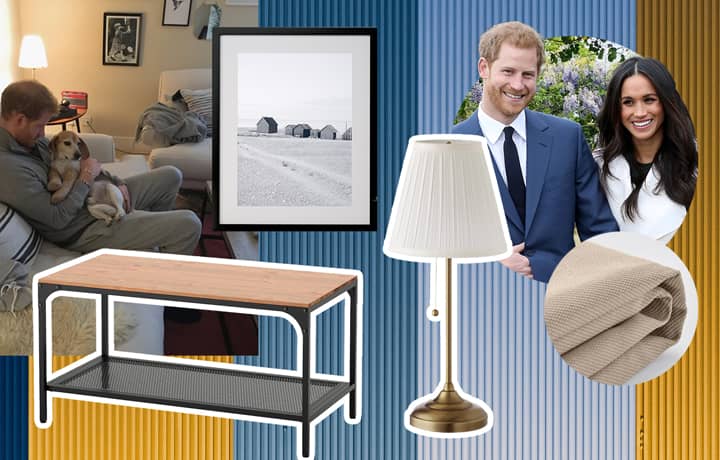 Photo Gallery
Photo Gallery