GIFT GUIDE: Gifts You And Your Home Deserve
You owe it to yourself and your home for making it through 2020
Our homes have made us proud this year. For the first time, many of us spent an extraordinary amount of time at home, for weeks and even months on end, locked down from the outside world.
And it's not just our homes who took a beating. Our own selves took a beating. Our minds and spirits were stretched beyond limits, our resolve and strengths tested by every quarantine announcement, Covid-19 outbreak, and consecutive storms that knocked on our doors.
As we approach the end of the year, with a better one in the horizon, we owe it to our selves and our homes to be grateful. It wasn't an easy year, and as we wind down and close this crazy chapter (hopefully!), let's give ourselves a pat in the back and say, "You deserve it for making it through the end!"
So, here are some gifts that you can give yourself and your home for that much-needed refresh and recharge, to help keep you sane through the last stretch of this year. From homemaking to wellness and indulgence to self-expression, check out these gift ideas for a better you and a better home to greet 2021 with.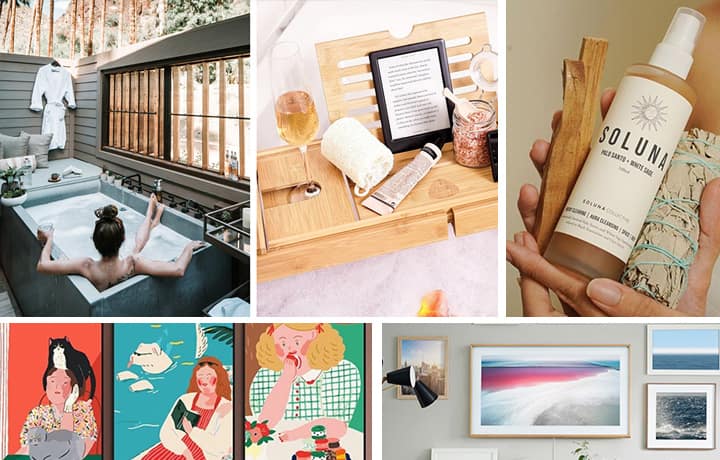 Photo Gallery
Photo Gallery