You'll Be Glad To Know About These Tips for Holiday Entertaining
Take your cue from restaurateur Happy Ongpauco-Tiu, as she shares hassle-free tips on holiday feast preparation, in collaboration with Glad and Pottery Barn
With the holiday entertaining season just around the corner, celebration tips are always helpful for a hassle-free party experience.
During the recent "Feast with GLAD" event, Daye Delos Reyes, GLAD Brand Manager for Southeast Asia, talked their collaboration with Happy Ongpauco-Tiu and Pottery Barn, sharing valuable holiday food preparation tips that can be useful for upcoming gatherings with family and friends.
"We have been collaborating with Happy on what best recipes to prepare. We also make the holidays stress-free and less messy because of the recipes that she provides. With GLAD coming in from preparation, storage and up to serving, we make it more convenient for Filipinos to have dishes which are special but easy to prepare during the holidays", says Daye Delos Reyes, GLAD Brand Manager for Southeast Asia.
During the event, Happy Ongpauco-Tiu did a cooking demo and showed how a Pinoy paella dish and a salmon en papillote dish can be prepared. She shared how easy it is to prepare them, and how convenient it is to place these dishes in Glad food containers, which are both practical and safe.
Happy also mentioned about providing other moms with Happy Platters, which are dishes for sharing and can be delivered to homes. The platters make use of GLAD food containers and are perfect for use for dishes brought to reunions, Noche Buena, or New Year celebrations.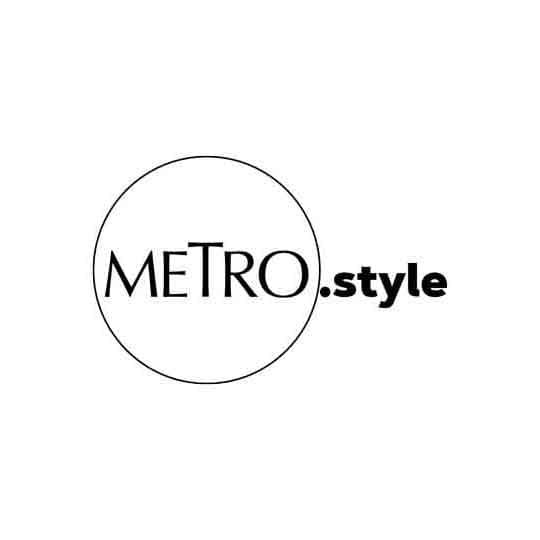 At the Feast with Glad event held in Pottery Barn, restaurateur Happy Ongpauco-Tiu shares tips on easy holiday entertaining | Photograph courtesy of Glad
Tips for Stress-free Holiday Meals for Sharing
"Use food containers help seal in freshness and prevent leaks. Containers that are microwave, freezer and dishwasher safe are very convenient to use. Their lids lock and stack together. GLAD plastic bags and wraps are also very useful for storing food, even when you need to transport them. The food trays can be used for food preparation and presentation", says Tiu.
"The advantage of using GLAD is that we have an ovenware that can be used for cooking already and for the packaging of the food and all our plastic packaging are BPA free", adds Daye Delos Reyes.
These containers can be used all-year. They help save time when preparing food for the family, freeing up time to bond with the family.
Daye Delos Reyes also mentioned that the brand also has a wide range of products from foils, cling wraps, zipper bags and ovenware, which can complement any gathering since it can be used for storage, preparation and even for take-home or pabaon.
With the different products from GLAD, one can surely save more time preparing dishes. They are also easy to use and lightweight, making them a great solution for potlucks.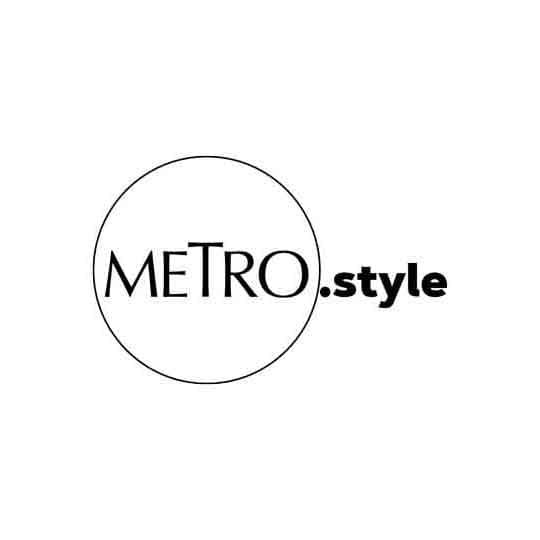 Paulo Lao, Sales and Marketing Director for Clorox Southeast Asia and Daye Delos Reyes, Brand Manager for Glad in Southeast Asia | Photograph Courtesy of Glad
Sustainability and Giving Back
Paulo Lao, Sales and Marketing Director for The Clorox Company, shared about the company's sustainability goals and giving back activity. "Last week we just launched our sustainability goals. Worldwide by 2030 we will be eliminating all the use of virgin plastic in our packaging and by 2025, 50 % of our products will be recyclable or reusable," says Paulo.
Daye Delos Reyes also adds about their recycling platform in the US. "In the US we have a platform called Terracycle that helps collect and recycle our products and GLAD is part of it", she quips.
Locally, activities are also done by the company. In line with this, Paulo Lao mentioned about the company's sustainability activities. "In our plant we have zero-waste to landfill initiatives already. GLAD is also known for trash bags and we are moving into compostable materials in the future since our company's direction is to use less plastic in packaging and move our materials to recompostable materials", says Paulo.
Apart from providing Filipinos with food packaging solutions, GLAD is also trying to help communities through their giving back activity with Smile Train, the world's leading cleft charity, in order to help spread smiles and love this Christmas season.
"We will also have a fundraising family fair with Smile Train. We have our Glad-to-Give Smiles program, where we raise awareness for the work that Smile Train does and at the same time it fits our holiday season since in general consumers are more charitable during the holidays. We also help raise funds for Smile Train and we also donate funds for the free surgery of the kids that are under the program with Smile Train", says Paolo Lao, Sales and Marketing Director for Southeast Asia for The Clorox Company.
Apart from providing food safe packaging that is hassle-free, it is good to know that GLAD also helps make the season more meaningful through sharing and giving back to an organization that helps gives kids smiles and a better future.