IN PHOTOS: The Gucci Cartoleria Heralds A Dynamic Zest For Life, Post-Pandemic
The luxury brand's lifestyle pop-up store in Milan is open until September 17
In the international design circle, the third quarter of the year is synonymous with the European design fairs. As the Salone de Mobile in Milan wrapped up, many are heading to Paris for Maison&Objet. Of the showroom visits this season, the Gucci Cartoleria was not to be missed.
The anti-thesis of the despair the pandemic brought about to many around the world, this lifestyle collection is a dynamic celebration of life. Presented in a storefront on Via Alessandro Manzoni, 19, it is a joyful maximalist wunderkammer or cabinet of curiosities. Stationery, pajamas, desk accessories, games and travel accessories are rendered in the Gucci signature canvas, the Demetria, Herbarium prints and even some Disney characters.
In this fantastical pop-up store, notebooks fly, trains zip by, and miniature worlds abound.
See details of this wonderland: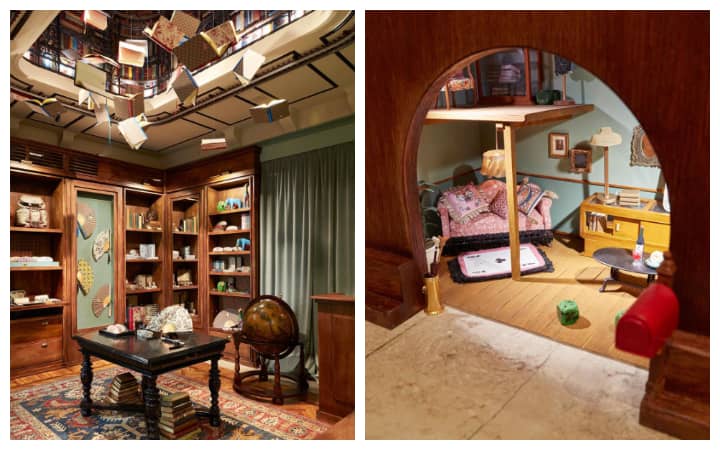 Inside the Gucci Cartoleria
Inside the Gucci Cartoleria
"Lifestyle is something that belongs to our culture, it's the beautiful things that accompanied the actions of our past. But at the same time, they create a bridge to today, which allows us to dialogue with young people," Gucci Creative Director, Alssandro Michele tells MFFashion.com. This space is an animated, sensorial illustration of Michele's statement.
Banner Images and Thumbnails by @gucci.