Hyun Bin And Son Ye-Jin Purchased A Luxurious Stroller For Baby #BinJin
The much-anticipated superstar baby deserves nothing less than a pushcart made with a collaboration between Hartan and Mercedes Benz-AMG
2022 has been a big year for Crash Landing On You stars, Hyun Bin and Son Ye-Jin!
Son Ye-Jin's February 10 wedding announcement signaled the beginning of many momentous occasions in the couples lives.
Their March 31 wedding was star-studded, well-attended by peers in the industry, and full of thoughtful details, from the venue to the wedding favors.
This was followed by the announcement of the 39 star's pregnancy on June 27, as she posted on her Instagram account:
Following a period of domestic bliss marked by her achievements in the kitchen, finally, on November 27 of this year, their agencies confirmed the birth of their baby boy. In typical celebrity fashion, it has been reported that the couple bought nothing less than a Hartan stroller for their baby boy. This is not just any pushcart for any baby.
Baby #BinJin got an exclusive Hartan Mercedes Benz/AMG stroller, a collaboration with Mercedes Benz/AMG. Its design and construction were executed with specific inputs from the German luxury car company. Features such as the stroller's wheels were inspired by AMG and based on the wheels of the Mercedes Benz C-class.
Baby #BinJin enjoys his rides around town in the style of highly exclusive German automobiles. See its special features below: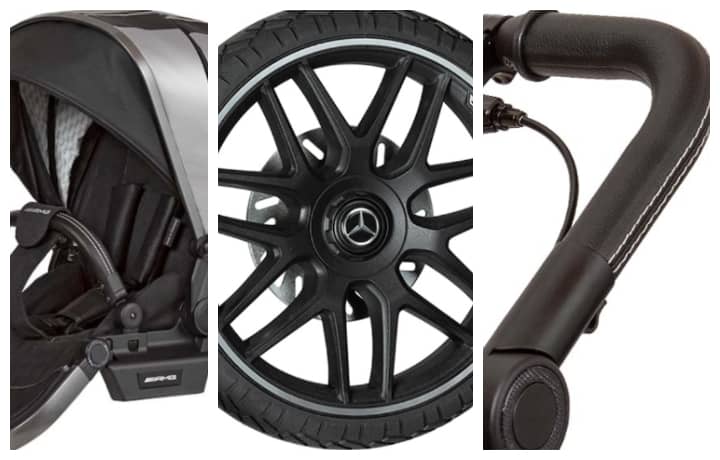 Photo Gallery
Photo Gallery
The Hartan Mercedes Benz-AMG Pushchair costs 1,220 Euros. Visit the Mercedes Benz site for more information.