Here is How You Can Elevate A Simple Silver And White Christmas Tree
You'll only need lights, balls, and leaves to achieve an elegant tree
Christmas is just around the corner and if you're looking to amp up your Christmas home look, better take it to your tree. There's nothing like a towering grandeur fully imbibing the Yuletide spirit -- especially if it comes in your favorite White Christmas theme. We know, some of us dream of holidays frolicking in the snow, but dressing your tree in silver and white will hopefully come close enough.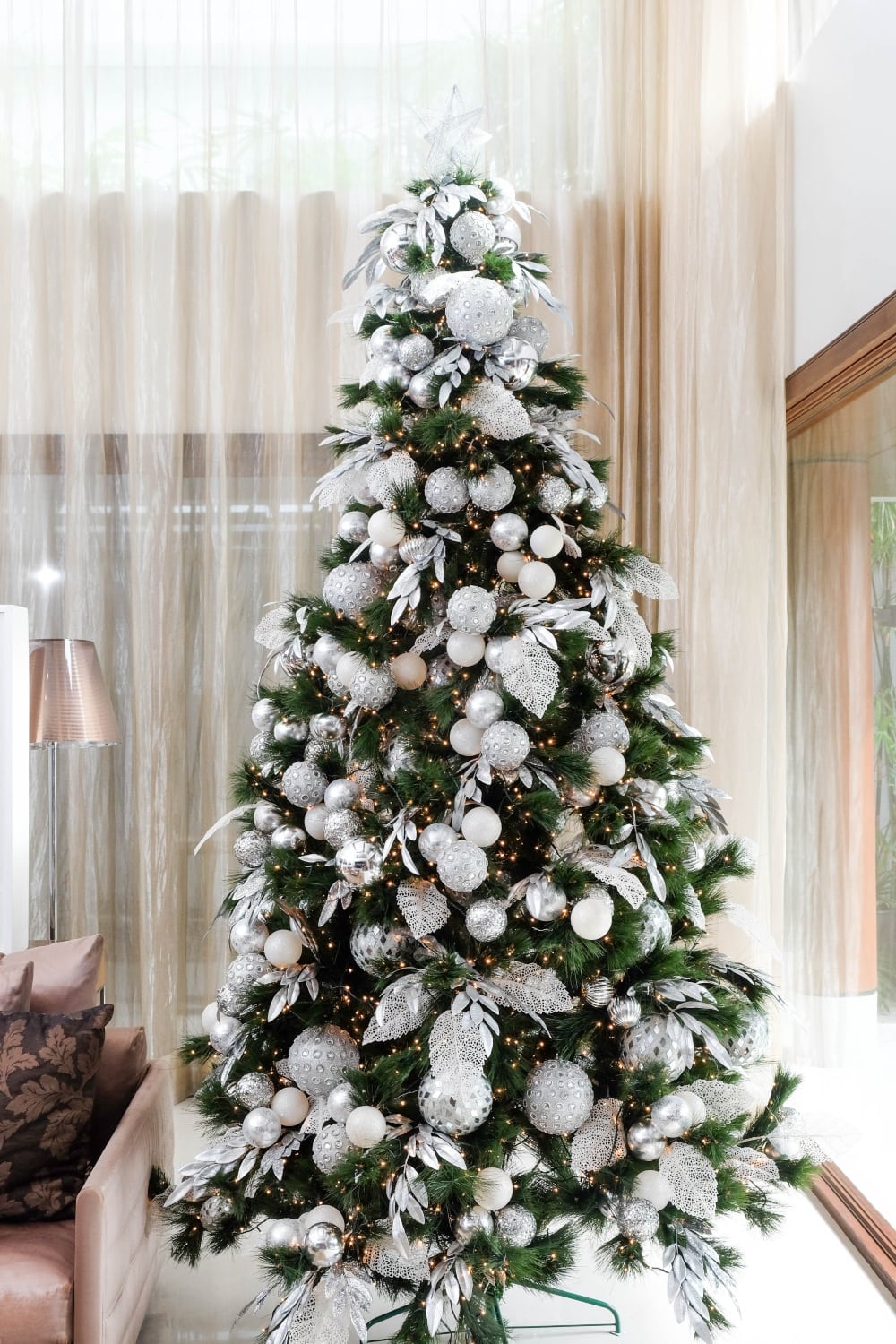 This Christmas decorated by Metro Home Magazine EIC and Metro Home Host, Anton Barretto, was inspired by winter whites. | Gian Escamilias
Metro Home & Entertaining magazine Editor-in-Chief and Metro Channel host Anton Barretto gives tips on how to create a Silver and White Christmas Tree that stands out!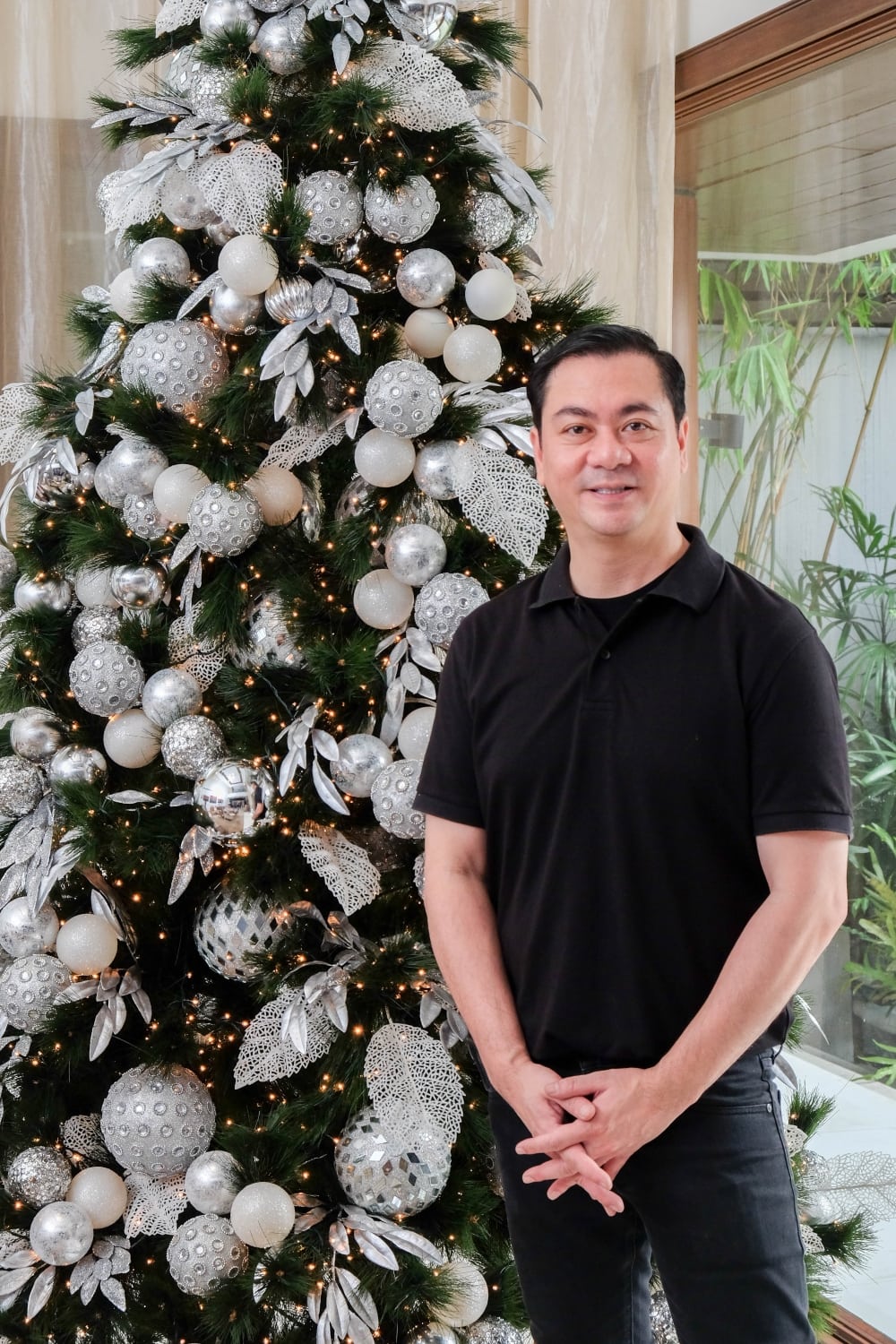 Metro.Style's resident Christmas tree expert, Metro Home and Entertaining EIC, and Metro Home host, Anton Barretto, shows us how to transform a Christmas tree with elegant silver and white ornaments. | Gian Escamilias
While it's simpler than most themed trees you'll see around, the sophisticated look combined with glittery elements turn an otherwise plain-looking tree into something that glimmers. Watch the video below:
Anton emphasizes the three elements he used to compose this elegantly-fashioned Silver and White Tree -- Christmas lights, Christmas Balls, and decorative leaves and fillers.
Start out with the lights, making it the base of everything that you'll place and hang in your tree. Anton advises to put them around slowly, and to make sure that it's evenly spread out. This way, the sparkle is balanced. Once done, it's time to prepare the ornaments!
For this specific look, the TV Host used three kinds of balls -- glitter-covered, translucent, and shiny ones.
A variety of Christmas ornaments' sizes and textures are clustered together to create volume | Gian Escamilias
To hang the balls, he suggests to remove the strings and replace them with 4-inch cut wires for a snug fit on the tree's branches. And instead of traditionally putting them one by one, Anton clusters three different balls together to create a bunch. Genius!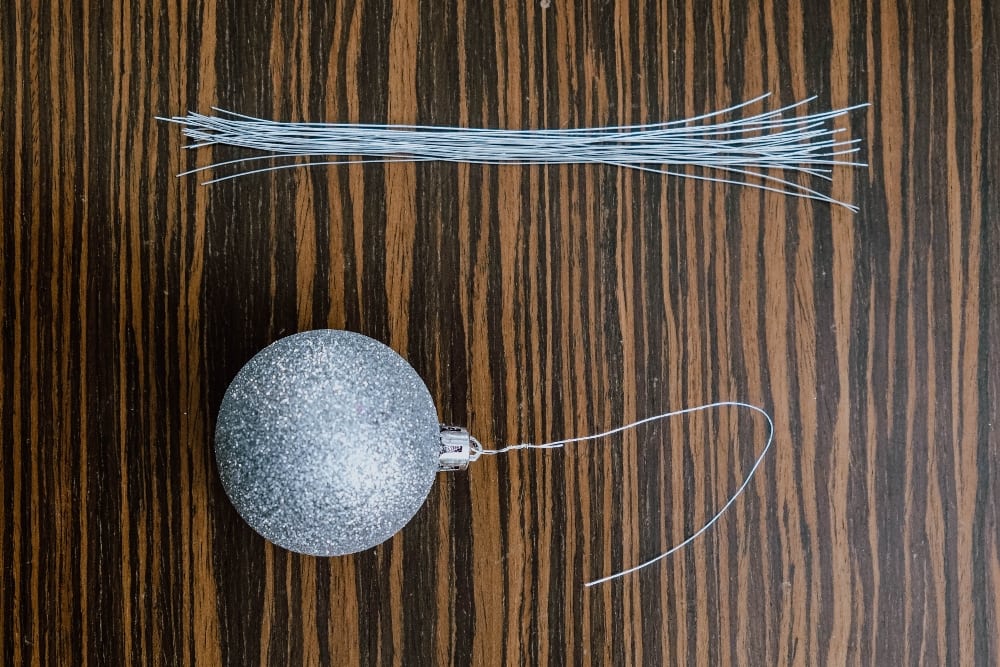 Anton Barretto suggests replacing the strings or ribbons that usually come with Christmas ornaments. Instead, use 4-inch wires for the ornaments' snug fit on the Christmas tree branches. | Gian Escamilias
And finally, fill the gaps with leaves. Make sure to divide the fillers equally and strategically, as he points out. Anton chose plain silver leaves and ones with glitters, and a mesh kind that gives texture to the tree. The mix of elements elevates the look from normal to extraordinary.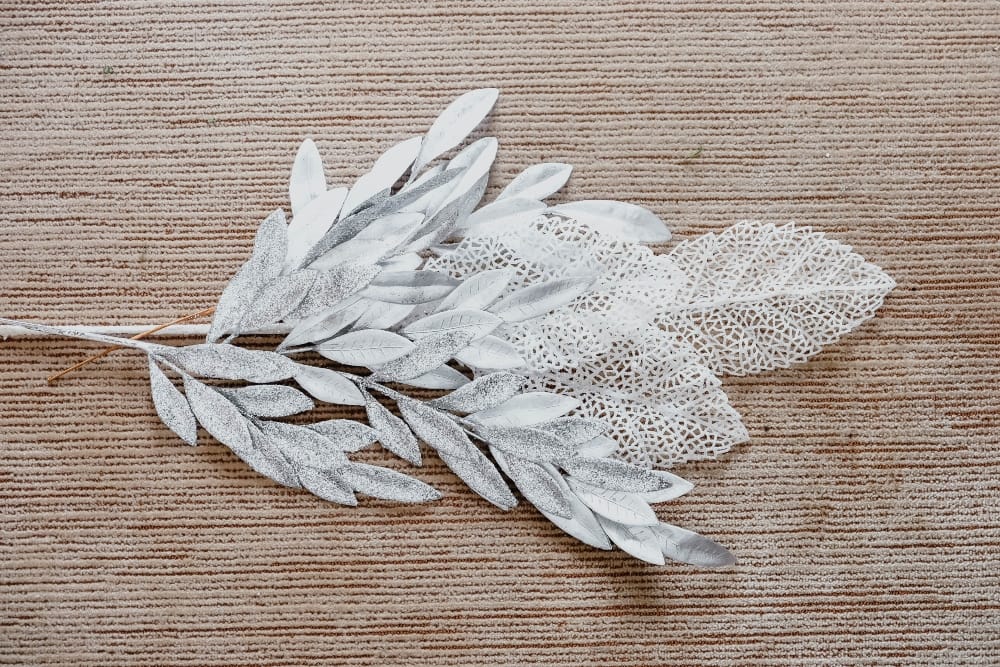 Leaves of different textures were used as fillers for the tree | Gian Escamilias
So gather your materials and let's work on our Christmas trees before Santa comes, bearing gifts to those who've been nice!
To appreciate more of this tree's inspiring details, here's a gallery:
Produced by Mariel Abanes

Video and photographs by Giancarlo Escamilias