Moms Will Love These Beautiful And Reusable Pouches
Think Ziploc but with a twist!
A great chunk of the world's garbage comes from all things disposable—single-use sandwich bags, disposable boxes, coffee cups, and many more. Anything trash, dump, and plastic, as we know well, pollutes Earth and makes the environment more vulnerable. Falling victim to products that harm the planet is easy, especially in such a fast-selling industry. People tend to prefer instant buys, too, as their busy lives sometimes call for it.
Luckily, sustainable containers were invented by imagineers who want to better the world by bringing into being silicone storages with a durable, long-lasting design. A radical replacement for throwaway pouches and harmful plastic, Stasher premium silicone pouches feature a food-grade material that is great for storing food, safe, leak-free, latex-free, and freezer-friendly. Perfect for meal preparations, it is microwave-ready and has a range of colors and sizes to choose from.
Ideal for moms who are keen on meticulous organization, Stasher offers bags and bowls that inspire creative ways of compartmentalizing different items—from dainty trinkets and tiny bits of articles to baby food, marinated meat, and frozen goods. The pouch products are a go-to essential for travel as well as they ease your packing problems. Simply pop in your stuff, toiletries, and other travel must-haves with Stasher's multipurpose organizers!
Check out the photos below for Stasher's products: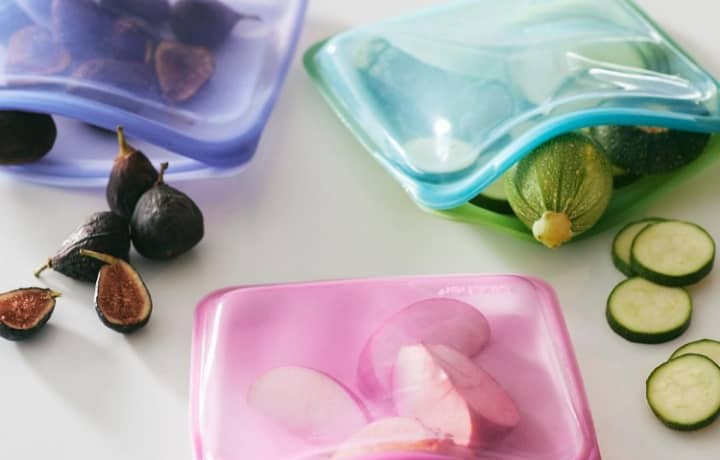 Photo Gallery
Photo Gallery
Lead photos courtesy of Stasher