Experience 'Hometown Cha-Cha-Cha' in Zambales
Looking for a refreshing visit to a seaside town inspired by the hit K-drama "Hometown Cha-Cha-Cha"? You don't have to fly out to South Korea—you can just visit the breathtaking province of Zambales for the same vibe
Have you ever felt the overwhelming need to pack your bags and move to a small town and start over? Honestly, the pilot episode of Hometown Cha-Cha-Cha is totally relatable.
Hometown Cha-Cha-Cha tells the heartwarming story of Yoon Hye-Jin (Shin Min-A), a Seoul-based dentist who made a life-changing decision to move to a seaside village, the village's all-rounder and dependable neighbor Hong Doo-Shik (Kim Seon-Ho) and how their lives collide and how romance blooms in the charming neighborhood.
The Shin Min A-Kim Seon Ho romantic comedy tvN/Netflix series feels like a pleasantly cool, early morning ocean breeze that sweeps viewers off their feet every weekend mainly because of the drama's feel-good, slice-of-life stories and the lead stars' topnotch chemistry.
One of the K-drama's strongest assets is its amazing cinematography featuring spectacular landscapes and aesthetically pleasing sceneries highlighting the fictional town of Gongjin. In reality, the drama was filmed in the charming seaside area of Pohang in North Gyeongsang Province of South Korea.
Some of the beautiful places in the drama reminded us of the beauty of no less than the Philippines' very own majestic province of Zambales.
Metro.Style invites you to fasten your seatbelt as we take a trip up north in Zambales to visit resorts and spots where you can get a dose of Hometown Cha-Cha-Cha vibes. While you're at it, sing along as we play the drama's well-loved OST, Romantic Sunday.
Lalalalalalala
Romantic Sunday
Lalalalalalala
It's a beautiful and shining day
Ready? Here we go: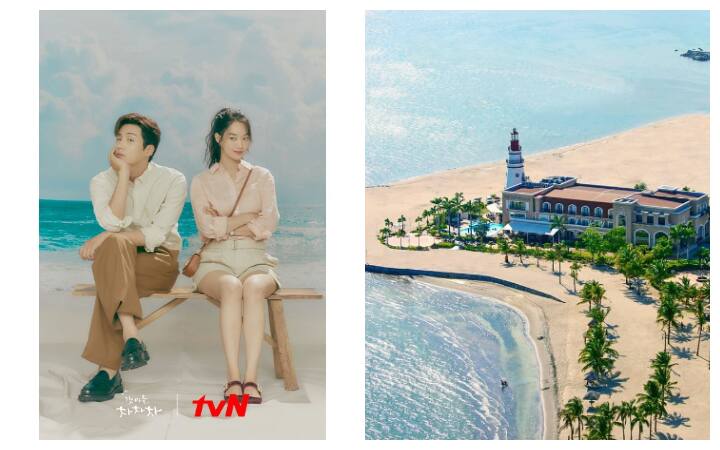 Hometown Cha-Cha-Cha In Zambales
Hometown Cha-Cha-Cha In Zambales
Banner and thumbnail images @lighthousesubic @tvn_drama