Here's How Heart Evangelista Maintains Quality Sleep Every Night
The secret: choosing the right beddings that maximize comfort and wellness during slumber
World Sleep Day is celebrated once a year—but quality sleep should be practiced on the daily. While everyday circumstances might not deem this possible on certain days, it's important to make sure that we do our best to create an environment to achieve better rest and relaxation. Thus, the bedroom setting should be strategic in a way that induces quality sleep, whether we're able to catch a complete eight-hour slumber or a simple power nap.
As we encounter this yearly reminder once again, we took a smart tip from one of our favorite celebrities to encourage quality sleep—Heart Evangelista. Beyond the accessories or furnishings, choosing the right mattress for your to lie on makes all the difference in the whole sleep experience. Her ultimate choice? Uratex's selection of premium mattresses that offer support for all types of sleepers!
First, there's the Uratex Premium Touch Viscoluxe, perfect for those looking for plush comfort that relieves pressure and minimizes body strains while you're asleep. Its 11-inch thick Senso Memory Foam with pocket springs adjusts to the body's movement, so you're assured of optimum support.
The Orthocare Balance, on the other hand, is best for those who need extra care with orthopedic problems. The mattress is approved not only by Heart, but also the Philippine Orthopedic Association for its excellent support and circulation promotion. Finally, the Airlite Mattress is for those who prefer a medium firm feel, allowing even distribution of body pressure—thus, better sleep for you!
To further spread awareness on the essence of sleep, Uratex partnered with abensonHOME for great deals and to raise education on this wellness matter. Apart from a 30% discount on sleep items online and in-store, home design consultations and new home solutions services will be made available for customers who want to amp up their bedroom situations!
In the gallery below, see a sampling of Uratex products that will ensure a good night's rest: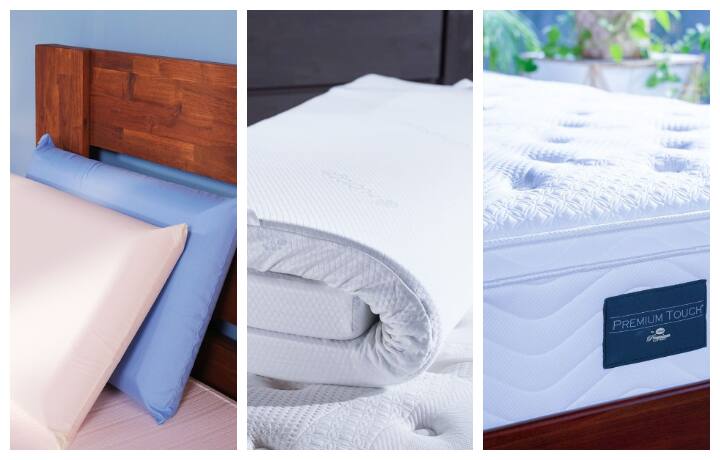 Photo Gallery
SWIPE LEFT OR RIGHT
TO NAVIGATE BETWEEN PAGES