There's Still Time To Join The IKEA Family Club
Calling all Filipino families... register on July 7 to get a chance to win makeover prizes up to 50K
In preparation for the opening of the first store in Pasay City, IKEA Philippines is launching IKEA Family on July 7, 2021. IKEA Family is a home furnishing club with more than 150 million members globally. The club aims to reach, inspire, and support members in creating their dream home. IKEA Family is open to everyone who wants to make life at home better—from those whose homes are their passion, to those who are just starting out and need a helping hand. Members are treated with special IKEA Family benefits, rewards, experiences, and surprises all year round.
On what it is calling IKEA Family Day (July 7, 2021), IKEA Philippines will be looking to onboard a record 100,000 IKEA Family members within the first 24 hrs of launch. To achieve this milestone, IKEA is giving all members who register during the first 24 hours a chance to win one out of three IKEA Home makeover packages worth 50,000 PHP with exclusive design consultation with IKEA interior designers.
Winners will be announced via the IKEA Philippines' official Facebook page on July 10, 2021.
How to join IKEA Family
Joining IKEA Family is free and completely digital. To register, visit family.IKEA.com.ph anytime, anywhere using your mobile phone, tablet, laptop, or desktop. Interested members must be at least 21 years old and currently use a valid PH mobile number to register. After registering, members will be able to enjoy special prices in-store at IKEA Pasay City, earn reward points in the IKEA online store and get a chance to receive invites to exciting IKEA pre-opening events.
See what the IKEA experience has in store for Filipino shoppers: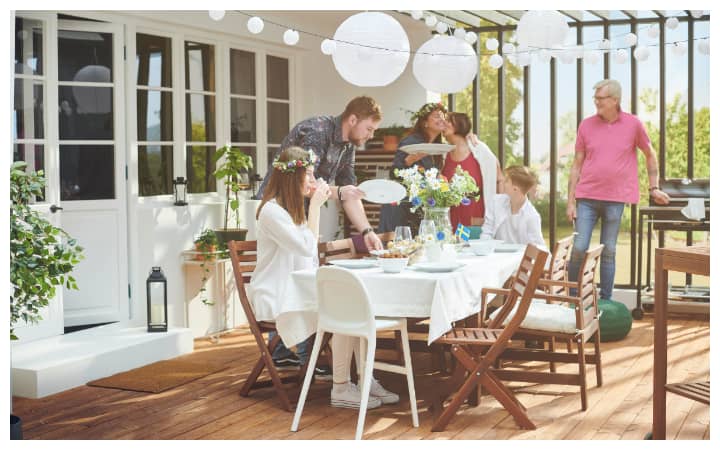 The IKEA Experience
The IKEA Experience
Update:
To say that there was a healthy amount of the interest in the IKEA Family Club is definitely an understatement. In light of this, IKEA releases this statement, "We are both humbled and surprised by the surge of visitors to our IKEA Family Website. We are very sorry that we did not anticipate this outpouring of support from the Philippines and so we have been having technical problems with our website. We were prepared for a total of 120,000 sign ups an hour, but as early as 12 midnight, we already had more than 100,000 accessing the site during the first minute. Last night was a great learning for us. We have been preparing for the Philippines for a couple of years now and we are continuously learning, and will continuously improve our preparation. Rest assured that our team is hard at work to resolve the issue and the sire will be back up again. In the meantime, we ask for your patience cannot wait to welcome everyone to the IKEA Family. "
IKEA Family membership will remain to be free from today moving forward. We will provide updates in our social media pages.
For more information about IKEA Family and to see full contest mechanics, visit the IKEA Philippines website, www.IKEA.ph.