This Is Where You Can Shop For High-end Decorative Lights In The South
ilaw atbp. opens its first Prestige branch
As ilaw atbp. enters a new decade, the lighting solutions company continues to expand to reach more Filipinos and light up their spaces across the Philippines.
This 2021, ilaw atbp. opens its first ever Prestige branch, the newest home to its high-end decorative lights. The premium addition to the ilaw family is located at Plazuela de Molino in Bacoor, Cavite.
Loyal to its commitment, started by its president and CEO Edwin Pimentel in 1999, Prestige is set to cater both small- and large-scale lighting solutions for homes, offices, restaurants, hotels, malls, and other commercial spaces, especially in the south.
For over two decades, ilaw atbp. has gained the trust of its top clients like The Peninsula Hotels, Seda, Luxent Hotel, Fairways & Bluewater in Boracay, San Miguel Corporation, Dean and Deluca, WangFu, Ateneo de Manila University, Ayala Land, and a whole lot more.
Making bright ideas come to life by working with architects, designers, and builders throughout the process of designing, manufacturing, and installation for our many clients is part of the company's mission.
Now with 18 branches and counting, including Prestige, ilaw atbp. is not just the leading lighting retailer in the country but it has also been creating opportunities for local entrepreneurs through various franchising packages.
See what's in store: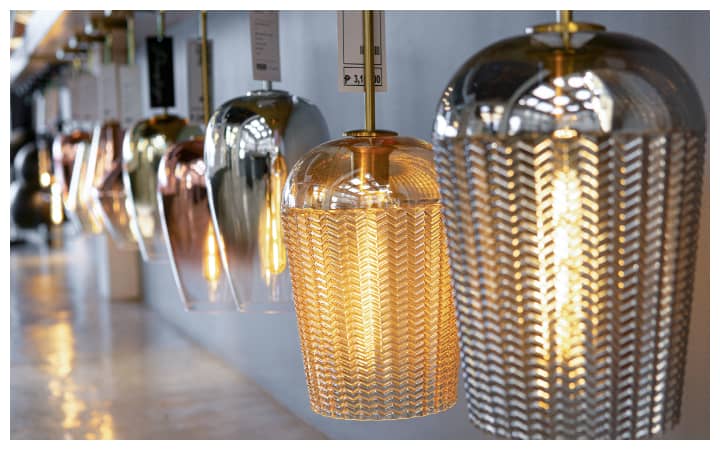 Prestige by ilaw atbp.
Prestige by ilaw atbp.
Prestige is open from Monday to Sunday. For inquiries, they can be reached at (+63)963-6219587 or via email: ilawatbp.molino@gmail.com.
For more details, visit ilawatbp.com, follow facebook.com/ilawatbp, @ilaw.atbp on Instagram or contact (02)8426-0055.