Experience Renewal With ITO KISH Season Five
A luxurious new collection from the around the world makes the fifth edit of home accessories, furniture, dinnerware and books
ITO KISH is back to renew and re-excite with a luxurious new collection for ITO KISH Season Five. Over a year since the design-savvy home store opened its doors to its discreet retail space on JP Rizal Avenue, Ito Kish, the designer, presents a selection of home accessories, books, and dining ware.
In these unprecedented times, it is an immense privilege to celebrate the beauty of homes. Throughout his 20 years in the design business, ITO KISH has inspired Filipinos to transform their homes into beautiful sanctuaries. Today, the store opens its doors once again, creating a safe and one of a kind experience.
ITO KISH Season Five
The new collection draws inspiration from cities that celebrate life. Beginning with The Neighborhood of Tokyo, where Kish personally curated a tight selection of vintage items from personal trips to the Japanese capital.
The items themselves are understated and deceptively mundane. Everyday items like spinning tops, miso bowls, even fish scalers and letter openers become surprising and beautiful in the hands of a Japanese craftsman. Take home a piece of wabi-sabi, the Japanese art of slow living, with these discreetly beautiful pieces.
Next, KISH presents a breath of fresh air inspired by Mediterranean Italy. "I was inspired by the Italian people, their casual style and unique sophistication. I wanted to celebrate that zest for life," says Ito Kish. Straight from the islands of Sicily, this selection of vases, bowls, and traditional Italian candleholders are perfect for adding some warmth to our monsoon season.
Beautifully crafted with natural materials, these items were finished by hand, lending a unique charm to these one of a kind, signed pieces.
For the first time ever, the store also carries stone-wrought items from Studio Piet Boon, acclaimed worldwide for their exceptional craftsmanship. These select vases from their Volumes collection draw the eye with their quiet elegance. Introduce them into your own home, and transform simple bouquets into striking centerpieces.
See the gallery for a sampling of what's in store at ITO KISH's fifth edit: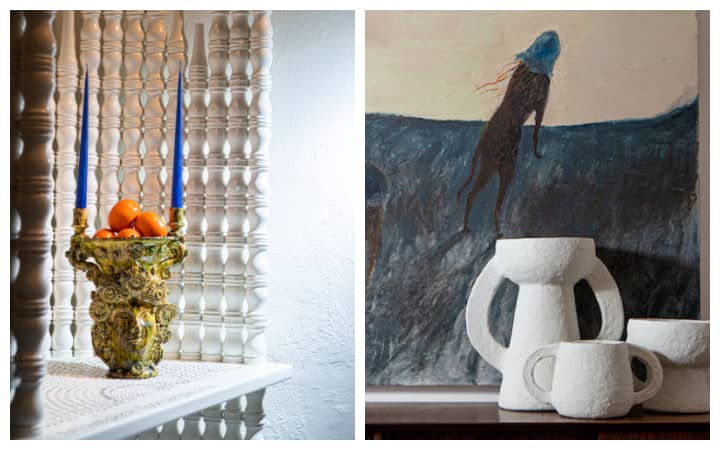 ITO KISH Season Five
ITO KISH Season Five
Visit ITO KISH at 1120 JP Rizal Avenue. Schedule an appointment in advance to secure a booking. Open every Thursday to Saturday, 11 am - 6pm only.