Meet Jakomo, The Furniture Brand K-Drama Production Designers Love
You've seen a piece or two by this brand in The Penthouse and many other K-Dramas, it's even endorsed by Lee Ji-Ah
While we hold our breath for the conclusion of The Penthouse Season 3, let's take a look at Shim Su-Ryeon's (Lee Ji-Ah) furniture empire. In the story, Su-Ryeon is the daugther of the Simoon Construction CEO which ranks 30th in South Korea and the founder of Jakomo Furniture. She eventually inherits the management of Jakomo, owing to her art school background and her love for painting and design.
How can we forget this scene and what comes after it in the series?
The Penthouse is not all fiction. In real life, Jakomo truly exists as a furniture company, with a flagship store in Gyeonggi-do, Namyangju-si, Yangji-ri, and outlets in various LOTTE, Shinsegae, I'Park Mall and Galleria Department Stores. With 35 years of tradition behind it, Jakomo holds the distinction of being the sofa standard of South Korea.
The best Italian cowhide leather as well as fabrics that are waterproof, breathable and fire-safe as proven by European standards, finish a base made of eco-friendly EO plywood on these sofas. Anti-bacterial cotton acts as the fill for these upholstered furniture, eliminating unpleasant odors and mold that may contaminate these pieces through time. The company conducts its research and development process in Milan, where they keep abreast with the latest Italian trends not just in furniture design, but also in technology. Double coil latex and pine resin are just some of the Italian advancements incorporated in each Jakomo sofa. Combined with Korean technology, these elegant materials make some of the most luxurious sofas in the South Korean furniture market today. "In terms of design and color, it is so luxurious and stylish that it cannot be compared with other sofas! Everyone who comes to my house asks where the sofa is from," a testimonial from their website reads.
It is but fitting that Jakomo also chose Lee Ji-Ah as the face of their Queen Line, focusing on "sofa[s] that shine with the elegance of a queen." Cowhide, natural cotton and woven fabrics are combined with contemporary designs that speak of comfort in a luxe, contemporary lifestyle.
See the range in this gallery: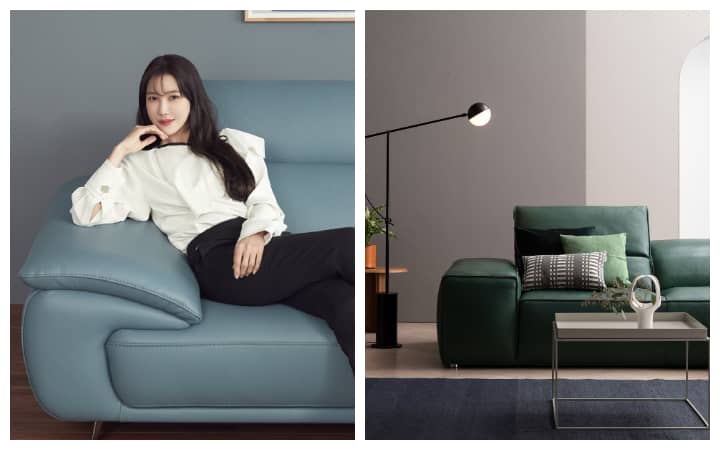 Jakomo's Queen Line
Jakomo's Queen Line
Watch Jakomo behind the scenes in Penthouse:
Jakomo is a staple in K-Drama Land. Pieces from this brand have been silent players in K-Dramas all along. Not only has it appeared in The Penthouse. Sofas, chairs and lounge sets by Jakomo have also been seen in My Roommate is a Gumiho, True Beauty, Monthly Magazine Home, Her Private Life, When My Love Blooms and Touch My Heart.
See the gallery below for its appearances in some of these K-Dramas: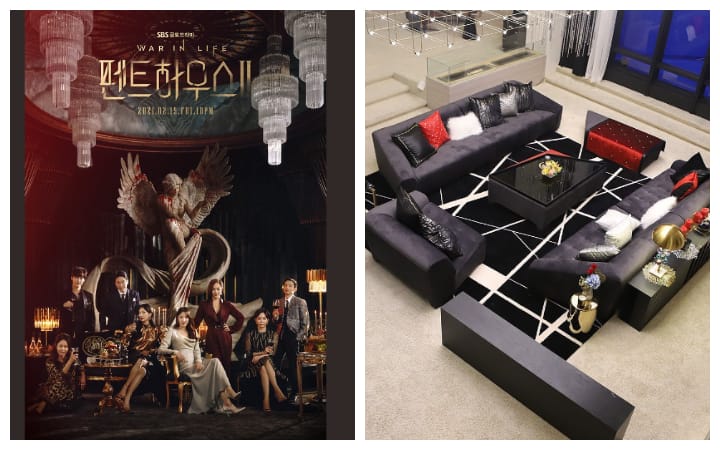 Jakomo In K-Dramas
Jakomo In K-Dramas
All images by @jakomo.official