IN PHOTOS: KARE Brings The "Joy of Living" To The Philippines
This German furniture brand arrives in Manila with a newly-minted, eclectic showroom
Esteemed German furniture brand KARE recently opened its showroom at The Podium, its first in the Philippines.
"We are excited to showcase what's in store for the Filipino market with the launching of our newest showroom here in the Philippines. We are delighted to give our home decor enthusiasts a kick of inspiration with our unconventional selection of lifestyle pieces and anything but ordinary ideas for their living spaces," said Ivan Yao during the showroom opening held at the Level 3 of The Podium.
With the opening of its first showroom, KARE brings a breath of fresh air into the country's urban-living sphere. The brand represents a unique mix of furniture, lighting, home accessories, and gift articles that will help people showcase their individuality and personality, and to make their home a place where they feel good.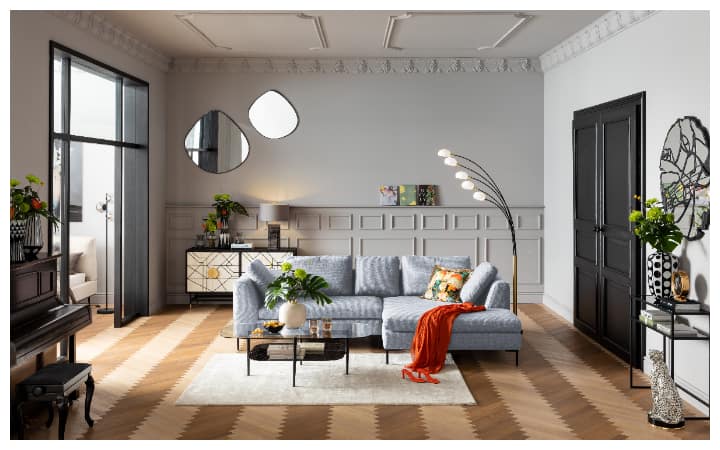 "The Joy of Living" By KARE
"The Joy of Living" By KARE
A Showroom like no other
Welcoming guests to the 1,000-square-foot showroom was KARE's signature bright red statue, Fred. The striking, man-sized greeter at the entrance of the showroom charmingly bows to everyone who comes in and out of the store. Fred, which is also available as a standard lamp and as a miniature version for the desk, is just one of the trendy designs that KARE proudly offers.
The KARE Showroom features a new concept of interior design: furniture and lights, accessories, and gifts which come across like art objects on a scene. Entering the showroom, customers will discover the diversity of styles and trend inspirations that suit the varying tastes, lifestyles, and budgets of Filipino consumers.
Focal points of the launch are the high-quality and trendy upholstered furniture, staged in the KARE living worlds, and an eclectic collection of lights, accessories, and decors that will transform your home into a destination place.
Visit KARE at the third floor, The Podium Mall, 12 ADB Ave.,, Ortigas Center, Mandaluyong, MM.
Photos courtesy of KARE.