Meet Katrina Nable-Villa, An LA-Based Designer Whose Work Inspires Us To Beautify Our Spaces
Gather tips from her as you reimagine your own home for the holidays!
"Love your home," says one of Katrina Nable-Villa's posts on her Instagram account that's filled with beautiful vignettes of her work and peppered with inspiring scenes and details she spots in all sorts of places, from magazine pages and corner cafes, to hidden corridors and lush gardens.
For the interior designer and stylist, and her clients, loving their homes is the easiest thing there is to do; after all, with her penchant for bringing together the whimsical and the traditional, the classic and contemporary, she's able to redefine what it means to connect with a space and be able to call it your own.
The LA-based designer has over 25 years of experience in the industry, gaining high-profile clients like retired pro tennis player Pete Sampras and his wife, former actress Bridgette Wilson, Miss America title-holder Sharon Ritchie Mullin, former NFL star Reggie Bush and his wife Lilit Avagyan, as well as Filipina personality Krista Ranillo-Lim along the way.
As she looks back on how far she's gone since sketching her first ideas as a child, she credits her parents and her uncle for fueling her passion for all things creative since the very beginning.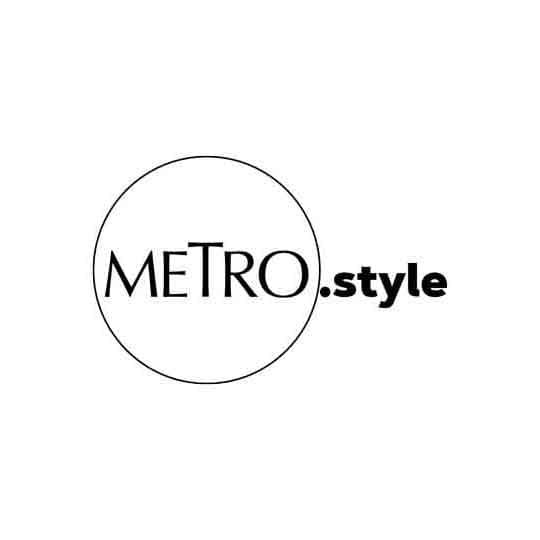 Katrina Nable-Villa of KV Interiors, is an LA-based Filipina designer whose portfolio boasts of high end residential and hospitality projects. | Courtesy of Katrina Nable-Villa
"I have been interested in the arts for as long as I can remember. I grew up in a home where it seemed like my parents were continually adding on to our house," Katrina starts.
"When I was in grade school, I remember sketching a bunkbed and I asked my Dad if he could build it. Then I had this crazy idea for a space-saving desk that folded into the wall. He was always incredibly supportive of turning my doodles into reality. I enjoyed our DYI projects together!" she reminisces.
And while she's since moved on from rough drawings on scratch paper and working with family to professionally rendering her ideas for clients and mobilizing teams composed of architects, artisans, realtors, and contractors, Katrina carried over much of her design memories and tastes from her childhood experiments to adulthood.
Specifically, Katrina's biggest design love then and now will always be creating traditional homes, but that's not to say that she doesn't venture into atypical, modern territory.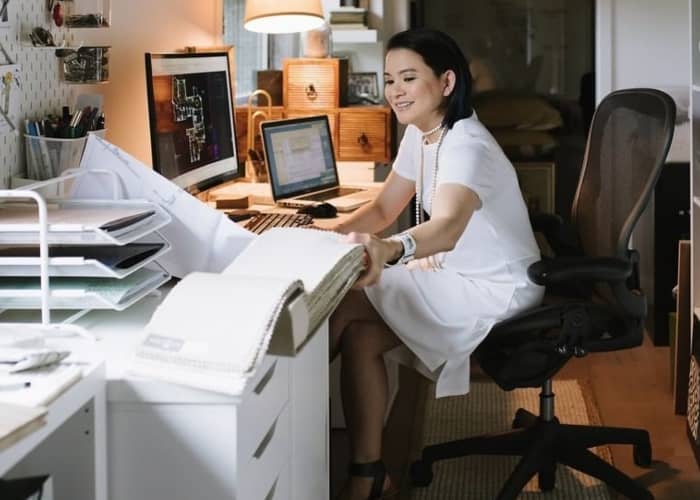 projects by katrina nable-villa
projects by katrina nable-villa
"I specialize in high-end, turn-key residential, and work in specialty hospitality. Mixing the old with the new is something I am passionate about," she explains.
More than melding different styles and periods into a cohesive whole, what we love most about Katrina's approach to designing homes is her insistence that each and every one of them should hold just a little bit of history. Perhaps a family heirloom, artwork gifted by a special person, or a favorite trinket with a lovely backstory can be incorporated in a home's design.
In the case of Katrina's own home, there is a piece of clothing her grandmother used at her wedding that takes centerstage.
"Proudly displayed in my house is my great grandmother's tapis that she wore to her traditional Igorot wedding dance. The edges tattered, but the weave is unharmed, and the threads are still vibrant!" she beams.
Making it even more special is how it connects Katrina's Filipino heritage, with that of her current life in the US. Getting her first taste of formal design training at the Philippine School of Interior Design then furthering her education at UCLA, the family piece creates bridges to and from Katrina's international experiences.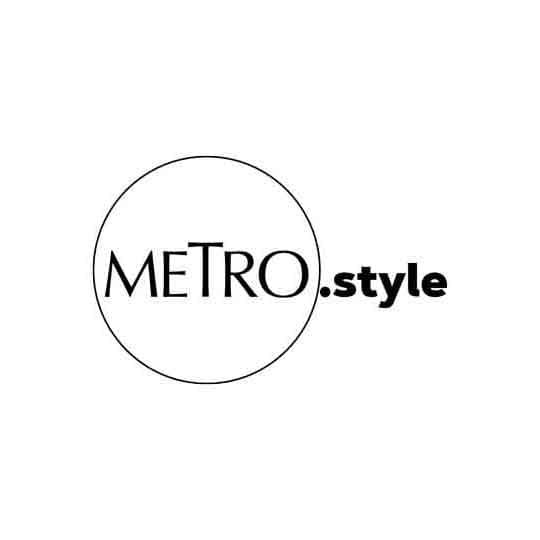 Interior designer Katrina Nable-Villa styling one of her residential projects. | Courtesy of Katrina Nable-Villa
After her UCLA graduation, it didn't take long for Katrina to level up from managing projects to establishing her own firm, KV Interiors. She's since worked on a variety of residential and commercial spaces, saying that it's virtually impossible to pick a favorite project of hers!
But if she really, really had to choose one, top of mind, it would be an apartment project in Wilshire Corridor, a luxe LA condo neighborhood.
"The beautiful hand-painted chinoiserie scene on metallic gold paper that I used to paper the walls was meant to make you feel like you are taking a walk through a secret garden. Elegantly embroidered fabrics and trims adorn custom furniture, each one detailed to a tee," she describes.
As for commercial spaces, she's particularly proud of a supermarket chain she designed (one for a notable Filipino brand) thanks to how her creativity essentially took the wheel and steered her towards bold and awesome directions.
"I still have a lot of fun designing for them because they let me push the envelope when it comes to the interior. We once hung a boat that we found on Craig's List in the seafood department. Now, that was something!" Katrina smiles.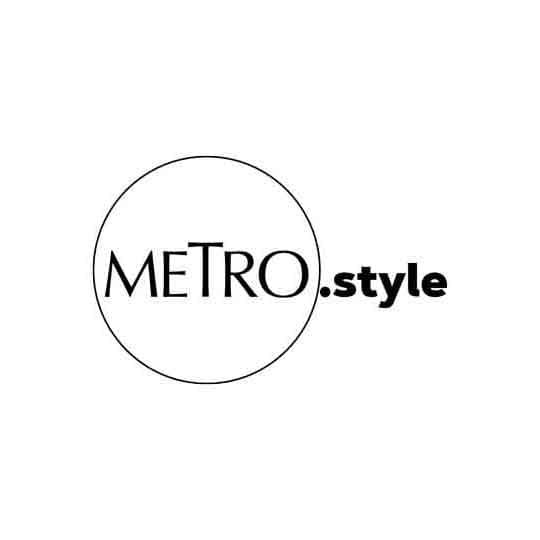 Making sure that not one thing is out of place before turnover, Katrina personally embarks on the styling of her projects. | Katrina Nable-Villa
With Christmas fast approaching and the changing seasons being prime time for reinventing spaces with fresh decor, Katrina doesn't hesitate to share design tips for this time of the year:
1. All about color
With each season associated with their own palettes, Katrina suggests that one of the best ways to welcome autumn (or Christmas!) into your home is by choosing decor that reflects the richness of fall or winter colors. "Make sure to use warm autumn shades of orange, reds, yellows, and browns," she says. If you want be even more dramatic, why not paint an accent wall in a new color, maybe in Plum Suede by Magnolia Home or Mossy Oak by Benjamin Moore?
2. Coziness is the name of the game
Temperatures might not dramatically drop in tropical countries like the Philippines come the "ber" months, but you can still decorate your home to achieve the cozy, stay-in feel of fall and winter. If this is something you want to do, Katrina advices "incorporating pillows with patterns of plaids and stripes in warm earthy tones like terracotta and charcoal" as well as "different textures like a chunky-knit or faux fur throw at the foot of the bed."
3. Accessorize and accent
For homeowners wishing to add just a touch of fall/winter charm by using easily sourced and rearrangeable elements, Katrina has something for you, too. "Pumpkins, wreaths, and jars filled with cookies and treats are some elements for creating a fall ambiance in your home... A wooden bowl filled with gourds, little pumpkins, or dried corn cobs makes for a perfect everyday centerpiece," she shares.
As a final treat from Katrina, check out how she upcycled her fall decor into winter-perfect pieces with the help of her kids, plus a beginner-friendly centerpiece that's sure to spark conversation among your guests that (safely) visit you over the holidays.
Photos courtesy of Katrina Nable Villa/ Additional images from @kvinteriorsinc