Kim K Expands Skkn by Kim Into A Home Line Inspired By Concrete Sculpture And Stone
Kim Kardashian brings her home's minimalist elegance to yours with an accessible line of functional home décor
A little more than two years ago, Kim Kardashian opened her home to Architectural Digest where she revealed the interiors of her "monolithic mansion."
"Everything in the outside world is so chaotic. I like to come into a place and immediately feel the calmness," says Kim Kardashian-West, of her home designed by Axel Vervoordt.
Fast forward to October of 2022… this unstoppable pop culture phenomenon launches a five-piece collection of functional home décor after the launch of her Skkn by Kim. Each piece of these beauties is made from hand-poured concrete.
"I knew I wanted to complement my skin care collection with home accessories, designed to display my products and elevate the home with modern, minimalistic elegance. When designing this collection, I wanted to bring the monochromatic interior design elements from my home to others. I'm excited to be able to share this collection with everyone," The Keeping Up With The Kardashians star tells Women's Wear Daily.
At a price range of $65 to $129, choose from a range that includes a vanity tray, a canister and a tissue box, a waste basket or a round trinket container. Or have them all at $355.
In the gallery below, see the Skkn by Kim Home range: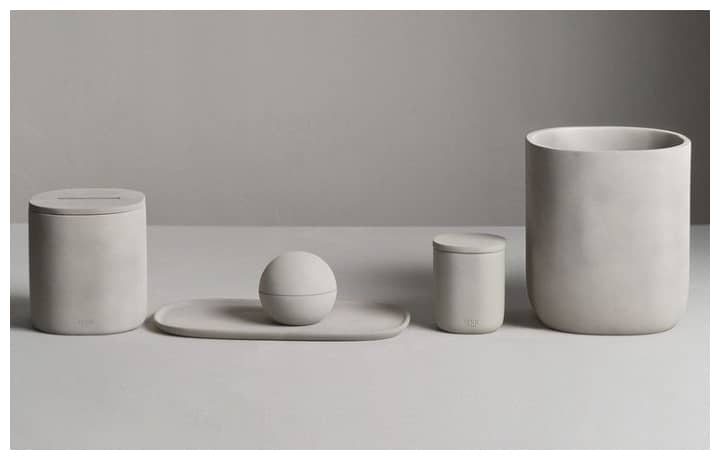 Photo Gallery
Photo Gallery
Give your bathroom and any of your spaces Kim K's minimalist elegance with her home range available at the Skkn by Kim site.