Step Into A 2D Sketch When You Visit This Milk Tea Bar
Doodles and the commitment to a singular aesthetic makes this place twice as fun
You've probably seen the insta-famous 2-D cafe called Greem in Seoul, Korea by now. It's on everyone's IG bucket list because of the illusion it gives that you're in a two dimensional world. Everything - from the floor to the furniture to the walls are sketched out in black and white to make it seem like you're walking into someone's drawing.
That alone is worth seeing! But during this time when we can't travel outside the country just yet, local milk tea brand Kurimi has brought this concept closer to us (especially those in Quezon City).
Kurimi's first stand alone shop has opened along Scout Limbaga in the Tomas Morato area as a 2-D cafe similar to Seoul's Greem Cafe. Customers will get to experience the cute, monochromatic interiors as they order the Kurimi Baby Milk Tea Special (which is their most popular flavor at the moment).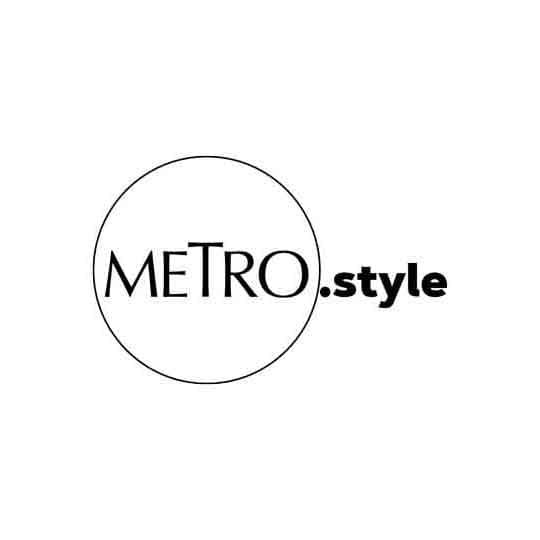 Black and white interiors made memorable by doodles, referencing Greem Cafe in Seoul, Korea make Kurimi Cafe worth seeing. | Jar Concengco
The far wall features operable window sills overlooking Mt. Fuji. Another wall features cherry blossoms all in 2-D. The furniture are all painted white with strategic black lines to create the illusion that they are flat drawings, giving visitors the illusion that they've just stepped into a comic strip or a very detailed sketch.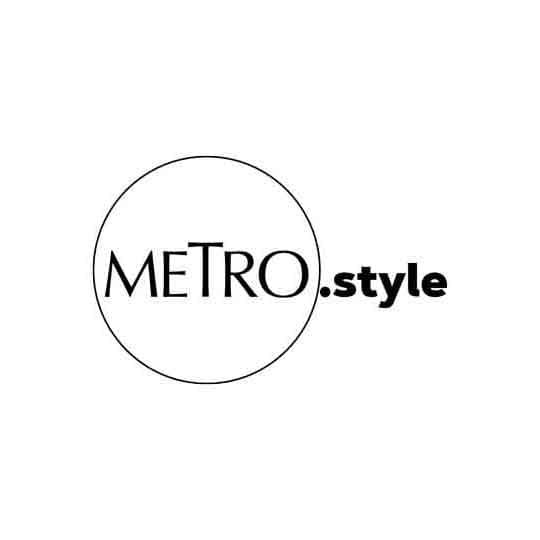 Even the furniture in this cafe are strategically painted with black lines in keeping with its concept. | Jar Concengco
Operations Head for this branch Jaclyn Chung had the inspiration to turn the latest Kurimi branch because of their last trip to Seoul with her husband. "People cannot go abroad now. So this is timely for people to experience this type of concept. We've been very hands on with every detail."
24-year old artist Ralph Pangilinan was tapped to execute the cartoon look of the cafe. "Habang ito ay work in progress palang ay marami nang tao ang nagtatanong kung kailan ito mag oopen dahil takaw tingin sa Manila ang 2D art na hindi madaling makita sa Pinas," he says. (While this was still a work in progress, many were asking when this would open because 2D art in Manila isn't commonly seen.)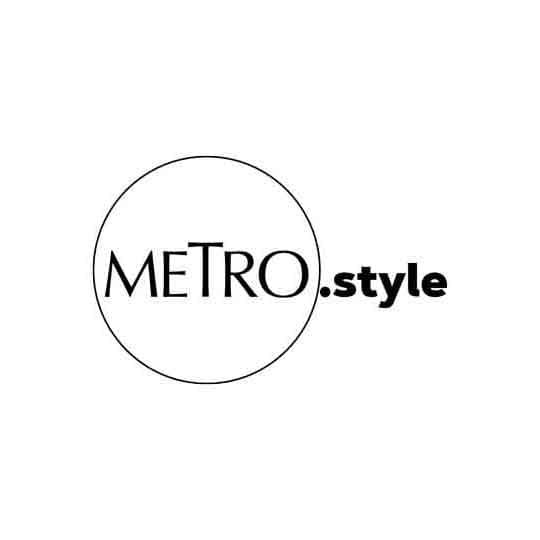 Even the bathroom of this cafe has doodles by artist Ralph Pangilinan. | Jar Concengco
Chung assures customers will be safe when they come to visit the store. "We have a hands free contact tracing form you can do on your phone. We also disinfect the store every night with UV light." In front of the store there is also a thermometer stand and an automatic alcohol dispenser. The actual capacity of the cafe is 15 people, but at the moment, they are accepting only 50% of this capacity to ensure a safe experience for everyone.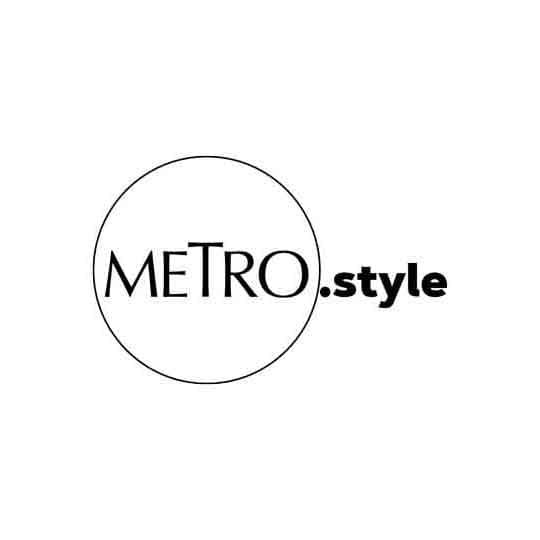 Sanitation in keeping with COVID-19 health protocols are observed here, too. | Jar Concengco
Kurimi is proud that their teas are sourced from Taiwan and that the teas and pearls are brewed and cooked freshly everyday. The store has a line of milk tea classics (such as the Brown Sugar Milk Tea with Pearl), Cream Cheese line (such as their Blueberry Cheesecake drink, a non-caffeinated option), and their refreshing fruit teas (such as their Honey Peach which include a variety of jellies as sinkers). "Maybe in the future, this branch may also start offering small Japanese snacks such as takoyaki and gyoza," Chung says.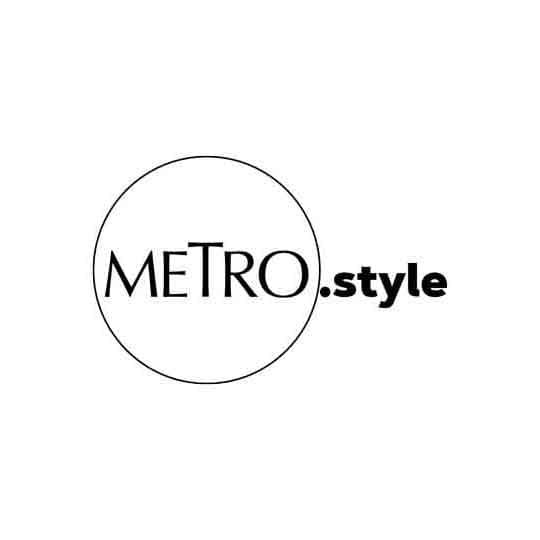 Of course, the milk tea is also what people come from, aside from the unique experience of stepping into a doodle. | Jar Concengco
This cafe is truly a must-see: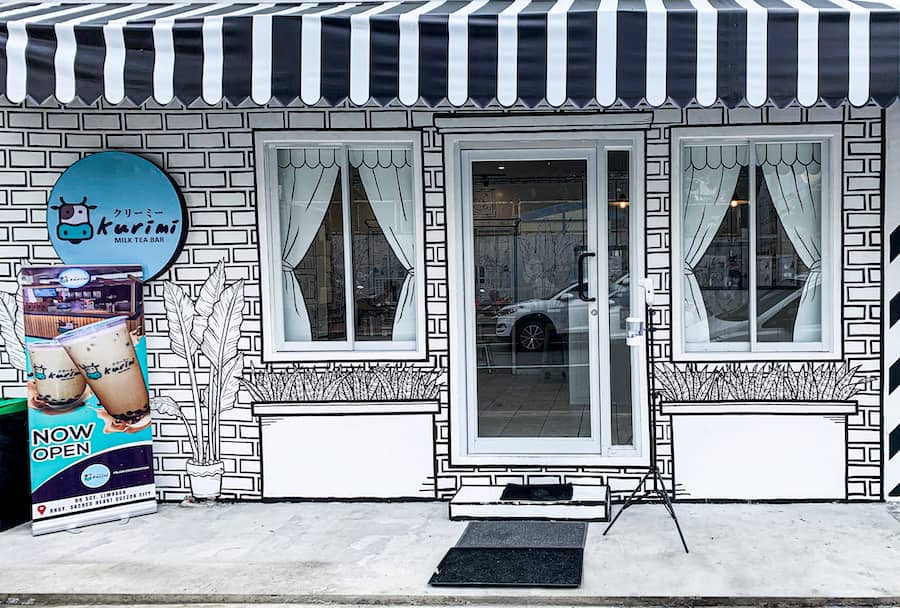 Photo Gallery
Photo Gallery
Kurimi is located at 88 Sct. Lijmbaga St., QC. It also has another 2-D cafe along Fabian Dela Rosa St. in the Katipunan area.