Lalique's Gaïa Chapter II Is An Invitation To Admire The Wonders Of Nature
A collection of vases, votives, figurines and crystal boxes await the connoisseur
Trends come and go, but some things stay timeless such as one's desire to have nothing but the best grace his/her homes. Décor that is acquired with this value in mind can easily be passed on as heirlooms. Take Lalique, for example. Seen in many tasteful homes, the French crystal brand born from the art nouveau period, is now coveted by the younger generations who have grown up in admiration of the arabesques, natural forms and sculpture-like qualities seen in these functional objects and décor.
The New Gaïa Collection
After the first successful launch of Lalique's homage to Mother Earth, the brand is pleased to present the Chapter II of Gaïa - a collection of vases, votives, crystal boxes, and figurines carrying the inspiration of Mother Nature to the skies.
The collection resonates as an invitation to respect, appreciate, and marvel at the many wonders provided by nature. With nature as the golden thread, Lalique revisits its own history and revises its iconic motifs. The crystal manufacturer draws on its own DNA to offer a new perspective and reinvent itself.
The pieces are opulent but discreet, distilling a thousand and one parts of Nature and cast in Lalique excellence. This new collection features the color of Mother Earth in crystal material, exhibiting the brand's exceptional savoir-faire in each creation. LALIQUE, as the "Sculptor of Light", crystallizes nature and lets us appreciate its beauty together.
Appreciate Lalique's new collection through this gallery: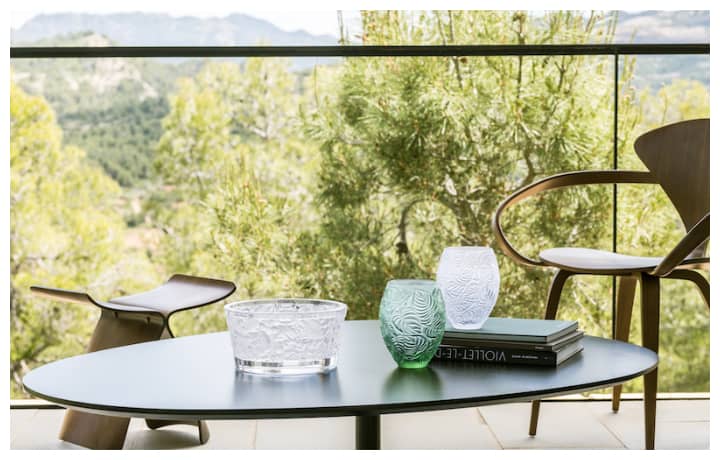 Photo Gallery
Photo Gallery
The Lalique Gaïa 2 collection is only available in Rustan's Makati and Rustan's Shangri-La.