Marina Cruz, Annie Cabigting And Ronald Ventura Headline Year End Auction
The meticulously handpicked selection at Leon Gallery's The Kingly Treasures Auction showcases some of the most prominent names in the local visual arts scene
For many decades now, contemporary Filipino artists have been bursting onto the local and international arenas for their ingenious synthesis of Filipino cultural elements, Western influences, and personal experiences into their art. This creative pursuit has earned the admiration of Filipino and foreign art critics alike. In keeping the spirit of further promoting Filipino virtuosity, Leon Gallery, the country's premier auction house, will again focus its spotlight on contemporary artists in The Kingly Treasures Auction on December 4, 2021, at 2 PM. Leon meticulously handpicked a selection of prominent names who have showcased their creative finesse in the vast realm of the arts. They have rightfully earned the honor of becoming true Filipino global artists in every sense of the term.
Marina Cruz
A graduate of BFA in Painting from the University of the Philippines Diliman, Marina Cruz has exhibited in numerous countries spanning three continents—Asia, Europe, and Oceania. She is a recipient of two prestigious awards: the Ateneo Art Awards in 2008 and the Cultural Center of the Philippines' Thirteen Artists Awards in 2012. In 2008, she was awarded the Freeman Fellowship at Vermont Studio Center in Vermont, USA.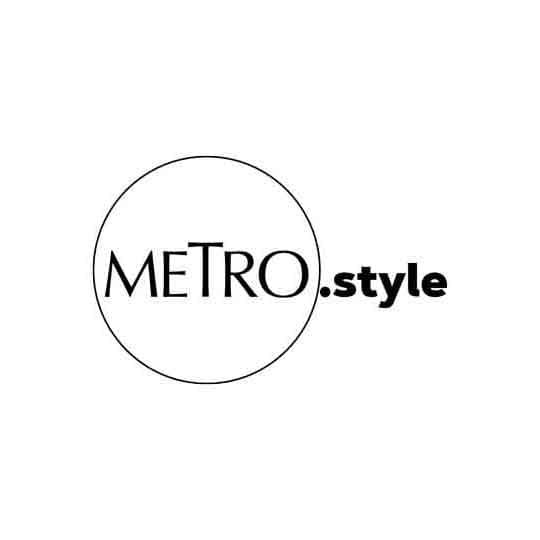 Marina Cruz | Courtesy of Leon Gallery
The primary focus of Cruz's art centers on photorealistic depictions of vintage dresses. The penchant for this recurring subject in her works all started in 2001. Then a second-year college student, Cruz, went through piles of her mother's belongings and chanced upon the latter's baptismal dress. "Imagining my mother as a child seemed so surreal. The dress made me 'experience' the childhood she once had. It gave me goosebumps," shares Cruz in a 2014 PhilStar interview. "The tattered dress also simulated my mother's aging. I felt that I needed to preserve that memory. I realized the value of time, the value of life. You really have to savor every moment with your loved ones because you can never go back."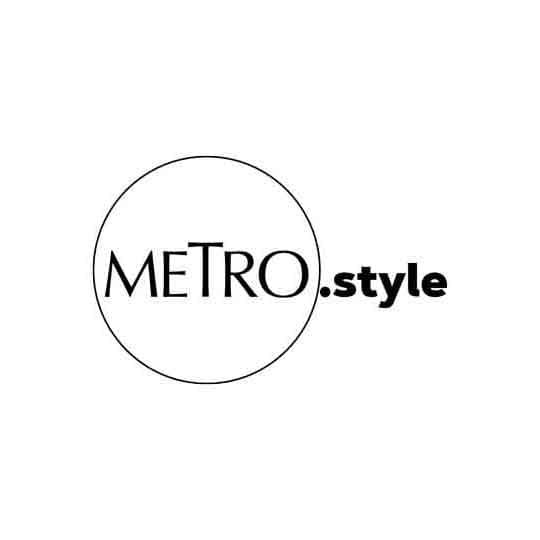 Marina Cruz, "When Elisa Was Seven," Oil On Canvas. 2011. 60" x 48" | Courtesy of Leon Gallery
Through these paintings, Cruz has continually explored an essential trait among Filipinos: the strong kinship stemming from close family ties and transcending generations. When Elisa Was Seven is among the works showcasing Cruz's affinity for this significant cultural facet. The piece doubles as a portrait, manifesting the intimacy and emotional bond between her and her mother named Elisa.
"Just like the little dress that I loved when I was a child, even if it gets spilled with juice or food sauce, I am still reluctant to throw it away. Clothes that are constantly sewn to fit have become a time capsule, recording maternal love and family status," says Cruz in the feature story of Harper's Baazar Art Magazine's November 2021 issue. Interestingly, When Elisa Was Seven also served as the cover of the said magazine. The work was also recently exhibited, from July 16 to October 17, at the Kuandu Museum of Fine Arts in Taipei.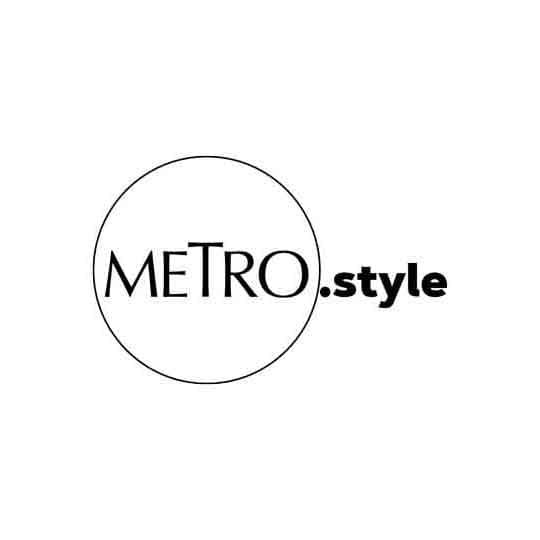 Marina Cruz's "When Elisa Was Seven" on the cover of the November 2021 issue of Harper's Bazaar Art Magazine | Courtesy of Leon Gallery
Annie Cabigting
Like Cruz, Annie Cabigting holds a BFA in Painting from UP Diliman and was also a recipient of the Ateneo Art Awards in 2005. Since starting her career in Manila in the 90s, Cabigting has become a key figure in the international art scene, widely exhibiting in major Asian and European art galleries, such as the Richard Koh Fine Art gallery in Kuala Lumpur and the Primo Marella Gallery in Milan. Her art has always involved painting photorealist works based on iconic pieces made by celebrated visionary artists that have inspired her, such as Paul Gauguin, Jackson Pollock, Mark Rothko, Yves Klein, and Francis Bacon. Through her intriguing subject matter, Cabigting begs the question, "Can other works of art be treated as subject matter?"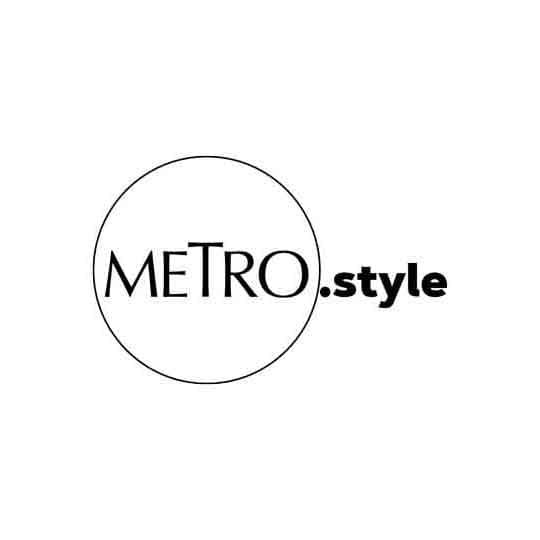 Annie Cabigting, "Riders On A Beach, A Passing Grey Garden At Fundacion Bayeler," Oil On Canvas. 2017. 52" x 48" | Courtesy of Leon Gallery
Among her works, Riders On A Beach, A Passing Grey Garden At Fundacion Bayeler, is arguably one of her most thought-provoking pieces. The imposing work depicts a woman viewing Riders on the Beach II by a noted pillar of Modern Art and pioneer of the Synthetism movement, Paul Gauguin. Both Gauguin's and Cabigting's works are, on the surface, free from the inherent context attached to them. "Cabigting's neutral treatment that emphasizes the act of viewing is seemingly in contention with the context surrounding Gauguin's work and practice," writes Leon Gallery in its Kingly Treasures catalog. "This juxtaposition begs the question on whether or not Cabigting's work is a commentary on the role of art as a primarily visual and experiential medium sans its context or intention, or as a critique of Gauguin's highly individualistic philosophy often attributed to Gauguin's works; or maybe a synthesis of both?" For all of her intents and purposes, Cabigting depicts the entire spectrum in appreciating and engaging with art and probes into the plethora of meaning and explanation that we fuse with it.
Ronald Ventura
Deviating from Cruz's family-centered art and Cabigting's conceptual depth is Ronald Ventura. The artist also holds a BFA in Painting, albeit from the University of Santo Tomas. Perhaps, Ventura is the most well-traveled among the three. He has exhibited in a staggering four continents—Asia (The Philippines, Singapore, Indonesia, Vietnam, Hong Kong, Taiwan, China, Japan, South Korea), Oceania (Australia), Europe (Switzerland, Italy, Spain, Czech Republic), and North America (California and New York in the USA). In 2005, Ventura became one of the recipients of the Ateneo Art Awards, alongside Cabigting, and received the Studio Residency Grant in Sydney, Australia.
Representing contemporary art's haunting and often disturbing atmosphere, Ventura's Francism subverts the power and influence of religion in the Filipino psyche. (It dates from the same fertile year for which he won the Ateneo Awards.) The piece depicts a Catholic penitent holding a crucifix, with the stigmata wounds of Saint Francis of Assisi marking his hands. According to Leon Gallery, this piece is the artist's visual critique of religious people's "superficial piety masqueraded as a zealous profession of faith."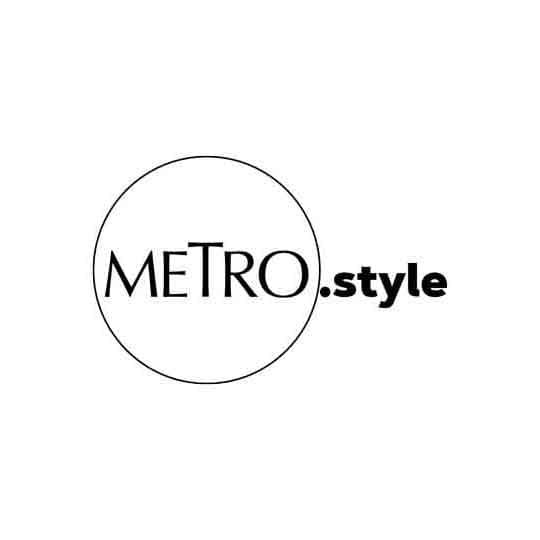 Ronald Ventura, "Francism," Oil On Canvas. 56" x 48" 2005. | Courtesy of Leon Gallery
"The attack on Christian mythos was still present with a painting of a penitent lovingly clutching a crucifix and modeling the stigmata wounds of St. Francis (Francism). Ronald explained, "Isn't it enough that Christ died for our sins? Must penitents do it, too — and make a mockery of His sacrifice," writes Igan D'Bayan in the book Ronald Ventura: Realities. Ventura's works are highly coveted in local and international auctions. In 2011, his work titled Grayground was sold for USD 1.1 million at Sotheby's Contemporary Southeast Asian Painting auction in Hong Kong.
Immerse yourselves in the genius of these artists and their works at the preview of The Kingly Treasures Auction 2021, happening until December 3, from 9 AM to 7 PM, at León Gallery, G/F Eurovilla 1, Rufino corner Legazpi Streets, Legaspi Village, Makati City. The Kingly Treasures Auction 2021 is co-presented by ANCX.ph, the urban man's guide to culture and style, and the lifestyle website of the ABS-CBN News Channel. For further inquiries, email info@leon-gallery.com or contact +632 8856-27-81. To browse the auction catalog, visit www.leon-gallery.com. For updates, follow León Gallery on their social media pages: Facebook - www.facebook.com/leongallerymakati and Instagram @leongallerymakati.