8 Lor Calma Design Classics That Must Not Be Forgotten
CWC Interiors pays tribute to the Father of Filipino Modernism through an exhibit that honors his contributions to Philippine architecture and interior design
CWC Interiors celebrated and gave a tribute to Filipino multi-talented creative, Architect Lor Calma, through an event dubbed LOR CALMA: A Retrospect at the CWC Interiors showroom in Bonifacio Global City, Taguig last October 29, 2021.
Lor Calma is truly a talented creative. He is an architect, an interior designer, a furniture designer, a jewelry designer and a visual artist. He simply does not confine himself to a single artistic medium which also made his creativity evolve and standout throughout the years.
CWC Interiors International VP for Sales and Marketing, Agnes Sauler, welcomed the guests and media. She shared about CWC's appreciation on the notable contributions that Architect Lor Calma has given to bring honor to the Philippines and to the architecture and interior design industries.
"From a CWC standpoint, we saw it fitting to begin our 30th year celebration by commemorating the work of Lor Calma. There are many people we are grateful for, many industry partners that we need to recognize but the body of work that Lor Calma has done simply should not be forgotten", says Agnes.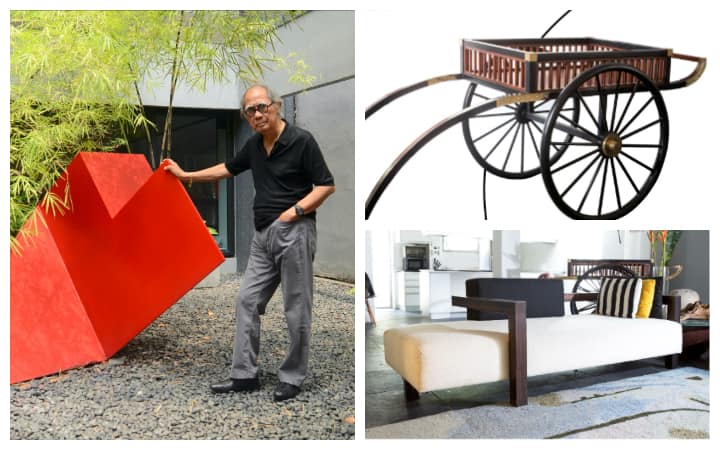 Lor Calma: A Retrospect
Lor Calma: A Retrospect
Architect Ed Calma, son of architect Lor Calma, mentioned about how his father saw the opportunity and developed the whole interior design industry.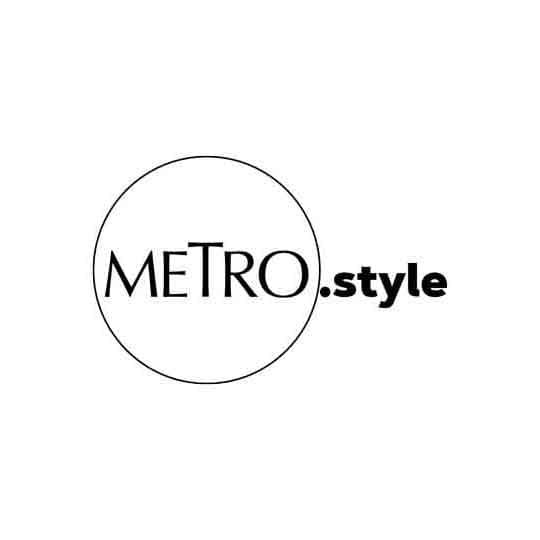 Architect Ed Calma, Son of Lor Calma and Principal Designer of Lor Calma & Partners with Frederick H Yuson, CEO and President of CWC Interiors | Courtesy of CWC Interiors
A Passion for Creation
Architect Ed Calma shared that his father who is already 94 years old, keeps himself positive and active by sketching everyday. He says he simply keeps on sketching on what is in his mind.
"He did a lot of work and we want to preserve all his works. Between families, his clients who have acquired his work and we want to kind of build and kind of library of all his work. He still has a lot of sketches and paper models of these artworks and sculpture. We are still in the process of documenting it and preserving it as an archive for future generations", says Ed Calma.
Lor Calma's creative process involves sketching. He expresses his ideas through his drawings. His sketches are brought to life when they are transformed into architectural structures, furniture, sculptures and jewelry.
What is truly impressive is that Lor Calma's sketches are known to have an exact sense of scale. Some have described him as having a hand and mind that is like a laser cutter as his dimensions are always exact. Thus, he seems to be a master of mind and form.
He has the ability to think two dimensional and three dimensional forms which is quite unique. As a designer and architect, he also begins with a careful understanding of the site which can either be a plot of land for architecture, an interior space for furniture or the body for jewelry.
His works make use of local materials and is a mixture or different materials, colors and textures. He is also a master of manipulating form since his work features shapes, twists, bends and curves which create movement and dynamism.
Filipino Modernism
As a pioneer of Filipino Modernism, Lor Calma, takes pride in using local materials and acknowledges the Philippine environment. His creations are not only aesthetically pleasing but also apt for the tropical weather in our country.
His remarkable designs include the modern Philippine Institute of Interior Design building, his playful chair designs featured carabao horns as arm rest and feet of the chair and he also converted solihiya (which is a woven rattan cane) into exciting novel shaped modern chairs. His immense globe capiz pendant lighting has become an iconic mid-century modern design globally.
His home designs also show his love for nature. By weaving modern structures for his home in Forbes park around the kalachuchi trees in the lot, he was able to build a modern yet tranquil home that has complemented the outdoors with the indoors and vice versa.
His style of work is reflective of a work that references each other. With this, his work is described as having a "Transcendent Wholeness" or what is referred to as "Ibayong Kabuuan" in Filipino language. His overall work unifies various artistic forms and cultures into a Filipino design that is certainly unique and world class.
Artist and designer friends of Lor Calma are truly impressed by his modern and clean style in architecture and his talent as an artist with his unique and iconic sculptures and furniture designs. As a person, his friends find him compassionate, approachable and someone with a lovely sense of humor.
Sharing Good Design
With the intention of Ed Calma and his family to share the remarkable works and designs of his father, Architect Lor Calma, it is also good to have the exhibit collaboration with CWC Interiors since the company also values sharing good design and adding value to communities.
The Lor Calma: A Retrospect exhibit by CWC Interiors aims to share good design to people and educate them on the wonderful and inspiring designs that architect Lor Calma has contributed to the architecture and design industry. It runs from October 29 to November 14, 2021 at CWC Interiors showroom at Bonifacio Global City, Taguig.
CWC is grateful to have the opportunity to honor and exhibit the works of architect Lor Calma. CWC Interiors CEO and founder Frederick Yuson, shared his view on this memorable event collaboration.
"CWC's vision is to come up with the first Filipino design product that can be globally marketed in the world of Mid-century furniture. Doing this is CWC's giveback with its 30 years experience in collaboration with local and international designers to showcase products that are proudly Filipino made. We will start with the Philippine's most iconic architect and designer, Architect Lor Calma.", says Frederick.
To know more about the Lor Calma: A Retrospect exhibit, visit @cwcinteriorsph on Instagram or www.cwcinteriors.com.ph