The First Kenneth Cobonpue-Designed Pet Furniture Is Here
The multi-awarded, internationally-recognized Filipino furniture designer includes the furbabies in his roster of clients
Kenneth Cobonpue's furniture celebrates Filipino creativity, materials and skill. Many of them have graced some of the most prestigious homes, including celebrity's bedrooms, such as the Voyage bed purchased by Angelina Jolie and Brad Pitt for their son, Maddox, and featured in the Maroon 5 music video, "Never Gonna Leave This Bed." They've been used by some of the most established international production designers in films such as Oceans Thirteen and Total Recall, as well as on the small screen.
Now, the sought-after designer's roster of clients include the kings and queens of the home… of the four-legged variety!
"The idea of making a pet bed was born out of our Dolce bed, which received favorable reviews at international design shows," says Cobonpue.
The Maltese Muse
Everything starts with inspiration, and in Cobonpue's case, the muse came in the form of a Maltese dog, Rory. "I thought of making a portable bed for Rory, my pet Maltese who accompanies me wherever I go. Rory always had to sleep on hard stone floors in the dusty office, but when he saw the bed, he immediately went for it and would not leave its cozy embrace. I knew I had a winner," Cobonpue reveals.
The Louie Pet Bed is a regal nest for a furry King or Queen and features fully washable covers. Choose between a stuffed bone or fish for your dog or cat, and order yours today.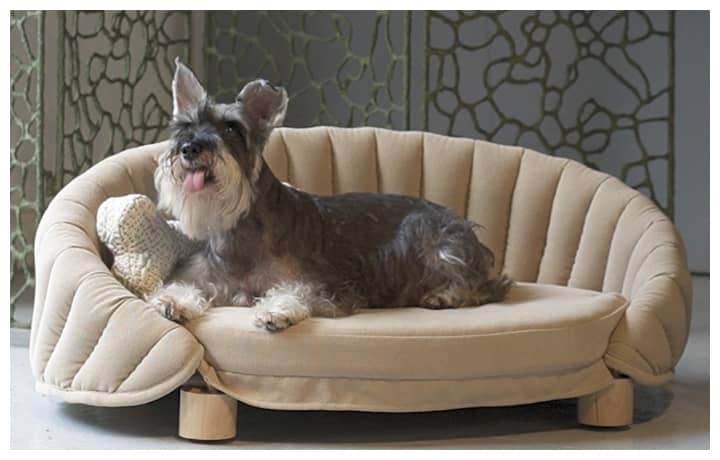 Photo Gallery
Photo Gallery
The Louie Pet Bed is available for purchase on the KCurated website and in-store at KENNETH COBONPUE Manila showroom, The Residences at Greenbelt, Antonio Arnaiz Ave, Greenbelt, Makati, 1228 Metro Manila. Call +63(2) 7576 1639.
Photographs Courtesy of Kenneth Cobonpue