12 Lucky House Plants For The Lunar New Year And Where To Get Them
Level up your plantita fortune in 2021
The year of the Metal Ox is upon us! There are only 17 days to go until we celebrate the Lunar New Year and say hello to a fresh start.
And as we put the ox—a creature capable of great power and tirelessness—at front and center, that means values such as hard work, perseverance, durability, and embracing challenges are going to be the themes of this year. 2021 is forecasted to be one of great reward for those willing to put in the work be it in personal, financial, professional, or social matters, and through the process, we welcome need all the help we can get.
There are a number of simple ways to increase our chances of reaping the good fortune of this bright new year ahead, one of which is decking out our homes with lucky indoor plants that invite positivity in the major areas of our lives. (Who doesn't want to cultivate good fortune in money, love, health, family, and career?).
The Lunar New Year is always ripe with symbolism and tradition, and to honor both, we present you with this list of 12 of the luckiest plants to bring into your home as you celebrate new year festivities! Through their unique colors, shapes, and even lore, they help bring you the best that the Year of the Metal Ox has to offer!
The classics
These are the staples you see in many homes, office receiving areas, business establishment entrances, cashier counters, and even car dashboards all year round, well after Lunar New Year festivities have passed. Additions of red bows, gold coins, and other metal accessories to these plants' pots, branches, and surroundings are great, too—just make sure to get the right ones depending on what it is you want to attract (or repel).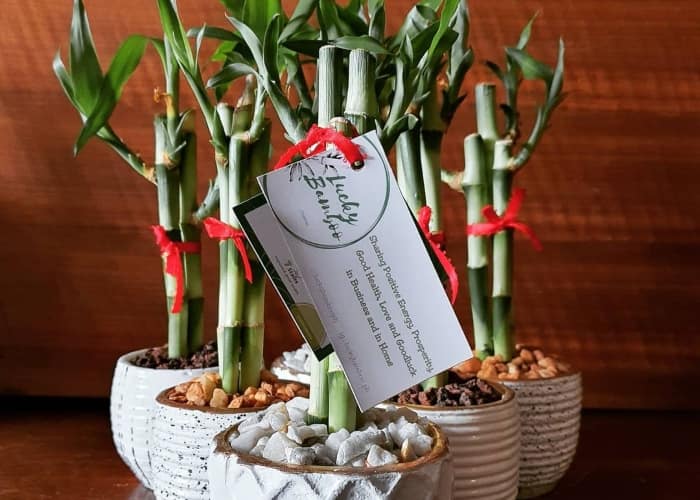 lunar new year staples
lunar new year staples
Fresh blooms
Flowers play a part in one of the biggest, if not the biggest, celebrations in Chinese culture, but they don't receive as much attention as their green, leafy counterparts. Many of them similarly attract wealth and good fortune, but with the added qualities of inviting romance, steady growth, renewal, and longevity into one's life this 2021.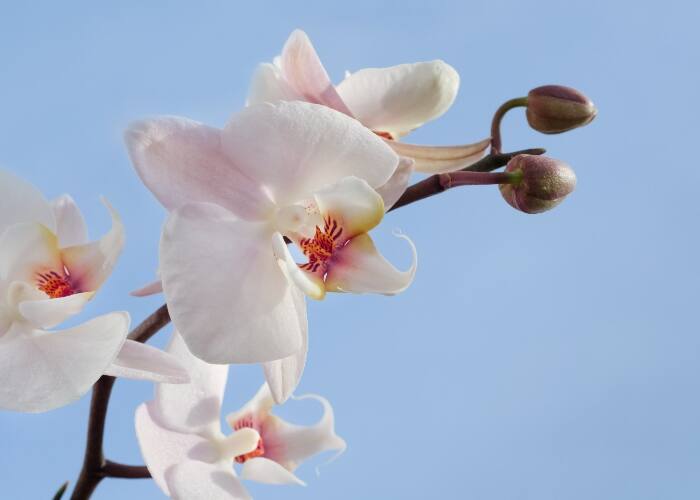 flowers to welcome 2021 with
flowers to welcome 2021 with
Plum blossoms, or similarly, cherry blossoms, are one of the most popular Chinese New Year blooms but they're a little more elusive in the Philippine market compared to the flowers we mentioned earlier. They don't grow in tropical climates, but if you can get your hands on an imported batch, why not? Plum blossoms symbolize courage and hope, two things we'll all be needing a lot of if we're bracing for more challenges ahead.
Pussy willow doesn't grow in tropical climates sadly, but they're loved by so many because of their longevity and uniqueness. You can get them dried and preserved in some specialty shops if you're lucky enough. And when you do, it's said that a vase of these beauties invites slow and steady growth.
Daffodils and marigolds are also great choices. With yellow being their dominant colors, they bring in warmth and encourage prosperity in the areas of one's life where it's needed most. Marigolds are abundant in many people's gardens, but aren't often sold by local flower shops (the same goes for daffodils which are even harder to find). If you're serious about having these flowers in your home, however, even way past Chinese New Year, there many online sellers offering planter kids and seeds!
Opening images from Unsplash, Pexels @luckybamboo_ph