Malang in the Room
Mauro "Malang" Santos' children share an intimate portrait of their father and preserve memories of his prolific art career in "The Malang Room"
With Mauro "Malang" Santos' prolific career and work have certainly been felt by many who just can't seem to get enough of his unabashed use of color, his famous depictions of vendors and mothers, women who are staples in the Filipino vernacular scene. They offer a precious kaleidoscope of Philippine life, as only Malang's sensitivity can capture: exultant, brazen and gritty. His body of art is a joyful one, whose vivid colors and dynamic lines will endure, as they are etched in the memory of those who encounter his work.
The artist passed away in 2017, after living with Alzheimer's and Parkinson's disease. In his twilight years, he spent most of his time in bed, attended by a nurse and visited by his family and loved ones. He completely stopped drawing in 2008, at the time, picking up his pencils for art therapy. But his children remember their father's prolific period vividly.
A Happy Man
"Masayahin siyang tao," Soler Santos says, referring to his father's zest for life. "Workaholic siya," Sarah, his daughter adds. They recall Malang waking up at 5 am, start- ing his day with Bible readings. He would visit the McDonald's in Quezon Avenue at 7 am. Irrepressible with a pen in hand, Malang would draw on all kinds of surfaces—receipts, restaurant menus, paper placemats. They fondly remember that even the tables in McDonald's were not spared of his iconic doodles that the unassuming bus boys would later clean off these surfaces.
On a typical work day, he would be in his family's office in West Avenue by 8 am, the first person in the office. "Magtatawag na iyon ng friends," Soler says. Here, he had studios where he would paint acrylics, draw and sketch in other media. The oil paintings were always done at home. He was also a regular patron of the National Bookstore on Quezon Avenue, perusing through the books and art materials. "Doon lang siya. Sa mga libro kasi ang hilig sa libro noon," Soler recalls.
At one point, he published a quarterly magazine on art, Art Manila, in an effort to help his friends in the industry. By 5 pm, the artist would call it a day.
Simplicity and Dedication
Dedicated to the work he so enjoyed, Malang's children recall that their father was a simple person whose delight in his craft was also expressed through the discipline that he poured into it. In his most active period, his studio was spic and span at the beginning of the day, to which state it would return when he wrapped up his work, personally cleaning his brushes and putting them in order, in preparation for the next day. "Tatay doesn't do it for work lang. Hindi yung he needs to sell, so magtratrabaho. It's really part of his system already, yung art niya," says Sarah. "Enjoy siya," Soler adds.
Even in their travels, he recalls that his father relished the time to execute his art. On a trip to New York, Malang was particularly amused with the now defunct Pearl Paint store on Canal Street. Soler recalls, "Doon lang kami, shopping, bibili siya ng mga pintura. Tapos sasabihin niya, 'Uy, maganda to ah. Balik tayo bukas.' Minsan kasi mga 2 weeks kami doon, eh. Lalakad lakad lang kami. Pag 5 pm na, sasabihin niya, 'Bilhan mo na ako ng croissants or saging.' Tsaka ako lalakad."
A Room for Malang
The Malang Room on West Avenue holds an art exhibit that the children curated expressly for friends of Malang and collectors who want to take an exclusive peek. It was originally a space that was used for family gatherings. Now, it exhibits a variety of Malang's work, from his early years at the Manila Chronicle to some of his beloved women and vendor paintings, books and magazine clippings on the artist. It has gone through two incarnations at this point.
"There was a time when this was all Malang. Tapos sinabi namin, 'Include natin yung friends,'" says Sarah. A couple of walls in this room is dedicated to works given by Malang's contemporaries to him. One of these is a magnificent abstract painting inscribed with the dedication, "to Malang, eto ang ibig niya, hindi tapos. –Enteng," from the abstract expressionist Vicente Manansala. Other artists featured here are Botong Francisco, Ang Kiu Kok, HR Ocampo, Tabuena, Jose Joya, Constancio Bernardo, Arturo Luz and Chabet. It is a telling assemblage of their camaraderie during their greener years when they would swap paintings in support of each other and paint together. Now, these artists' works glean millions of pesos in the auction circles.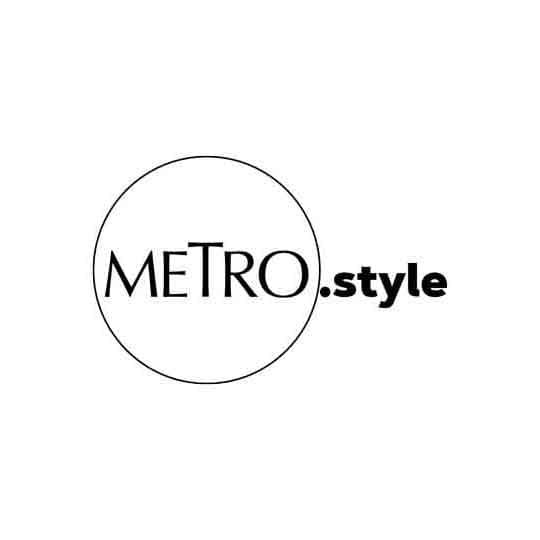 A close up of artist, Vicente Manansala's dedication to Malang inscribed in a painting displayed in The Malang Room | Anna M. Rosete
Over the pandemic, The Santos children renovated the Malang Room once again. This time, they have opened the space to the public. Surely, with these spaces, the heritage of art and the dedication to it that he has passed on to his children and grandchildren, Malang's legacy will thrive as richly as the colors in the work that he is known for.
The Malang Room
The Malang Room
Visit the Malang Room by making an appointment. Call West Gallery at +63(2) 3411-0336. The Malang Room is open from Monday to Saturday, 9 am - 4pm.
This article was originally published in Metro Home and Entertaining Magazine, 13.1.
Banner images by the late William Ong, courtesy of Malang's children and @malangsantos.