Manila FAME's 70th Edition is All About Filipino Heritage Reimagined
The exhibit showcases a Design Commune featuring selected designers' works in collaboration with local brands and expresses Filipino ingenuity in a stylish and modern way
Pauline Suaco-Juan, Executive Director of DTI-CITEM(Department of Trade and Industry - Center for International Trade Expositions and Missions), welcomes and shares with the Metro.Style team the interesting products made through a collaboration by selected Filipino designers from the Design Commune with local artisans and brands for the 70th edition of Manila FAME.
The event is dubbed "Heritage Reimagined", a theme that DTI-CITEM team decided to continue for its second edition this year, as it features locally designed and made products such as furniture, home accessories, local crafts, clothing, etc. The exhibit runs from October 17-19th at the World Trade Center in Metro Manila and is open to visitors from 9AM to 7PM.
During the event's first day, Pauline Suaco-Juan, shared about the inspiration behind the show's theme dubbed as "Heritage Reimagined". The show aims to infuse time-honored traditions of Filipino craftsmanship with modern interpretations in order to suit the evolving taste of the modern market locally and globally.
"In recent years, there has been an outpour of nostalgia and reimagining of iconic and heritage design pieces. It is through this yearning for creative rebirth that we highlight the inherent beauty and distinct creativity of Filipino culture," says Pauline Suaco-Juan, Executive Director of DTI-CITEM.
This edition highlights the design legacy as passed on to the next generation of designers and exporters from long-time FAME exhibitors. It puts the spotlight on heritage brands run by the same family that have journeyed with Manila FAME for decades, specifically the incumbent owners who continue expanding these local businesses.
A Showcase of Unique Filipino Design and Craftsmanship
"For over 30 years, Manila FAME has shared the journey of excellent artistry with these esteemed brands—and in commemoration of this cultural feat, we seek to narrate their stories and showcase their unique craftsmanship throughout the years," adds Pauline.
The show features over 300 home and lifestyle brands. Manila FAME prides itself as the second longest-running trade show in Asia Pacific and the only Filipino trade event recognized by the Union des Foires Internationales, a Paris-based group of the world's leading trade show organizers.
A melting pot of inspiration and creativity, Manila FAME brings to the forefront exquisite and world-renowned artistry in product design, mastery over raw materials, and unique quality. Through this initiative, Manila FAME was able to tap and work with renowned names in the industry such as Kenneth Cobonpue, Josie Natori and Budji Layug. Likewise, Manila FAME catapulted the careers of Filipino designers like Tony Gonzales, Tes Pasola and myriad others to the global scene.
During the event's first day, Metro.Style team visited the booth of Vito Selma, a multi-awarded designer who regularly joins Manila FAME. He is known for designing modern furniture and home accessories that make use of local materials that his parents company manufactures for him in Cebu. Vito showed us the innovative products that he has included for the show. "For this exhibit, I have included furniture and lighting pieces that gives the buyer the flexibility of creating different looks in their space the this round table can be transferred on the side of this center table so they can also change the look and feel of their space every now and then. Then our bookshelves are also flexible since you can change the height to accommodate bigger books. Also, for me this show is really more for the domestic market since the entire market here is really growing since there are more hotels opening," says Vito.
Apart from giving established furniture designers an opportunity to showcase their new products, Manila FAME also supports thousands of local small and medium-scale enterprises and artisan communities and promotes the country as a premier sourcing destination for high-quality and design-oriented home, fashion, holiday, architectural, and interior products.
Design Commune Consultants
The flagship show feature is the Design Commune, a merchandise development program and curated exhibition space under the creative direction of Vince Uy, with support from seasoned design consultants such as Stanley Ruiz, André Chang, Nix Alañon, Kitty Bunag, and Mia de Lara.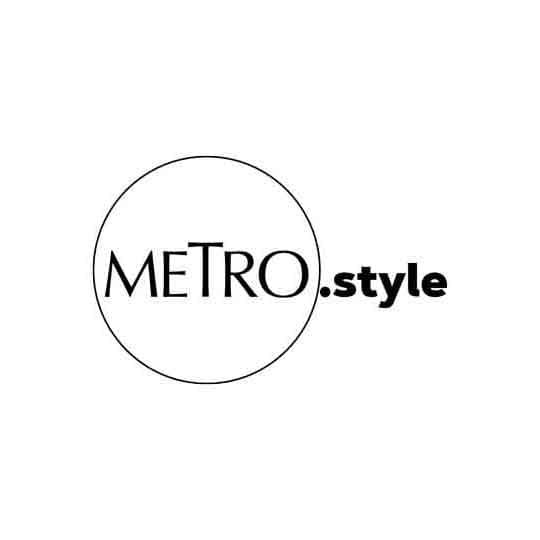 (L-R) Manila FAME Creative Director Vince Uy and Manila FAME Design Consultants Mia de Lara, Stanley Ruiz, André Chang, Nix Alañon and Kitty Bunag
As consumer behavior and way of doing business shifts to a more digital platform today, DTI-CITEM's team led by the fashionable and focused Pauline Suaco-Juan, certainly sees this market change as an opportunity to promote well-made local products online and increase awareness about the event by doing more collaborations with local designers and artisans in order to grow the industry and achieve team Philippines' main goal to successfully market world-class Filipino designed and made products to a growing market locally and globally.
Pauline cited that for this exhibit, Manila FAME features E-tailers, who have been guided by Fashion stylist/designer Andrei Chang.
During the 69th edition of Manila FAME, Andrei took on a product designer role for the fashion sector of the show's curated exhibition space, Design Commune. Likewise, he also served as a consultant to 22 of the country's emerging fashion entrepreneurs and brands to introduce the first ever E-Tailer Special Setting aimed to showcase both classic and modern designs in couture and ready to wear fashion.
Andrei enthusiastically shared with us how he found it such an awesome experience working with the E-tailer brands for this 70th edition of Manila FAME.
"I worked with almost twenty young entrepreneurs and young brands for the E-tailers section as well. We tried to have a diverse mix of brands since we wanted to have a good mix of contemporary brands that can cater to everybody. I worked with the brands and I look at the DNA of each brand and I try to add value to them by putting in something that is aligned also to their brand," says Andrei.
He also emphasized that sustainability is definitely not a trend. "For me, I think everyone has to be eco-conscious. I feel it has to be part of our culture or lifestyle that everybody should embrace. There is a given responsibility for the brand to source materials that are ethically sourced," quips Andrei.
The E-tailers also offer practical and unique yet classical pieces that everyone can use everyday which includes upcycled bags made from coffee bags from Evrile and stylish footwear from Stride collective and many other upcoming brands that are getting more awareness and sales through the digital platform.
For Stanley Ruiz, an established designer who is known for combining natural and industrial designs that are minimalist and sophisticated, being a consultant designer for the Design Commune is an honor and he returns to the 70th Manila FAME as the Home & Lighting consultant for the Design Commune's curated exhibition space and merchandise development program.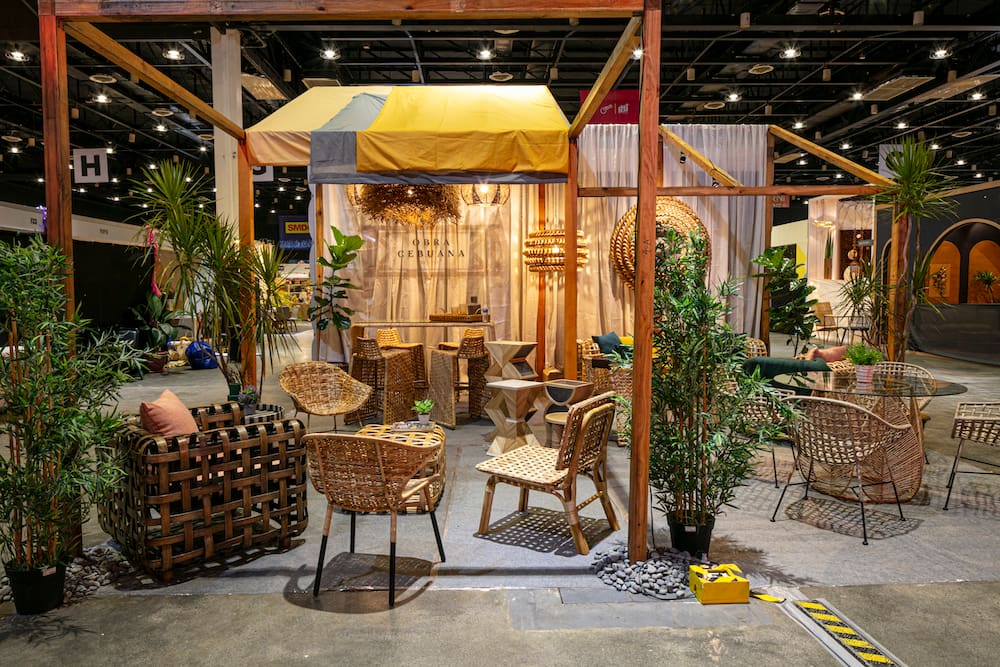 Stanley has worked in Bali, Indonesia and New York. He has designed for several furniture and lighting companies, including the acclaimed designer Jonathan Adler. He shared with Metro.Style about his creative approach on design when he worked with the 15 participating companies based on the "Heritage Reimagined" theme.
"My designs for the 70th Edition of FAME are basically a continuation of last April's Manila FAME which is a bold approach and wherein a lot of basic forms and blocks of colors were used. For this edition, my palette is more toned down, but I did play with scale, so you'll see larger pieces at the show', says Stanley.
Having recently been awarded his 3rd Katha award for one of his designs featured at Manila FAME, Stanley Ruiz has certainly proven how simplicity and style can add value to one's space. He is also confident in sharing his knowledge as a designer in order to inspire other brands to become better and capture a wider market globally since he has experienced launching products that he designed to other markets abroad.
He also shared about the benefits that local brands get from joining Manila FAME. "I think one of the key advantages that the local brands get from joining Manila FAME is that they get an opportunity to benchmark the quality of their goods, and hopefully this will result in all our products having high standards. Plus, if they join the product development program, they'd be able to get some design assistance from designers selected by DTI-CITEM for free", says Stanley.
Another designer that shared about her memorable experience with working with the local brands for Manila FAME is Kitty Bunag. She is a designer who has an eye for detail and beautiful things. Also, she is the co-founder of the lifestyle concept store Craftsmith Living with Mia De Lara, who is also a consultant for the Design Commune.
Together both Kitty and Mia went visited the production houses in various provinces that makes different handcrafted products of the brands they worked with for Manila FAME's 70th edition. Kitty shared how she got a better appreciation of the hard work put in by all the artisans involved in the process of creating wonderful Filipino crafted products during their site visits.
"This is my first time as a product designer for Manila FAME and I am doing this with my business partner, Mia De Lara. We worked with the different brands was a challenge though since we were only given two to three months for product development work. It was also hard to communicate sometimes since some live in far away places with very limited internet access. We also worked with CITEM and they provided us design assistants. On our end, we had to give justice to how good the artisans are so we just enhanced what they have been doing and we had to make sure the quality is really good. We worked with 13 companies and we visited the different production houses. We helped make the products more modern through modern patterns and we used muted color schemes and using more earth tones," says Kitty.
"I really hope we get a lot of orders so that the artisans also get more opportunities to market the handcrafted products that they made. I also appreciate working with Stanley Ruiz and Vince Uy and the other designers was also good since we also got inspired working with them", adds Kitty Bunag.
Nix Alanon, also shared about his experience on joining the Design Commune. "This is the second time I joined Manila FAME. For this Manila FAME edition, I worked with the different companies for about two months, looked through their archives and we worked on certain palettes like muted colors based on the direction from Vince Uy," says Nix.
Aside from the Design Commune product collaborations with local brands, the event also features other returning show features are the Artisans Village, which highlights regional distinctive products from Antique and Marawi, and the Fashion E-Tailers that showcases both classic and current styles from emergent online fashion retailers.
The show also presents an Eco-Lifestyle Pavilion that houses goods inspired by the country's rich environment as well as a variety of beauty and wellness products.
With Pauline Suaco-Juan leading DTI-CITEM, more exciting things are expected in the next Manila FAME shows as she and her team maximize the use of the digital platform in creating awareness and add new innovative ideas to help market the local products to wider market.