The Metro Green Thumb Club: Japanese Kokedama Gardening 101 As Told By Tetchie Cortez-Palaganas
"The art of kokedama is very rewarding. The act of putting your hands directly with the natural materials is just like meditation and is very relaxing," she tells us
To the untrained eye, soil is just soil. Dry or moist, red or brown, rocky like a pebble beach or thick like baking batter, it's still just dirt.
To the green thumb, however, they'll tell you that you're missing the point; it's not so much what goes on the surface of soil that counts but what goes on beneath it. New life bursts forth from seeds sown and roots take hold inches below to maintain the littlest blades of grass the same way they do with the most gargantuan of ancient trees.
Teresita "Tetchie" Cruz-Palaganas knows exactly what we mean. Never thinking she'd ever be a gardener, let alone specialize in introducing Filipinos to the Japanese art of kokedama, she's more than familiar with discovering—and embracing—what it means to dig below the surface.
"Year 2013, when I left my work, I decided to help my husband with our business and looked at my gardening seriously," she begins.
"We had a vacant lot at the back of our store which I turned into a private garden space, and I called it 307 Garden... I love gardening because this is where I can show my creativity, which I never thought I had until I started with my gardening," she beams.
Tetchie's gardener "origin story" is one that many will relate to.
She grew up with an OG plantita, none other than her mom. Now proudly 80-years-old, she cultivated plants all her life and green—the color and the lifestyle—surrounded Tetchie for years and years. She was just a casual observer and an occasional gardener though, tending to small pots and maintaining small spaces here and there without actually giving much thought to the talent laying latent underneath.
It would take an entire three years before Tetchie would attend an event with her daughter, not realizing that it would pull her in the right direction, almost as if the curled tips of wild mountain ferns were beckoning her towards them to lead her in down a fresh path.
Canvasing all that there was to see at the event, Tetchie was immediately drawn to one thing and one thing only: a participant was putting together what looked like unassuming balls of dirt with their bare hands, but in the end, they created beautiful arrangements with just a few items in a process that transformed the ordinary into something extraordinary.
She discovered that the gardening technique was one that originated in Japan, and it was called kokedama, a neat combo of bonsai and kusamono gardening.
"Since then, I was hooked, and I learned more about it by reading. What I love about it is the expression of wabi-sabi (embracing imperfections as part of an aesthetic)—plants were taken out of pots, put in a ball made of soil, and covered with moss to express the beauty of rough simplicity," Tetchie explains.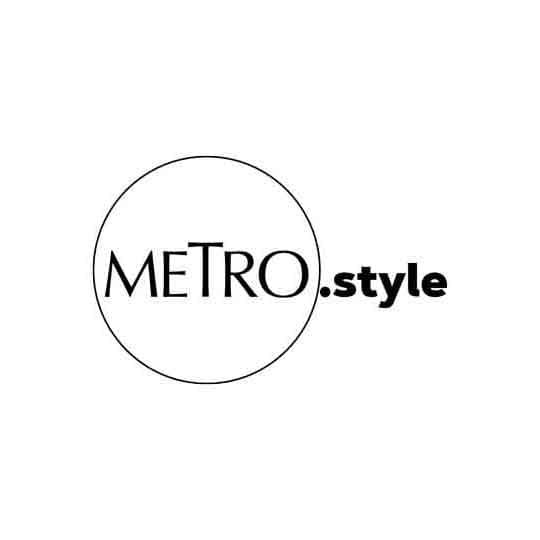 Kokedama is a combination of bonsai and kusamono (hand-sized gardens). | Courtesy of Tetchie Cortez-Palaganas
Fast forward four years after Tetchie made the serendipitous discovery, she now hosts her own free kokedama workshops in 307 Garden and is an advocate of the therapeutic benefits of getting your hands dirty—dirty with creating pretty living things, that is.
"The art of kokedama is very rewarding. The act of putting your hands directly with the natural materials is just like meditation and is very relaxing. The main different between plants in a pot and kokedama is the way the roots respond. In a pot, the roots grow freely while in kokedama, it slows the the growth of it," she continues.
It's definitely beginner-friendly, too, because it's fuss-free, easy to prepare for, and has a high tolerance for any mistakes inexperienced gardeners might commit. (And in kokedama, they might not be mistakes at all, but part of the charm of the finished product!).
Like a shy rosebud that took its time to bloom, Tetchie has finally unearthed her love for gardening through kokedama, and better yet, has since branched out into other green thumb activities. She does her own landscaping, for instance, cares for a cactus and succulent greenhouse, and is learning how to arrange terrariums and cultivate ferns. She's learned to support gardener-partnered artisans, too, like UGU Bigyan, Wardeline Cosme pots, and Joey de Castro, all beloved potters.
"I am blessed to have met some good-hearted plant collectors where we do plant-swapping. [I've met] Kiko Villalba from Baguio City, Jennie Sevilla from Calumpit, Bulacan, and Heidi Bigyan from Tiaong, Quezon. I've bought some of my plants from local plant growers like Dan Saclangan, Analisa Acosta from Benguet, and Earthkeepers Garden in Tiaong, Quezon," she shares.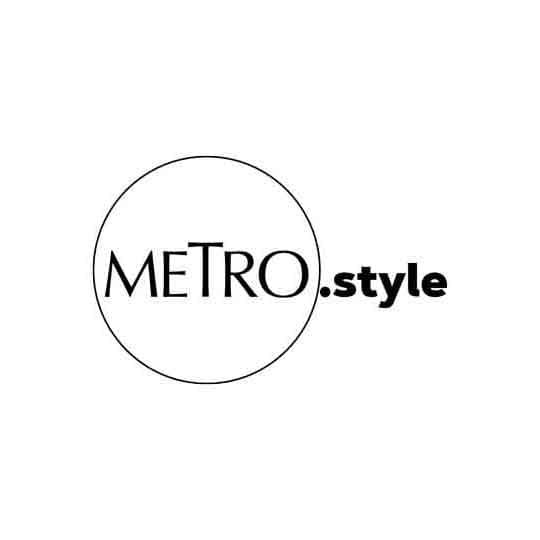 Tetchie Cortez tending to her garden. | Courtesy of Tetchie Cortez-Palaganas
For Tetchie, you don't even have to fall as hard, or at all, for kokedama. You can find whatever it is about gardening that catches your fancy and she'll be happy with that.
For new gardeners getting acquainted with, well, gardening for the first time, she shares her top five tips to keep in mind, all based from firsthand experience:
#1 Basics first
"Always start with the basic plant or common plants, not the rare or expensive one.
#2 Do homework
Read gardening materials, whether its online or books or magazines. It will be a big help to know the basic of taking care of plants."
#3 Find your tribe
"Join a legitimate plant group. I am a member of NCSOPI (National Cactus Succulent Society of the Philipppines) and I met so many good people in the organization. Suffice to say that gardeners are the most generous people I have met. You will learn a lot from them."
#4 Get acquainted
"Every plant has different requirements (sunlight, water, air, soil, and fertilizer), but you don't need to memorize everything. You just need to check your plants regularly and you will find out along the way which is best for each plant. There is no exact formula."
#5 Find love
Enjoy and love what your doing. Even the simplest plant can give you a different kind of joy once you see them grow in your hands."
If and when you get the urge to go on a road trip, why not consider visiting Tetchie? You'll find her at 307 Malhacan, Meycauayan, Bulacan, and she conducts her free workshops every weekend. You'll also get to see her kokedama string garden and gather your own ideas from there!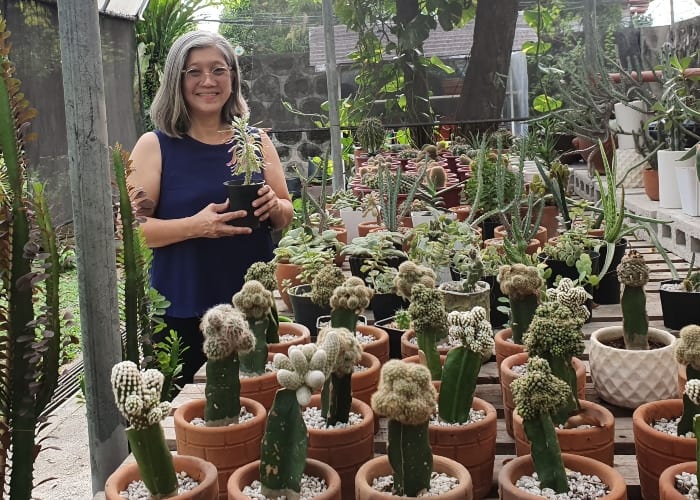 tetchie cortez-Palaganas' kokedama
tetchie cortez-Palaganas' kokedama
Lastly, for those that do want to get started on their own kokedama projects, Tetchie has this to share, too!
Materials
Plant of your choice (Use an easy-to-care plant, so it can easily adjust with the condition of the ball soil).
Soil mix (Use a combination of 50% garden soil, 30% pumice, and 20% clay).
Moss (Use an amount amount enough so that that can cover the ball soil).
String, like yarn for knitting or thread.
Procedure
Create a soil mixture, add enough water to hold your soil mix together but not too much that the mixture will be too soft.
Lay the moss flat on a surface then moisten it with water. Leave it for a few moments.
Press the mixture firmly to form a ball of soil. Make it big enough to accommodate the size of the roots of your chosen plant. If the roots are still long enough to fit the ball soil, trim them but make sure that baby roots remain.
Remove your selected plant from the container. Dust off excess soil then carefully break apart the root ball. This will allow the roots to absorb water and soil nutrients better.
Using your hands, divide the ball of soil into two parts at the center. Put the roots of the plant between the two divided parts then press the halves together again to re-form the ball.
When the plant is already attached to the ball soil, cover the soil with the moss until all surfaces are covered.
Wrap the moss around the ball using yarn or thread. (Thread is thinner than yarn, so double the wrap with at least two passes around the surface).
Cut the excess string. Your kokedama is ready. You can attach the ball into a piece of wood, put it in a pot if you prefer, or place it in an appropriately lighted area.
So what do you say? Kokedama gardening might just be the final hobby you need to pick up before the year ends!
Photos courtesy of Tetchie Cruz-Palaganas