LOOK: From Mid-Century To The Middle Of Nowhere, The Monocle Book of Homes Serves Plenty Of Inspiration
Make your space a home with tips from this new book
Home is that comfortable place where laughter finds its most authentic expression, the kids play and discover, and the dogs are welcome for belly rubs on the sofa. It's a venue for telling your story through design and composition. "What colors can you live with? What art works best express your personality? What prints and patterns make you feel cozy?" These are all questions that we ask ourselves when we decorate our homes. We are also confronted with the pragmatic ones. "How many rooms? What materials last long and serve our use?"
Whether or not you are a new homeowner, or one whose home can afford to see a long-awaited refresh, let Monocle's Book of Homes inspire you to do jump into the process. A long-time resource of lifestyle news, trends and global culture, Monocle has been celebrating everything that makes a home when presenting residences in both print and digital formats. This volume brings together the best of their home coverage, from summer residences to ski cabins to urban retreats and country getaways.
Monocle also knows that home is not just comprised of the walls we live in. We also call our neighborhoods "home," even presenting full communities that espouse the ideology of living well. Chapters are even dedicated to plants and every manner of furnishing.
See the gallery below for a sampling of what this volume has to offer: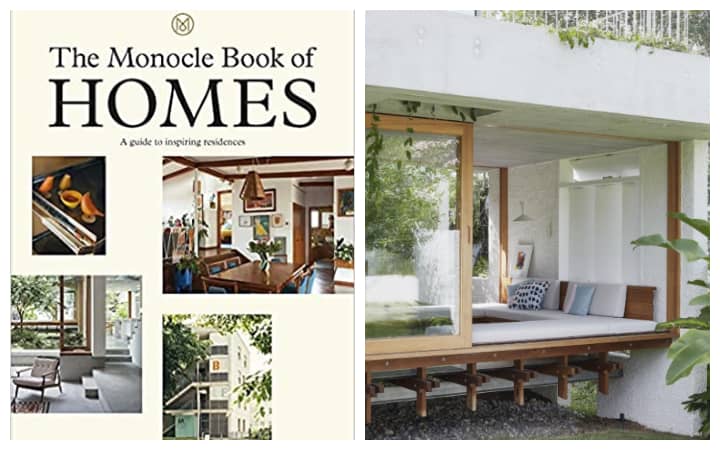 Photo Gallery
Photo Gallery