50+ Photos Of 10 Of The World's Peg-Worthy Gardens And Botanical Landscapes
Step aside, Pinterest, this is where the real inspiration is at!
There's something for everyone when it comes to a beautiful garden—and before you crinkle your nose, furrow your brows, and say we're probably wrong about that, hear us out.
While a garden is essentially a repository of plants, flowers, the little critters that keep them healthy, and perhaps a few decorative items to make it all better all arranged to bring out the best in all of these elements, it's not just a place for a plantita/o.
A garden is a story in visuals. It's a living storybook; the person who designed it, and the people who used it, had something in mind when they first imagined it, and experience and feelings they wished to share with others. What you see in a garden—beginning from the plant species grown there to the sloping and rising of the earth, up to the colors chosen and the vases, pots, and pieces of art included—are a reflection of someone's life well-lived, a family's history, or even an entire nation's shared experiences.
If spending time in a garden long enough, what with gardens' naturally calming and reflective atmospheres, we can guarantee that it will push you to engage in a complementary process—the process of thinking of your own story in your own terms, thinking of the life you've lived, and maybe even thinking of how the world's story came to be. After all, before the world became what we know it as today, it was one big garden from north to south, western hemisphere to eastern hemisphere.
If the humble garden has the power to encourage thoughts and musings as big as these in all of us, will you still stick to your conviction that they're just un-extraordinary plots of land that couldn't possibly be more than that?
All over the world, there are stunning gardens of every make and size. Often, they accompany ancient buildings, palaces, castles, temples, museums, and other imposing constructions, breathing life into what would otherwise be inorganic and flat structures. The pandemic has certainly reawakened our interest in them; as we so desire to be outdoors and be surrounded by the bounty of nature that quarantine life has deprived us of, we can only imagine what fresh blooms all around smell like and what it feel like to once again see green as far as the eye can see.
To satiate our appetite for beautiful gardens, we picked 10 of these gardens from a variety of places, each proving to be worthy inspirations for our own homebound gardening and landscaping efforts.
In the gallery below, we take you to South Korea and Morocco, Canada and Italy, Mexico and the United Kingdom. Travel the world via its most beautiful gardens, and take home some ideas with you while you're at it.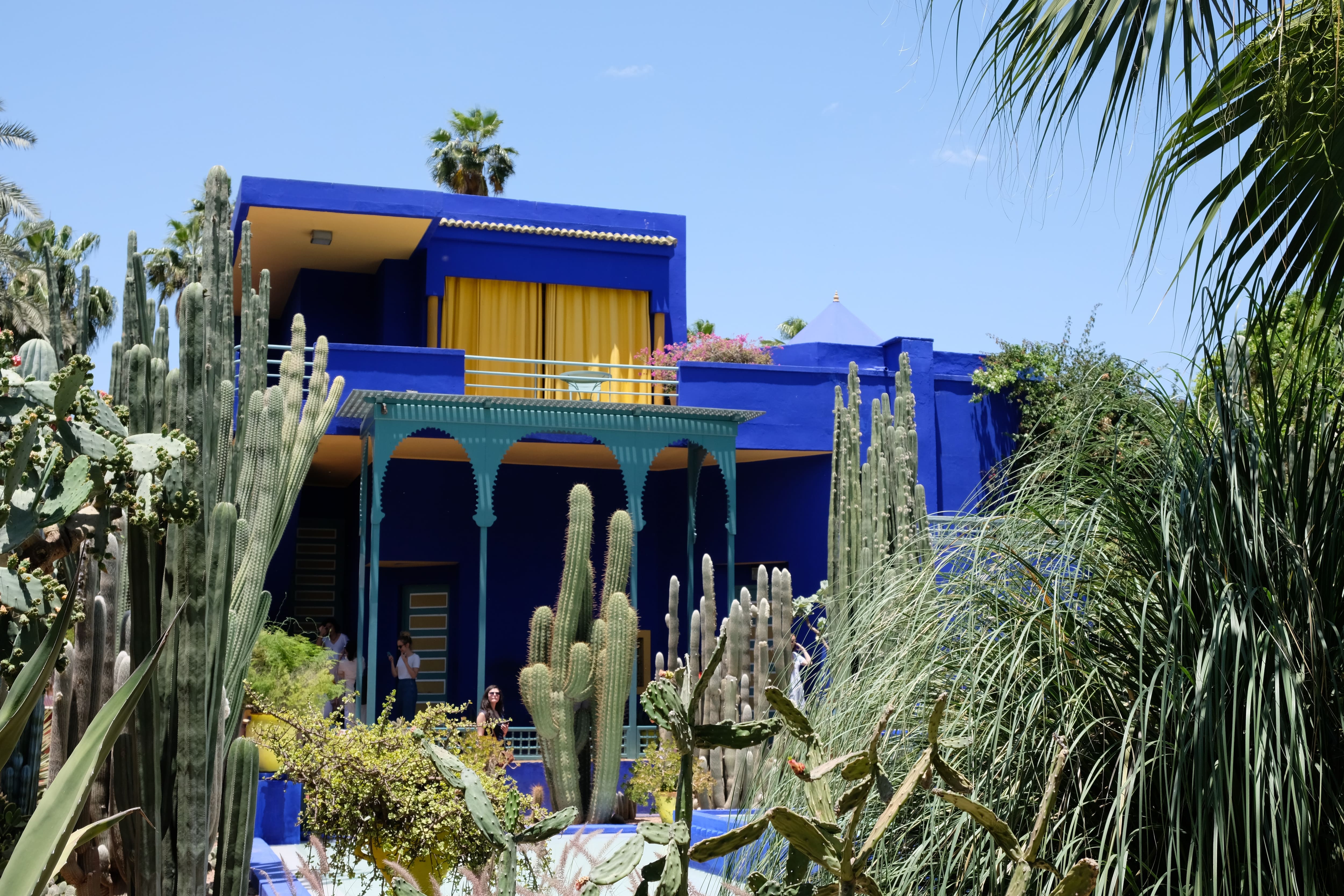 Peg-worthy gardens from around the world
Peg-worthy gardens from around the world
Opening images from jardinmajorelle.com / Unsplash / @museofridakahlo / @morningcalm_garden / @thebutchartgardens / @kewgardens