Make Mom Feel Like A Queen With This Tablescape
Homemaker Marga Espiritu has tips and insights on how to dress your table with things you already have on hand
Those in the design circles know Marga Espiritu as the co-founder of Bungalow 300, the go-to home and lifestyle store in the South for many years. Even if Bungalow 300 has closed its doors, many recall that through it, Marga and her design and business partner, Vernice Songco, championed a love for local, handmade and vintage. Their own line of cushion covers and table linens had quite a following, too. Before anything else, though, Marga is a homemaker, mom to three kids, the eldest of which is 21 years old, and wife to a multi-hyphenate whose titles include lawyer most days, photographer, artist and sax player on fun ones.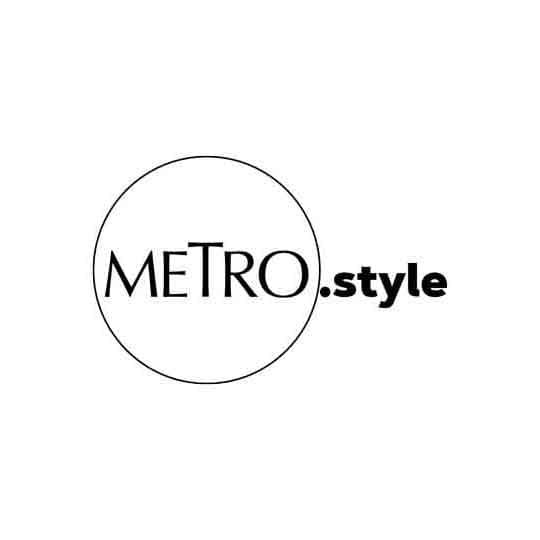 A Homemaker, Marga Espiritu takes inspiration from many authors and books. Among them, Ina Garten, Julia Child and Ruth Reichl. Of the many reference books about making a home, she recommends Mrs. Beeton's Book of Household Management, first published in 1861. "A couple of friends have given me vintage copies of her writing and I quite enjoy her candor." she says. | Still from Metro.Style video
Marga started on her motherhood journey pretty early in life. This path took her to the US when her husband pursued his Masters of Law. "It was in those years that I learned the basics of cookery and have come to appreciate the joys of entertaining family and friends at home," she recalls. Nowadays, just like the rest of us, Marga is staying home where she spends her days with a routine which starts with reading a devotional in the morning. "Just like every family, we've created some sort of rhythm that we can all be comfortable with without sacrificing productivity… We actually have spent a lot of time trying new things together in the kitchen. I think this has been one of the gifts of this otherwise difficult situation… Reading my devotional, praise and worship are what I consider my spiritual exercise that recharges me for another long day. These are what lift me up, so I don't get crippled by fear, remain hopeful and am able to continue to be creative. Of late, I've been sharing cooking videos with friends," she says.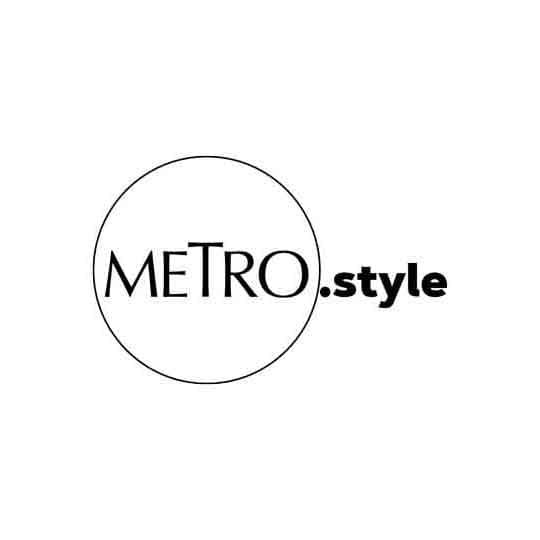 Mother's Day table setting by Marga Espiritu. "I wanted to achieve two things with this table. I wanted my color palette to be easy on the eyes and to complement each other. And I wanted a mixture of textures and materials, from fabric to ceramic and fine bone china, to woods and weaves, to glass and pottery. I feel all these elements and the color hues I chose added warmth and freshness to a really soft and pretty table, if I say so myself," she says. | Still from Metro.Style video
For entertaining on Mother's Day, Marga put together a table setting using things she already had at home. "As you can see, everything on this table I already had on hand, and the only thing I needed to forage for were the flowers for the centerpiece which cost me nothing. Proof that you can add these simple touches to your table without breaking the bank and still achieving the look you want. One just has to be look around and be creative," she says.
Watch the video below to see how Marga put it all together:
With her daughter, Rocio, and with all of our readers, Marga shares tips on living, decorating and entertaining :
On decorating the home:
Previous generations tended to treat their homes like museums, saving the best for when company's over, and putting dust covers on things when no one's around, and that's a behavior that's a product of their own upbringing and the times in which they lived. But for modern homemakers like us, I believe that we should be pleased with and in our own homes, regardless of whether company is coming over or not. Impressing other people by the way we live, and what we have in our homes should not be a motivation and I suppose that's the first mindset I will impart upon my daughter, Rocio. To design her home the way SHE wants to live in it, and to entertain the way she wishes to as well.
On who gets to come over:
Building on the mindset that our homes are our sanctuary, I would also advise her to discern who should be privileged enough to have a seat at her table. Ideally the guests who come over should be people who will appreciate the invitation of a meal together, and not a peanut gallery of folks who will be out to rate her efforts as a home maker. As the queen of her castle, she is in complete control over who gets to bring their energy into her home. If she ever worries about what her guests will think about her home, her food and her table setting, then perhaps she should just avoid having those types of people over and entertain them at a restaurant instead.
On asking for help:
There will be occasions that will require hiring professionals, so please do it. Know your limits and don't let your guests suffer a lack for food and drink because you didn't prepare enough for an important event.
On entertaining on your own:
If she were to have a few friends over and would wish to make a go of it on her own, I would advise her to first accept that she isn't a professional chef or florist, or stylist and her guests wouldn't expect her to be so either. There's no need to pressure herself to come up with over complicated food and extravagant décor for an intimate dinner party. I find that adding small but thoughtful touches already does the trick at putting guests at ease.
On becoming a joyful hostess:
Entertaining at home should be a joy! If something is stressing her out then it's either she's invited too many people, wants to overachieve perhaps with the setting and the menu, or didn't plan the details ahead of time. Once more, it boils down to knowing oneself, one's skills and limits and working around that. Given enough time to prepare, a hostess should make her guests feel at home, and not a burden for coming over. There's nothing more off-putting than a hostess who is constantly fussing over the food and the service, rarely getting to actually sit and dine with her guests. As the host she will get to set the tone of her party, if she's relaxed and welcoming, her guests will naturally follow suit as well.
Video Credits:
Written by Marga Espiritu
Produced by Anna M. Rosete
Edited by Anj Angeles