10 Covetable Vintage Modern Furniture Pieces Headline A 50-Piece Collection That Is Up For Grabs
Mr. Chair collaborates with Leon Gallery, and presents a meticulous selection for an online auction worthy of the most discerning collectors
Have you always wanted that statement piece to complement and complete your place? For fans of the curated living space, you'll be pleased to know that Mr. Chair is joining Leon Gallery's quarterly auction this October 17, day three of their quarterly online sale, under Heiress Homes and Tabl
This upcoming online auction is Leon Gallery's fourth for this year, and it will feature a large list of items—from artworks and furniture, to watches and collectible toys, and many more key pieces that'll be instant highlights to your collection. Included in this carefully curated lineup are 50 pieces from Mr. Chair. This collaboration marks a first between Leon Gallery and Mr. Chair, both trusted sources of beloved pieces.
The Mr. Chair Eye
"We're thrilled to be part of the Leon Exchange Online Auction this October. We feel the renowned and respectable gallery truly aligns and understands the Mr. Chair thrust and aesthetic," says Torto Canga, purveyor of vintage chair collections and Mr. Chair himself.
Founded in 2017 by husband and wife tandem Torto and Meryll Canga, Mr. Chair started out as a hobby, turned passion project, which eventually transformed into a full-fledged vintage furniture business. Both Torto and Meryll are advocates of good design, so they search the world for exceptional, vintage collectibles that would suit the Filipino home.
Mr. Chair's meticulous selection of vintage modern furniture and accessories are created by some of history's most iconic designers and artists. Every piece is made with a clear and thorough understanding of movement, play, work, rest, and life. Each object is timeless, serving past and future generations in both form and function.
Investing in That Hero Piece
"When completing a home, investing in iconic vintage furniture instantly ups the taste factor of your space," says Torto. So, Mr. Chair espouses celebrating vintage connoisseurs and advocates for breeding new collectors as well. For them, furniture and art merge beautifully with function in the thoughtful living space. And now, with the pandemic making people appreciate the need to invest in the home, Mr. Chair offers possibilities and pieces that make a lasting statement in and for your space. It's like having a home stylist for your functional, vintage pieces.
Others may pick paintings and art, others like collecting trinkets or jewelry, and Mr. Chair joins that movement by marrying beauty and function. "A vintage collectible piece for your home is an investment piece that increases in value over time. The wear of a cared-for collectible adds to the history of the piece and the warmth and story of your home," explains Torto.
On the Gallery Lineup
Mr. Chair is vetting 50 pieces for the Leon Exchange Online Auction on day three of the sale. These are composed of Mr. Chair collectibles, with a mix of rare, vintage, collectibles, and function-form inventory pieces.
Headlining the 50 from Mr. Chair for the Leon Exchange Online Auction are these 10 covetable pieces that they foresee will draw interest from the most discerning set: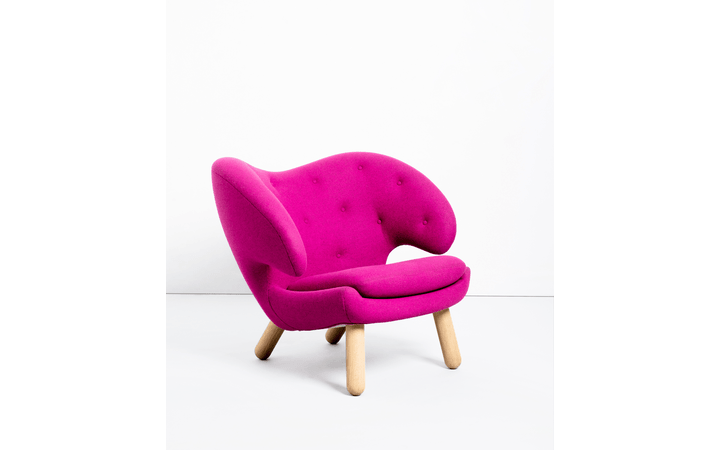 Photo Gallery
Photo Gallery
Register online through https://www.leonexchange.com/en/auctions to bid on these 10 unique pieces and see the other collectibles. Mr. Chair urges you to rediscover the era of iconic design and welcome these pieces into your contemporary home. For more details, check Mr. Chair's Instagram page @mrchairph and website www.mrchairph.com.