Get Inspired To Organize Your Home With "Neat Obsessions"—A New Book By Professional Organizer, Issa Reyes
If Marie Kondo's methods may seem a bit too harsh, Issa's "Homeward Technique" in organizing and sorting Filipino homes may resonate more with you
To achieve a truly neat, organized, and happy home, the task of homemaking shouldn't just fall on the shoulders of the mom. Especially now that we are all locked inside our homes, keeping our space clean and neat makes our life so much lighter and happier.
"Everyone is a homemaker," Issa Guico Reyes would always say, which eventually became the foundation of her brand, Neat Obsessions.
Neat Obsessions started out as a passion project by Issa, who has always been rooted to the practice of maintaining a clean home. Issa shares that she grew up in a house where cleaning was treated as a currency—that whenever she wanted to go out to play, she had to clean a certain part of the house first.
This training to keep their home clean eventually molded her to become the woman that she is now. Her passion and instinct for organizing paved the way for her to become a professional organizer, offering her services to Filipinos to help them sort and organize their own homes.
Thus, Neat Obsessions.
Now, Neat Obsessions is not just a simple Instagram page. It has blossomed into a community that Issa fondly called the Neatropolis, composed of Filipinos who may be struggling or just starting on their own neat journeys. Some are just finding for the first time the need to organize their homes, while some are looking to level up their techniques in homemaking. But no matter how small or large your space is, whether you're the mom or a son or an individual living by yourself, Neat Obsessions' goal is to help you embrace your task as a homemaker—keeping and maintaining a neat space for you and your family.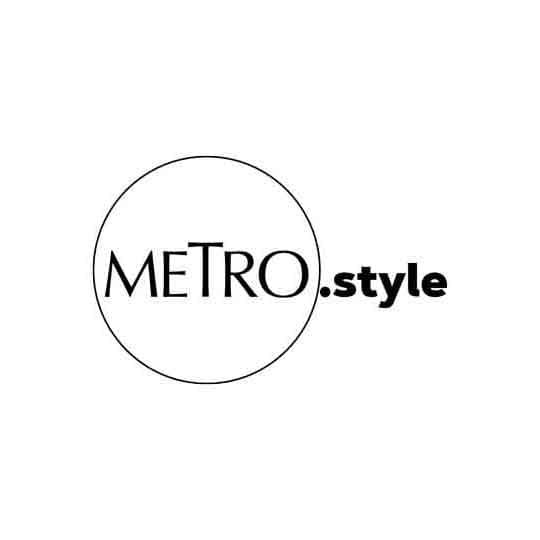 Issa's kids | @neatobsessions
Sharing her neat journey with others
On October 2, Issa finally launched her very first book entitled Neat Obsessions: Starting Your Journey To Organizing, Productivity, And Happiness as part of the events lined up for the Philippine Readers and Writers Festival (PRWF) 2020. Compared to the usual annual event hosted at Raffles Makati, this year's PRWF is entirely streamed online on the National Bookstore Facebook page.
The book, Neat Obsessions, details Issa's own neat journey, in the hopes of inspiring more Filipinos to start on their own journey of organizing and cleaning up their homes. It also contains helpful answers to your most pressing burara questions: "What if I don't have storage?" "What if I'm a collector who doesn't want to let go of her items?" "My kids are always so messy!"
Inside, Issa shares the journey of some her clients—celebrities Kath Bernardo, Cheska Kramer, Rica Peralejo, Neri Naig, and more. Even they had to embrace the idea of homemaking, and learn that keeping the home clean starts with oneself.
If you're afraid to get started on the process of organizing, don't be—because Issa has broken down the entire process to three simple steps which she calls "The Homeward Technique."
The Homeward Technique
"Every marathon involves a starting and a finish line. While we name them separately, these lines essentially fall in the same place. This is the core of The Homeward Technique: The Neat Obsessions guide to organizing. Every project begins with your home, and ends precisely where you started—your home," Issa writes on her book. "The goal is for you to reclaim your space, which was once lost in a sea of clutter, and find a semblance of order in a life lost to chaos and disarray. Imagine a boomerang that you throw from your heart, going back to your heart."
The Homeward Technique is something that Issa developed especially for Filipino homes. Because unlike the Marie Kondo technique, which emphasizes on decluttering and throwing away everything that "doesn't spark joy," the Homeward Technique understands the sensibilities and sensitivities of a Filipino home.
While it includes a decluttering step, the emphasis is more on the organizing—organizing your feelings, priorities, and the things that you have in your home.
There are three steps to this technique: sort, detach, and rehome. Sorting is the first step where you start sorting your goals, your own organizing pace, and your stuff. Detaching is the step where you learn to let go of things you don't need, and re-own the things where you find new meaning in. Rehoming is the part where it all falls together—putting things where they should be and making a space for everything that you decide to keep in your home.
In the simplest terms, Issa summarizes it as: "In sorting, you know what you have. In detaching, you understand what you need. And in rehoming, you accept what is left."
Issa breaks down these three steps even further inside her book, which is currently on 10% off the National Bookstore website and through the National Bookstore official store on Lazada as part of the PRWF 2020 promotion.
Organizing festival
If you're ready to change or improve your life and embark on your "organizing festival," as Issa calls it, you may also take inspiration from her own home. Check out the gallery below for organizing tips and tricks for your home from Neat Obsessions.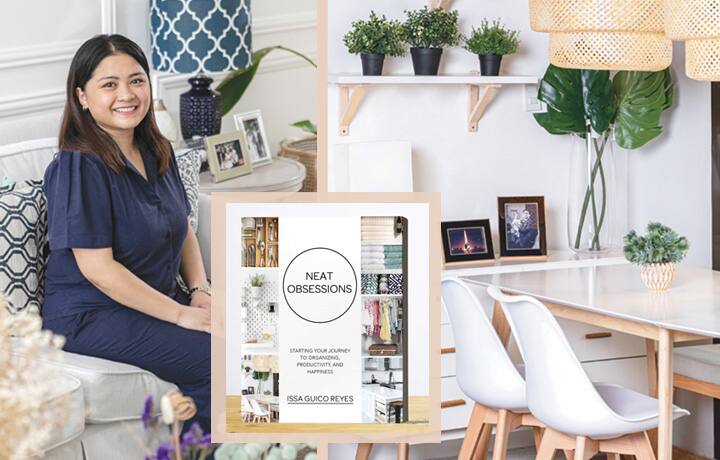 Photo Gallery
Photo Gallery