Calling All Platitas, This IG Account Carries All The Local Big Names In Stoneware
Head over to Nikkoni Home for your local and artisan ceramic tableware needs!
Why do we spend money on beautiful things and pieces of art?
Most of the time, our homes mirror our taste, the things we love, and what we value. It's not rare to see a nature person fill their homes with plants and wood elements, a maximalist to express their creativity in the colors and textures of their home, or an art enthusiast to collect artisan pieces and décor.
When it comes to the things we welcome to our home, there's always a level of consciousness and intention when we buy these things. There's almost always a purpose that they will serve in our homes—may it be something practical, or something aesthetic to make us feel better.
And when it comes to making the most out of the space that you have, one of our favorite things are practical and functional art. Not only do you own an exquisite piece of art—but you get to use it and let it add value to your everyday. This is a passion that CM Cerbito shares as the owner of Nikkoni Home (@nikkoni.ph), a curated stoneware store on Instagram.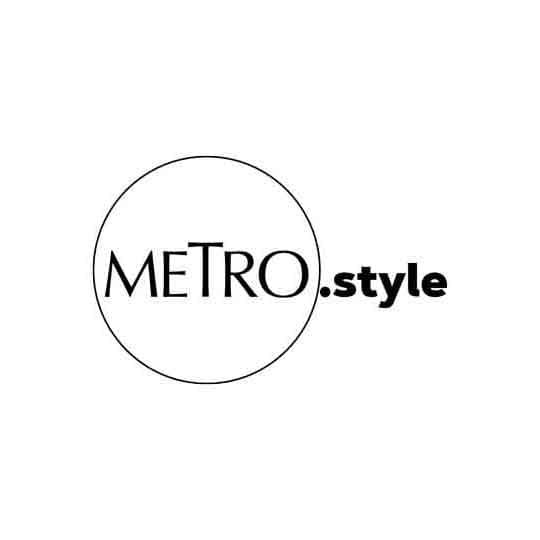 Assorted stoneware by Mia Casal | @nikkoni.ph
A fondness for functional art
CM Cerbito is a project manager by day, and a pottery enthusiast in between. She recalls that her love for ceramics started when she first laid eyes on the work of Joey De Castro, one of the most inquisitive and experimental ceramic artists locally.
"At first, I just wanted a nice table setting. I saw a lot of affordable Japanese wares being sold online, but it also got me curious about what our local pottery scene has to offer. I found Joey De Castro's studio in Mandaluyong because it was the one closest to my home. It was love at first sight," says Cerbito. "The artist's whole process of creating something unique each time is what got me hooked—no two pieces are made exactly the same."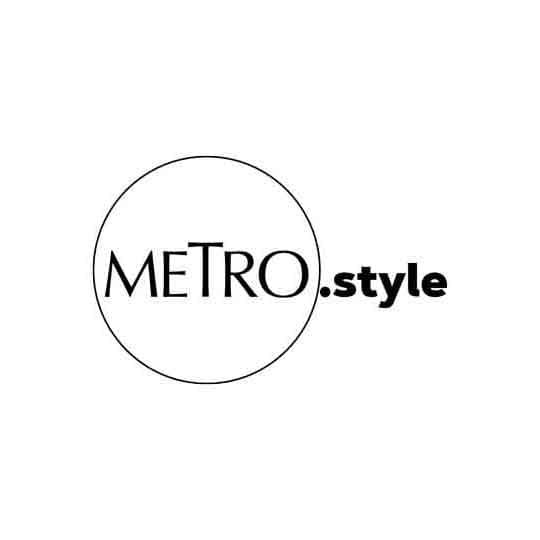 Handthrown mugs by Joey de Castro | @nikkoni.ph
Just like paintings and sculptures, there's a certain level of intimacy between an artist and his or her ceramic piece. The way the artist's hands mold and handle each ones makes each piece special and personal, as if it's a tactile amalgamation of the artist's thoughts, feelings, and years of talent and mastery.
Cerbito knew she wanted to celebrate this beautiful expression of talent and passion, and share this experience with more Filipinos. Ergo, Nikkoni Home—a place where she would curate and showcase her favorite stoneware artists and pieces.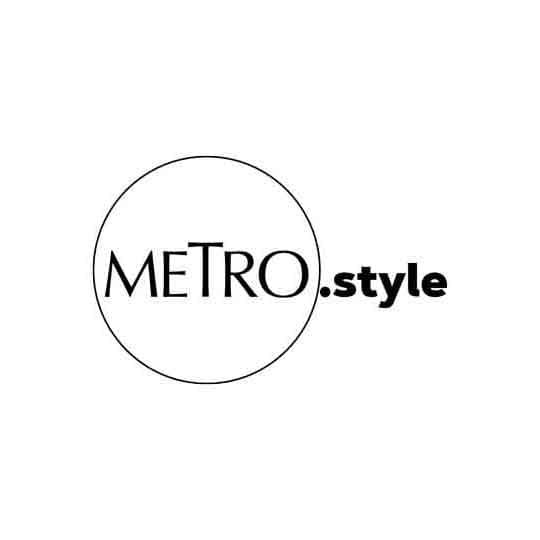 Sinigla Mugs by Mia Casal | @nikkoni.ph
Nikkoni Home
And when we say "curate," Cerbito did her homework well. Not only is Nikkoni carrying ceramics made by local artisans from all over the country, but it is also home to some of the biggest names in the local stoneware community.
You'll find the vibrant colors and nature inspirations of stoneware made by Ugu Bigyan, a master potter who was said to pioneer the birth of Filipino pottery in the '90s. There are, of course, handthrown mugs from Joey De Castro himself, who people call as the "condo potter" since he works and displays his collection in his studio in Mandaluyong. There are provocative pieces from Siegrid Bangyay, cups meticulously finished with intricate details by Mia Casal, and plates and bowls featuring the beautiful gradient colors of EJ Espiritu.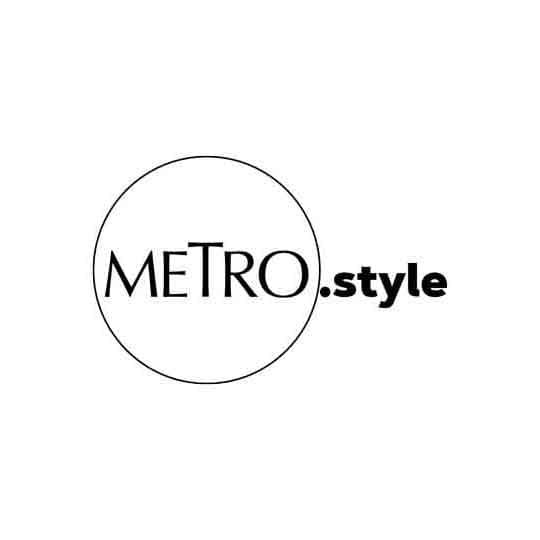 Assorted handthrown stoneware from Ugu Bigyan and EJ Espiritu | @nikkoni.ph
Each artist has their own identity and special touch when it comes to their pieces—which is beyond valuable when you think about the usual tableware that you'll find on Instagram, many of them being imported from factories in China or Hong Kong.
Cerbito shares that she decided to carry these names mostly because she's a fan of their work. "I make sure that whatever I put in our little online shop is also a piece I would like to own myself. I have nothing to lose, you know. I still get to collect the pieces if they don't get sold!" Cerbito quips.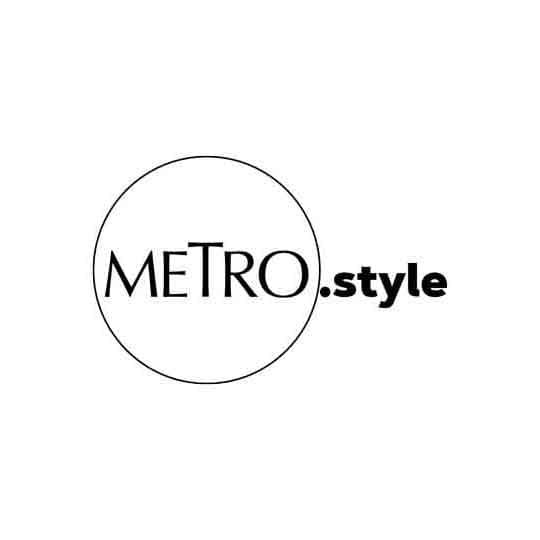 Luna set - local-made round plate, soup bowl, and soydish | @nikkoni.ph
Check out our favorite pieces from Nikkoni Home in the gallery below.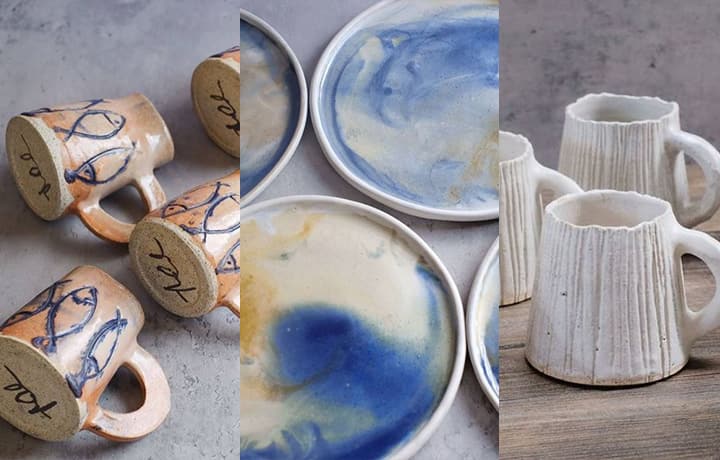 Photo Gallery
Photo Gallery
Love for local
It's almost ironic that for so long, we Filipinos have always seen imported goods superior to local crafts. I guess it's difficult to erase traces of colonial mentality from a nation that has been colonized for centuries.
But more recently, we've seen the trend and attention shift to local products and talented artisans—something that we are abundant with. We've got so much talent pouring out from every industry; it's just a matter of appreciating, cultivating, and promoting local.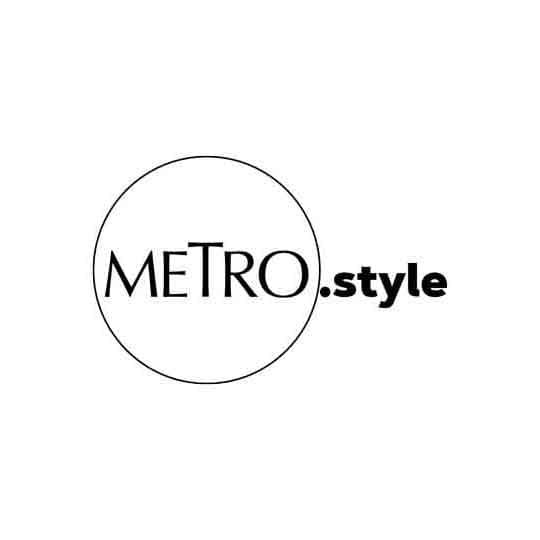 Assorted local-made stoneware | @nikkoni.ph
It's also another thing to be less elitist about art. It's not just locally, but in the art world in general, we have a tendency to brown-nose bigger artists. At Nikkoni Home, Cerbito wants to create an avenue for both younger and older artisans to shine, because to be honest, to each its own. In a way, it encourages us to want something not for its brand, but want it because the piece talks to us and resonates with us.
This is why you'll find precious Ugu Bigyan and Mia Casal pieces sitting beside unsignatured or unlabeled pieces of stoneware, which are just as interesting and meticulously handmade.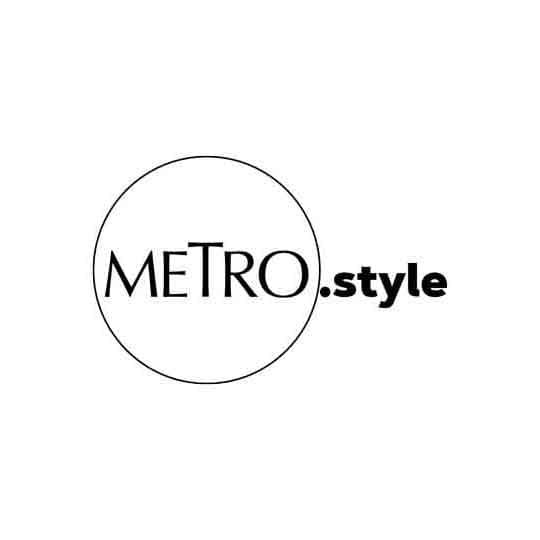 Kahel and Alon mugs by Mia Kasal, and bughaw and kahel coasters to match | @nikkoni.ph
"I feel like I am in no position yet to talk much about supporting local since I am in the process of educating myself on this as well. But when we think of local art, I hope we don't get too intimidated with the notion that it's just for the wealthy and it has to be overly expensive—it can be a mug from an artisan in Cavite or a digital comic-book by Rob Cham," says Cerbito. "Ultimately, my aim is to reach more people and to provide a way for them to appreciate local craft as well."
To check out Nikkoni's ever-changing catalogue, visit their Instagram page, @nikkoni.ph.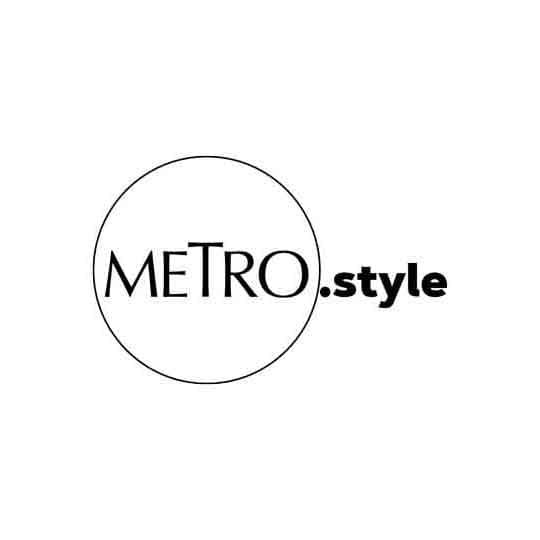 Adlaw Mug by Siegried Bangyay | @nikkoni.ph
Photographs by @nikkoni.ph