This Danish Design Company Carries Minimalist Pieces With An Attitude
Normann Copenhagen brings bold and classic in one place.
It's been 20 years since the eventual partnership of Poul Madsen and Jan Andersen, founders of Danish design company and their brainchild Normann Copenhagen. Each heads their respective companies back then, and soon learned the many similarities their shared, especially in their interest and values when it comes to design. The two worked together for a couple of years, opening up a store in Copenhagen which carries designer products from other brands alongside their own creations. But it was a meeting with designer Simon Karkov in 2001—when Simon showed his Norm 69 lamp—that led to the duo putting the item on production thus, Normann Copenhagen's birth.

Fast forward to present and the brand finally lands in the Philippine shores, with their first-ever mono-brand store at the heart of Bonifacio Global City, Taguig City. With original, bold, and eye-catching products in simple and contemporary designs that withstands the test of time, Normann Copenhagen's addition to the country's line of home and lifestyle brands is a refreshingly welcome one.

The company's CEO, Poul Madsen, describes it simply as 'minimalism with an attitude,' and it's easy to see why—functional pieces with innovative and extraordinary styles highlight the whole showroom while keeping to its modest roots. He talks more about the brand's move to expand, its design evolution, and its products that led Normann Copenhagen to where it is today.
What made you decide to open a store in the Philippines?
"When you have to hand over the responsibility of carrying your brand to someone else, it becomes personal and emotional. It requires a like-minded partner with the necessary know-how and the right organization and experience. Our local partner is strong in franchising, and we have great confidence in their approach."
How do you see Normann Copenhagen's evolution throughout the years?
"Of course, we're a Danish company with small traditions and rules. But we try to lift that tradition into a new way. We hire people from all over the world to have a different approach, not just a Danish mindset. We're scan- dinavian for sure, but we see ourselves more as an interna- tional company."
You've been in the industry since 1999, but what is your secret in staying relevant to your market?
"We try to challenge ourselves and the design world through offering something new, our own touch. It's not always visible to everybody, but there are always the extra details."
If Normann is a person, who would Normann be?
"Definitely somebody who has some guts, isn't afraid of what people think about him, and willing to take some risks and chances. He's also very friendly and open minded. He likes to meet and help people have a better life, in a sense that the design he does needs to be functional but also beautiful."
See more of Normann Copenhagen's products in their BGC showroom: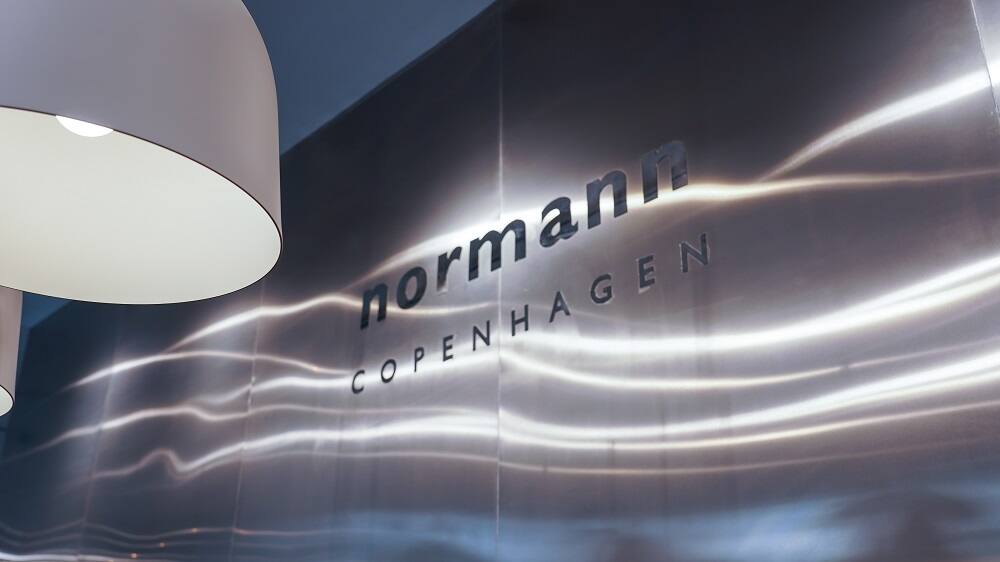 Normann Copenhagen Manila is located at UGF One Uptown Residence, Bonifacio Global City, Taguig City.