Object of the Week: Build Your Own Japanese Grocery With This Kit
With the limitations of travel set before us, build your own konbini at home and experience all its little details
Days in quarantine have led so many of us to discover new hobbies or rekindle ones that have been waiting to be picked up again. We've spent our days baking, painting, working on embroidery hoops, gardening and organizing our pantries. These acts definitely have their perks aside from the boon of being productive at home. Learning a new skill is one, the positive feeling of accomplishment that comes from a finished project is another, the meditative vibe of a repeated action done in the quiet of the afternoon; and nothing quite crowns such pursuits as the delight in seeing your creations come to life. Making miniatures has been a favorite pre-occupation of hobbyists all over the world.
Those of us who have experienced architecture or design school are familiar with the many hours spent modeling a concept, a room, a building and even whole cities! Just like all hobbies, model-making requires a lot of patience and time, but the reward is being able to experience a space, see its textures and colors, and come as close to describing it as the real building or room.
Fancy yourself an architect with this miniature Japanese grocery kit. A perfect way to spend your time with the kids, this can help train your little ones' creativity. Consider it an opportunity to teach them a cultural thing or two as well. With the limitations of travel set before us, without an end in sight yet, order the Japanese konbini kit, build it, and experience it via all the little details that come with the kit.
Make your own izakaya, Japanese house and takoyaki stall with these other kits, too!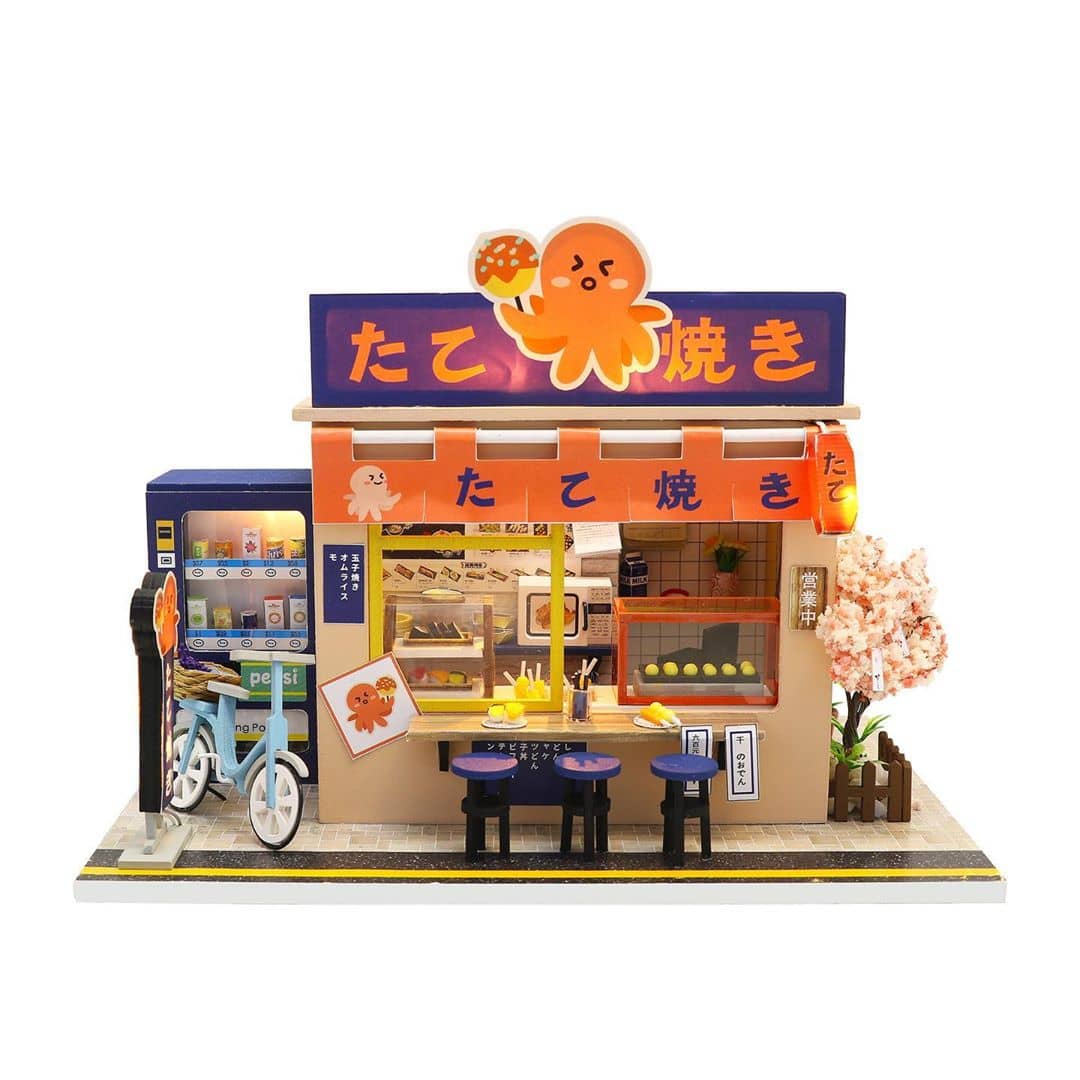 Japanese Building Kits To Enjoy with the Little Ones
Japanese Building Kits To Enjoy with the Little Ones