Object of the Week: The Frame by Samsung, Your New Quarantine BFF
It's a TV when it's on, and a work of art when it's off
The timing of the offer could not have been more perfect! "Would you like Samsung to send you The Frame to review," read the text from our EIC, Geolette Esguerra. It was in early July. Metro Manila was well on its way to its fourth month in quarantine. I have to confess, though, that I'm not truly a TV person. I never kept one in my bedroom, and I've consistently kept my screen time outside of laptop work at a fairly disciplined number of hours. Before The Frame by Samsung moved in, that is.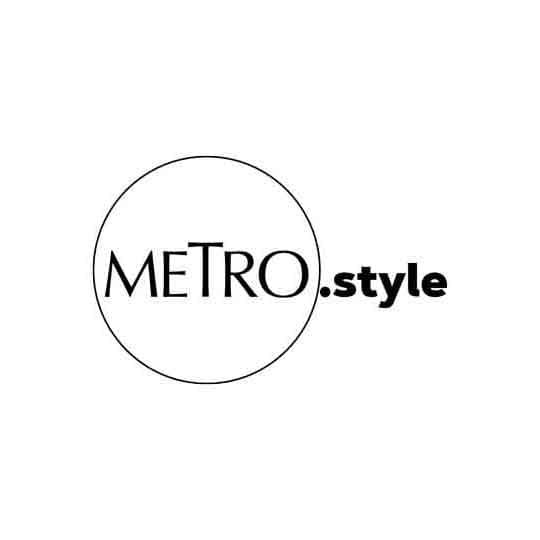 The Frame by Samsung, is said to be "A TV when it's on, an art work when it's off." | @samsungtv
I said yes because I remembered seeing it at last year's Samsung Asia and Oceana Forum in Singapore. Its tagline read, "TV when it's on, ART when it's off." Of its many features, I was particularly excited about its database of paintings, made possible through The Art Store, Samsung's partnership with various art institutions such as the Victoria and Albert Museum, The Hermitage and the Museo Prado, as well as commercial art resources like Minted and Yellow Korner. I also knew that, as its name suggests, this TV boasts of a bezel feature which can be replaced to complement any interior with four finish options: black, white, beige and walnut. I chose walnut to go with my bookcase.
When The Frame arrived and was installed, I truly appreciated its Brightness & Color Sensor feature which helped in portraying the art works as close to the originals as possible, under any light environment, whether it's day or night. Its fancy motion sensor detects movement, and automatically turns ART MODE on and off depending on human presence.
Its appeal lies within its experiential nature, where customization is an asset that brings works of art and TV shows to life. I've changed the art work on it weekly, and enjoyed pretending like I have a Monet, a Van Gogh, a Bosch, a Boyoon Lee, and a Degas right in my bedroom, larger than their original sizes, and thus, more vividly shown. I also have the option of uploading my own photographs or works of art via a USB port in this gadget.
Of the genre of shows I've seen on The Frame, I have to say that animation is most memorable. I have a new found appreciation for Hayao Miyazaki's films, particularly The Tale of Princess Kaguya. Crafted to look like Japanese sumi-e art, the film truly looked like a moving painting on The Frame. On the other hand, its HD feature rendered an entirely different experience of Spielberg's Schindler's List, where each frame looked like a poetic black and white movie still. Needless to say, viewing an action-packed series such as The Umbrella Academy from a 65" HD TV enhanced the experience in its entirety. I completed the K-Drama series, It's Okay To Not Be Okay by viewing it in The Frame. As fans of this show know, its imaginative production includes animated versions of the main character's storybooks. Just like Miyazaki's Princess Kaguya, these were also portrayed admirably on The Frame.
The only thing I'd caution about is the size of the TV in relation to the room. The 65" is truly for great rooms, family rooms and entertainment rooms. A bedroom will do well with one of the smaller sizes, the 32" or the 55"… but for a girl who never believed in having a TV in her room, to having a 65", I can't complain! This caveat is simply to reiterate its visual power.
I've been living with The Frame for more than a month now. This 65" beauty is in my bedroom, and has turned me into a Netflix, Viu and YouTube series junkie. My discipline of one series at a time is all but a memory, and my museum wanderlust has been partially satiated by all the works of art in its Art Store database. I now understand people who say that certain gadgets have become their best friends. In quarantine, having The Frame by Samsung move in with me has certainly been a highlight! At a little over PhP 120K for this 65" TV cum art work plus its bezel and studio stand , it's worth every penny.