Object of the Week: The Ostereierbaum or The Easter Tree
This charming tree is a celebration of life and its seasons
Universally, the tree is a symbol of life and its cycles. Just like the Christmas tree, the Easter tree is rooted in German origins. Its exact story is unknown, but because eggs are also regarded as a symbol of life, the ostereierbaum resonates in many Western cultures. It is popular in Poland, Austria and Hungary, the UK and the United States.
There is undeniable joy in decorating a tree that commemorates coming out of the dark winter months, and honoring the fragile beauty of spring. Whereas the Christmas tree is a lush fir tree, the Easter Tree is more bare, usually made of twigs and branches of pussy willows, catskins, cherry blossom trees, magnolia trees, or cow parsley. It may vary in size, and is decorated with varieties of Easter eggs, from plastic eggs to blown out natural eggs that are painted or decoupaged. Some trees incorporate ribbons and feathers, going all out on the colors and the happy vibe. Some stay with pastels, closer to the natural textures and colors found in trees that flower during the spring time.
The largest Easter Tree was found in Saalfelder, Thuringia. The tree was an apple tree that belonged to the Kraft family who started decorating it in 1957 with 18 plastic eggs. Sprucing the tree became a family tradition, with them hanging about 700 eggs on it annually, between 1994-2009. The tree became hugely popular, gaining international press coverage. The garden where the tree is located closed to the public in 2015, leaving the tree to memory.
Aside from its symbolism and its festive aesthetic, the Easter tree is an appealing decorative object because making it brings the family together. You can make the act of embellishing one an annual tradition, just like the Krafts.
If this strikes your fancy, here is a gallery of bright ideas: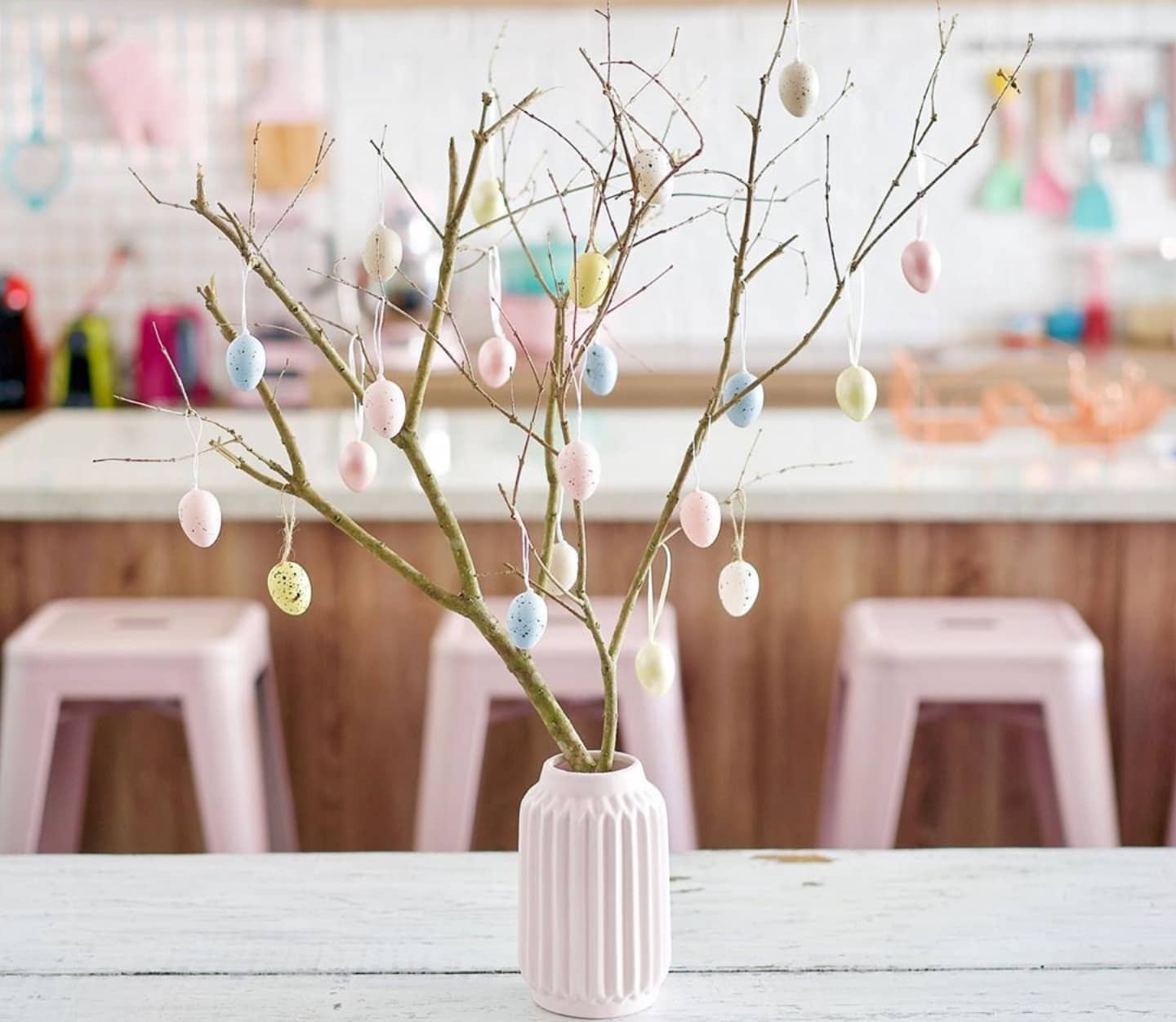 Easter Tree Ideas
Easter Tree Ideas
Banner and Gallery Cover by @flamboesa