Object of the Week: The Plate Bed By Tomohiro Taguchi Of 'Tokyo Simple Life'
Light and minimalist, this is the designer platform bed of your dreams
It's a known fact that we spend one third of our lives sleeping. Sleep is as essential to living as eating and drinking. Our wellness is affected with the absence of good sleep. Indeed, it is what replenishes every cell in our body to get us ready for the next day. Our memory, attention span, learning, psychological condition as well as our immune systems are compromised without the appropriate amount of sleep. As such, furnishings that aid in sleep: our beds, pillows, mattresses, are crucial to a happy and healthy home.
Japanese Vlogger, Tomohiro Taguchi, known for his Tokyo Simple Life channel on YouTube, says, "My ideal bed is called a 'platform bed' overseas. It looks like a plain board." He shows examples of Japanese hotels that have such beds, such as The Muji Hotel. Before he zeroed in on his ideal bed, Tommy showed viewers that he had put together two single mattresses to make one bed, spoiling his night's rest. Tommy was unable to find his ideal platform bed anywhere, so he decided to design and make it himself.
Many cultures practice sleeping close to the floor. For one, it is believed that doing so may help keep you grounded. It inspires a modern, minimal look, and it also creates more space in your bedroom by doing away with the typical chunky bed frame. The Plate Bed's low elevation can make one's ceiling seem higher. The boards around the bed can act as side tables for books or refreshments. No more side tables needed!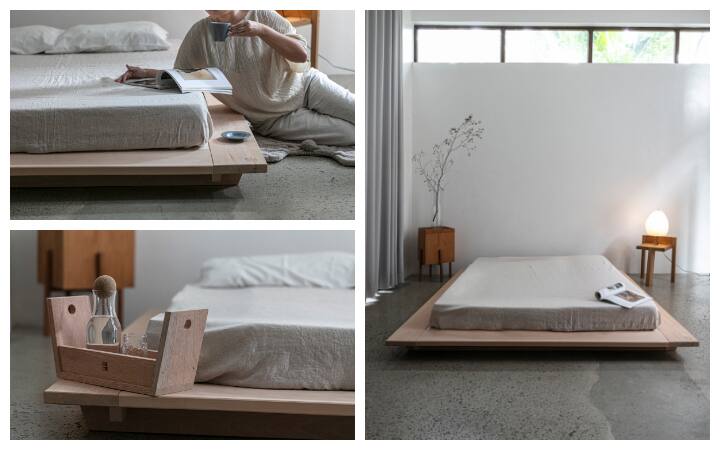 The Plate Bed
The Plate Bed
In the Philippines, The Plate Bed by Tomohiro Taguchi is made by Lamana.
BONUS:
While you're dreaming up the perfect space that will inspire your best night's sleep, consider these soft accessories to help you snooze: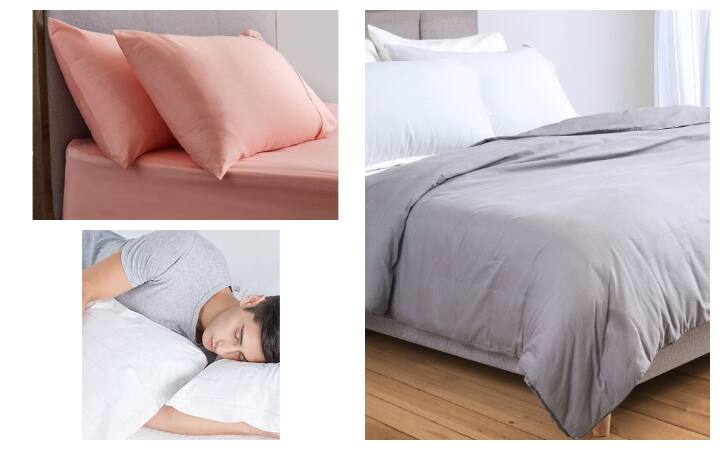 Soft Furnishings for a Good Night's Sleep
Soft Furnishings for a Good Night's Sleep