Welcome The New Year At Home With These 6 Looks
Our Home continues to deliver on its promise of helping clients create the ideal modern home with its remodeled SM Mall of Asia branch
Our Home unveiled its newly remodeled store in SM Mall of Asia during an on-site event on December 14, 2020.
The store's new look is reflective of Our Home's philosophy of helping customers create their ideal modern contemporary home, and showcases the different modern contemporary furniture styles that Our Home is known for. It is a simple, chic, light and easy to shop retail environment incorporating creative design details and sleek modern lines.
The Classic style is inspired by the glamorous signature look of days gone by such as the Victorian, Roman, and Greek eras. The Neo Baroque style borrows heavily from the late 19th century Baroque, Roccoco, and Art Noveau styles.
The Scandinavian style is all about natural elements and light colors. Minimalist, simple, and functional; while the Mid-Century style features the clean lines, organic forms, and functionality popularized during the 1940s.
The Modern Contemporary style is simple, subdued, and sophisticated – inspired by past modern styles. The Industrial style is influenced by the distinct look of old warehouses, barns, industrial buildings and churches.
Enjoy browsing through these looks and more in Our Home, MOA: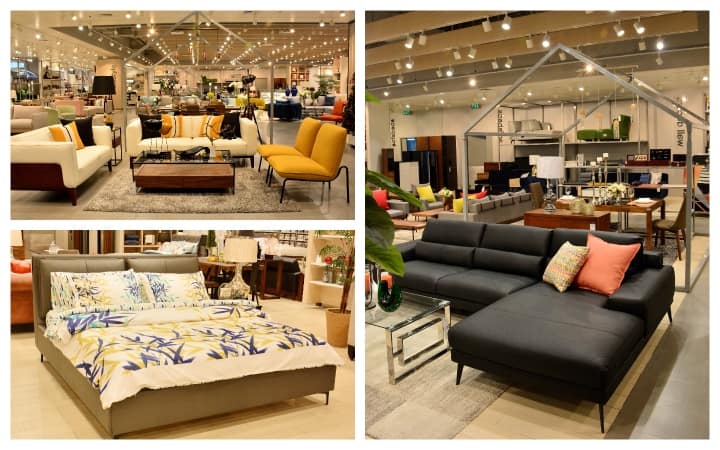 Photo Gallery
Photo Gallery