Pet of the Week: Meet The Brave Rescues At Lara's Ark
These Taal survivors are looking for their fur-ever home
Adopting a pet is life changing. For one, anyone who is considering taking on a fu- baby is looking at years of having another family member with them. It's a real commitment! But it's all worth it: having a pet also opens up the heart, as you feel its unconditional love pouring forth every day, every moment you are together. There are numerous breeds to consider, and lifestyle factors to keep in mind when adopting one. Before you go out to a pet store, consider adopting a rescue pet.
Some of the benefits of doing so are:
1. You help improve an animal's life.
2. Your home will be happy! Not only will there be an addition to your family. Because a lot of them have already come from homes where circumstances didn't work out due to their humans, most rescue pets are house broken, making them ready to move in with you.
3. The medical requirements: de-worming, rabies shots, neutering, spaying, distemper and parvo shots are typically addressed by the shelter, so you and your fur-baby are all set. All you have to do is make sure that the procedures that need to be done annually are updated every year.
4. By adopting a rescue, you effectively extend help to more than just one animal. Shelters may be full or close to overbooked. When you adopt, you free up space and resources for another animal to be accommodated in the shelter.
5. The sense of fulfillment you get from saving a life is an extra boost you get from a noble deed. Now, that's Instagram-worthy!
Lara's Ark, a Haven for Rescue Animals
Lara's Ark in Nasugbu, Batangas provides the opportunity to adopt a rescue pet. "Our dogs up for adoption were rescued from areas affected by the eruption of Taal Volcano. Many of them were stuck on the island itself, covered in ash, and abandoned. After a long rehabilitation process, these loving pups are finally ready to find their forever homes," their Instagram page declares. We spoke with Susan Lara of Lara's Ark about her vocation of rescuing animals. "I started picking up and rescuing dogs and cats that I find in the streets when I was 12 years old . So that's 42 yrs ago . As of now , I have around 100 dogs and 80 cats , 1 native boar , 1 turkey , 2 horses, a pair of cows I rescued 10 years ago when the mother of the other died. It was 7 days old and still nursing. [I also have] turtles, birds and chickens," she says.
On the practices of Lara's Ark as a shelter, she shares that there is a closely monitored process of adoption. "First step to the adoption process is to go through our interview conducted over the phone and the submission of photos or videos of the prospective adopter with their existing pets at home so I can see the living conditions of the pets. Finally, a visit to our shelter in Nasugbu, Batangas where my latest rescues from the Taal volcano's eruption are housed, will be made… We give de-worming, rabies shots. Distemper , parvo shots, and de-sex them all before we release them to their new owners. I don't give up for adoption the ones with terminal diseases, and those with medical issues that need costly regular medicines . I also keep the ones who are blind or three legged or those with tumors or metal plates or screws in their body as they need to be handled with special care," she says, ensuring that the rescue animals that are up for adoption are of good health.
With a large amount of emotional investment, not to mention, the financial investment that comes with running a shelter, Ms. Lara is happy to see each rescue pet go to their fur-ever homes. "The joy of seeing the dogs finally go to their forever home more than makes up for the sadness that accompanies every goodbye," she reveals.
Susan Lara's mission is admirable and worth emulating. She's not planning on stopping her life's work anytime soon. "I plan to build an animal sanctuary where all of my adopted ones will be housed properly, and ideally simulating their natural habitat . Finally, I plan to use the animals for therapy to help disabled and special children and even terminally ill patients who have no one to keep them company," she concludes.
Meet the rescues of Lara's Ark here: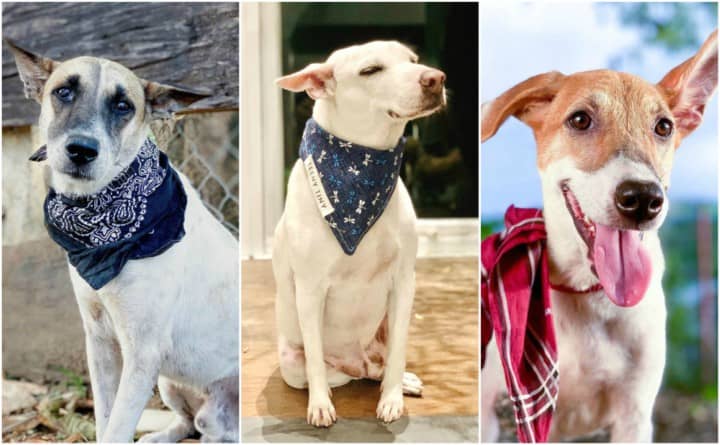 Photo Gallery
Photo Gallery
Interested in finding out if any of these survivors are still up for adoption? Get to know their stories by following Lara's Ark on Istagram: @larasark.ph.