Pet of the Week: Lee Min-ho's Handsome Co-Star in "The King: Eternal Monarch," Maximus
This handsome horse has a fan following
There's another star in The King: Eternal Monarch, and he's four-legged! His real name is Benjamin, but in the recently concluded Lee Min-Ho starrer, this beautiful white stunner was named "Maximus." As Lee-Gon's loyal companion, Maximus trots into several scenes in the series. With his gorgeous main and an elegant gait, it's no surprise that this horse has also gained a fan following.
In a BTS footage, Lee Min-ho says about his co-star, "Maximus is really cute. His nose gets red when it's cold out. Also, he enjoys the candy that I like. It's lemon-flavored. When filming was over, we'd each have a piece of the candy." The Korean superstar also asked for Benjamin's horse crew to let him free for a few moments in order to relieve the horse's stress.
Enjoy Benjamin's on- and off-camera antics with his c0-stars here: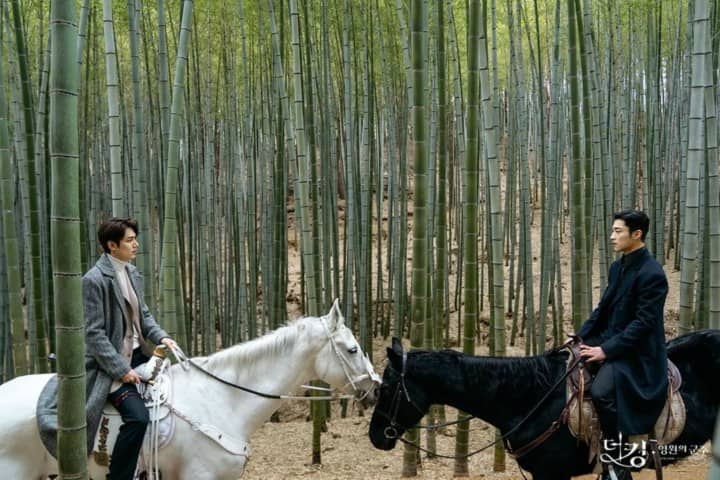 Benjamin as Maximus in "The King: Eternal Monarch"
Benjamin as Maximus in "The King: Eternal Monarch"
In the Korean entertainment industry, Benjamin is actually a popular horse, having been filmed in a few TV commercials for KT Olleh. He has also appeared in a show called Show Me The Money with Dok2. He is set to appear in another show, Can We Fall In Love Again, Season 2. He is managed by an equestrian company called Kim's Horse.
Photographs from @sbsdrama.official and @kims_horse