Pet Of The Week: If Only Park Seo- Joon Can Cuddle With You Like He Does With Simba!
This bichon frise is the Itaewon Class star's constant companion
The phrase "man's best friend" describes Park Seo-Joon's camaraderie with Simba, his bichon frise, to a T. Simba has gained popularity especially with the actor's fans, as he has been seen with the Itaewon Class star in many photos. The actor even takes this furball with him to his shoots. In the actor's vlog taken in Greenbelt 5, he describes how his nieces call Simba "Olaf," after the snowman in the Disney animated film, Frozen.
In the video below, Park Seo-Joon is seen caring for Simba, giving the doggo some water while on set. Later, the heart throb notes how much dirt is on his paws, and says he needs to wash up when he gets home. They even indulge in a little game of high five and some tricks together:
Simba even joins his human in an Instagram stories post:
All these have left PSJ's fans wanting to be Simba. Indeed… if only everybody can cuddle with this celebrity crush like this bichon frise does!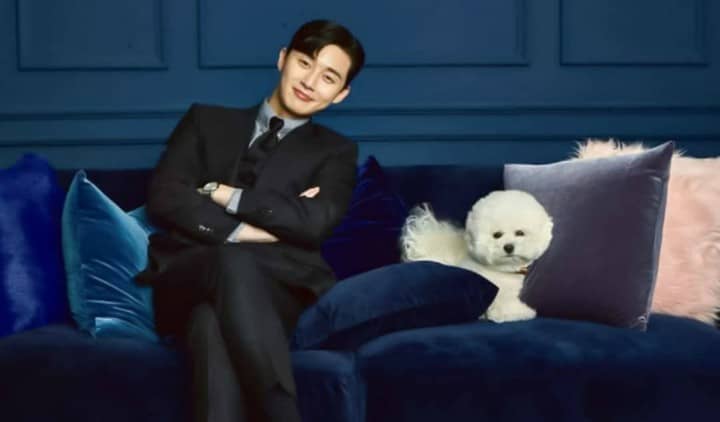 Park Seo-Joon's Darling Simba
Park Seo-Joon's Darling Simba