Pet of the Week: These Fur Babies Call BTS "Daddy"
These 8 petfluencers share soft cuddles with the BTS boys
We all love seeing and taking care of our pets! There are many benefits for being a fur parent. The top most is that they lower your stress levels, second is they make sure you're never lonely, they can help improve your immune system, they make you feel safe, and many more. We all know BTS, one of the best music groups globally. Just recently, V/Taehyung's Pomeranian baby, YeongTan, just celebrated his birthday along with their First Hot 100 No. 1 Hit Dynamite on Billboard! What a double celebration!
J-Hope
This is Mickey, J-Hope's Shih Tzu. Shih Tzus are affectionate by nature and their innate charm through their eyes resembles a baby!
RM
"RapMon" is derived from RM's old name, "Rap Monster." He's an American Eskimo. RM loves hugging his fur baby! Do you love hugging your pets too?
Suga
Suga's Toy Poodle is named Holly. His fur baby is lush brown that feels cottony soft! The other members shared that Suga changes to a loving fur dad when he is with Holly.
Jungkook
Guruem, a Maltese, is Jungkook's fur baby. Armies remember him as Cloudie. He adopted Gureum from an animal rescue shelter. Thanks for saving a life, Jungkook!
Jimin
Jimin loved his late old fur baby, Ddosun, dearly. Since then he hasn't adopted another pet.
Jin
This BTS member has sugar gliders named Odeng and Eomuk given by his parents. But later died, then he had another one, Gukmul. He also had a Maltese named Jianggu, but also passed away because of old age.
V/Taehyung
The busiest fur dad of them all, Taehyung, has three dogs, Soonshim, Ssyongssyong, and Yeontan. He also has Persian-Chinchilla mix cat named Kkanji. Yeontan is the only dog that lived with them in their dorm. All members are close to Yeongtan and treat him as their own pet.
Belated happy birthday, Yeontan!
Currently, all their living adorable fur babies are with their families. We all love seeing our idols with their fur babies. Their happiness is ours too! They're the fur daddies that we love!
See the special moments when BTS cuddled up with their furry friends: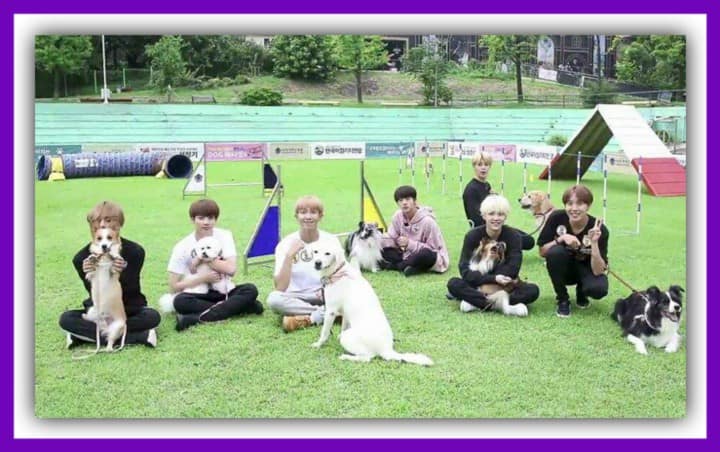 Photo Gallery
Photo Gallery