Pia Wurtzbach Collaborates With Studio Soliven For Her Upcoming Rug Line
We're looking forward to seeing the designs which are said to be "inspired by places of the world"
Miss Universe 2015 Pia Wurtzbach continues to take on the world, even after years since winning her crown. Taking her passion for beautiful things into fruition, she has recently teamed up with the creatives of Studio Soliven for her latest project -- the very own rug line!
Earlier this month, she announced her first foray into interiors via her Instagram account. Pia described the process as tedious, not fulfilling. After a year of exchanging ideas and working on the final product line up, the beauty queen is proud of all the hard work and is excited to share it to everyone.
Studio Soliven, with designers Mark Soliven, Solenn Heusaff, and Marella Custodio, offers more sneak peeks of the upcoming collaboration.
Their latest posts show Pia evaluating the designs in different patterns and colors, while another photo brings followers into what seemingly is a texture test for the rugs.
The most recent update revealed something thrilling -- Pia's rugs are said to be "inspired by places of the world."
We're definitely keeping our eyes peeled for the launch of the whole collection! In the meantime, here's a gallery showing Studio Solivens' previous creations. With the mix of textures, colors and lines combined in alluring compositions, they are veritable works of art.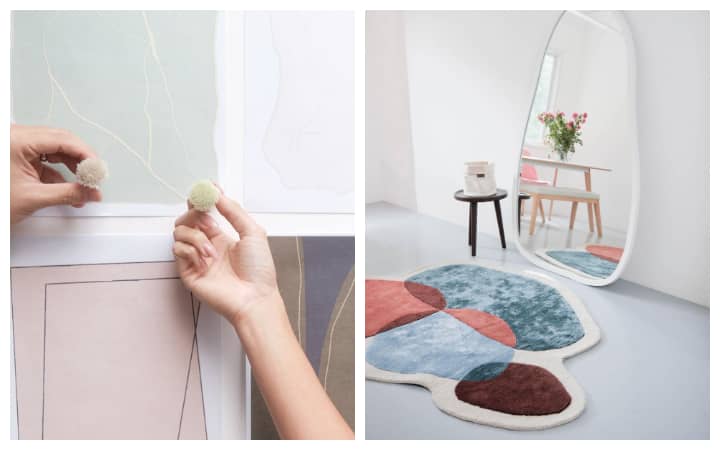 Rugs by Studio Soliven and Abode by Studio Soliven
Rugs by Studio Soliven and Abode by Studio Soliven