PSID's Pojie Pambid Shares Home Styling Tips For The Modern City Dweller
The dean of PSID offers some helpful advice on sprucing up your home, whether you're particular with your bedroom or trying to fit everything in your condo
Whether you're moving out and living alone in the metro for the first time or have been a city dweller for years, styling one's space will always be an intimidating task. Especially for homeowners who feel at a loss whenever they think of moving things around or adding a new furniture or centerpiece, expert advice is always well appreciated.
That's why during Our Home's recent lifestyle exhibit called "Love, Our Home", the brand invited Philippine School of Interior Design's (PSID) Pojie Pambid to offer tips on home styling. Metro.Style had a chat with this design mentor for the particulars in furnishing homes as well, especially when space is limited.
What's in a peg?
Before one gets started on designing the home, putting up the overall theme must be decided. "The designer must first study the likes and dislikes of the occupant. The personality of the individual who is going to be using the space must be taken into consideration and from there, derive a suitable theme," he begins. Pegs can be helpful for this step, whether taken from magazine cutouts or maybe some scourings from the internet!
Once the theme is set, it's time to think about what should fill the dwelling, beginning from the essentials.
In the gallery below, find Pojie Pambid's tips: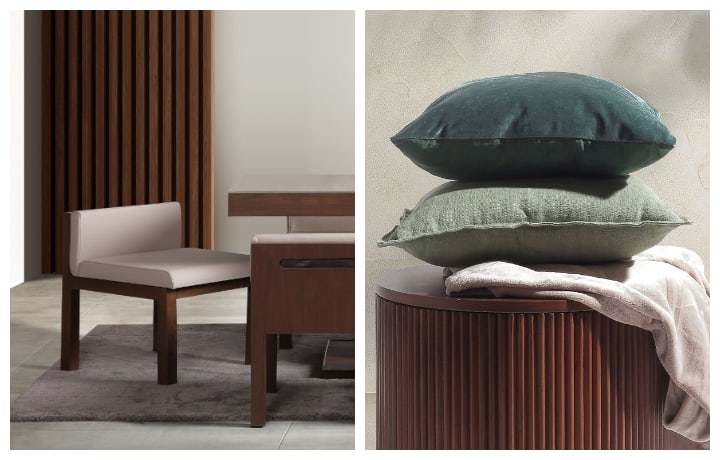 Photo Gallery
Photo Gallery
Our Home carries great options for all types of homeowners and Pojie recommends a great deal of selection from the brand. "I have a lot and it's impossible to pick only some. When I choose furniture from Our Home, I make it a point to bring my clients so that they can be included in the design decisions and their likes are considered. With Our Home, there's always an array of options to suit the contemporary modern clientele," he ends.