Let The Scents Of Calachuchi, Kamuning, Camia, Rosal And Sampaguita Transform Your Rooms
Painter Reena Gabriel collaborates with Scentful Living for this enchanted home fragrance line
With varying degrees of lock down ongoing for seventeen months now, having to stay home has made many long for the outdoors. In turn, it has also made nesters out of virtually all of us, as we continue to focus on our home's corners, making every aspect of our dwellings cozy.
Infusing rooms at home with scents from reed diffusers is one of the ways to create a sanctuary. Scents have the power to evoke memories, feelings and mood. They can transport us to a place we've been longing for, or a time in our life that we relish.
Scentful Living's newest range, the Hiraya Collection, a collaboration between the brand's owner, Bernadette Lim and artist Reena Gabriel hopes to do just that. Made with an appreciation for under-rated local blooms such as the calachuchi, camia, rosal, the kamuning, and the sampaguita as well as local citruses, dalandan and calamansi, this reed diffuser range is also made with locally-sourced essential oils. "We hope that you are transported to a place where you hear the faint rustling of leaves, and feel a gentle breeze that brings you a smell so delicately pleasant that it makes you close your eyes and smile from deep within," the brand proclaims.
This line of reed diffusers comes in three varieties. Artist Reena Gabriel talks about each of them, "The Kalinaw (meaning peace and serenity) brings you to a light and sweet disposition with hints of the kamuning or orange blossom along with dalandan and sampaguita. The Humaling (meaning great fondness or liking) takes you to a refreshing summer day with the camia or ginger lily, plus other flora and citruses. The Timpi (meaning moderation or calm) is the scent of a bright morning in spring, with a sweet & fresh feeling brought about by the rosal or gardenia, calachuchi and calamansi," she explains.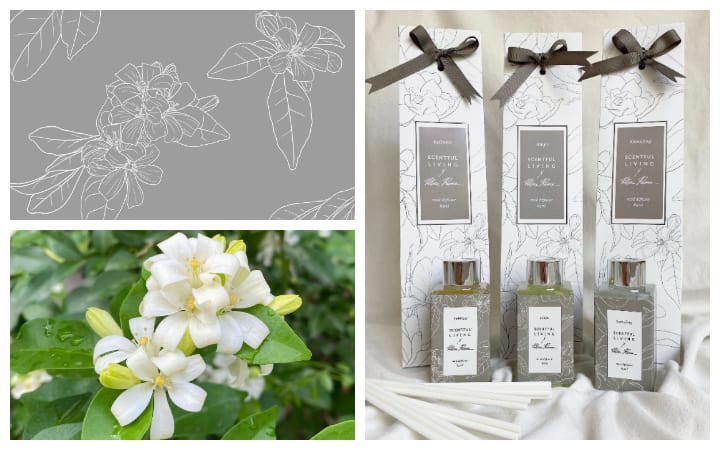 The Hiraya Collection by Miss Reena x Scentful Living
The Hiraya Collection by Miss Reena x Scentful Living
The artist, known for her many collaborations that underscore the beauty of Philippine flora, talks about home saying that there is nothing else that is more relatable than the scents of our own local flowers. "To me, home smells light and sweet, but also with a buzz of energy. This is what we tried to capture in each scent - the mild experience of a beautiful bloom on a crisp, bright day. There is nothing else that's more down-to-earth or approachable and reatable than our very own rosal, camia, kamuning, calachuchi and sampaguita."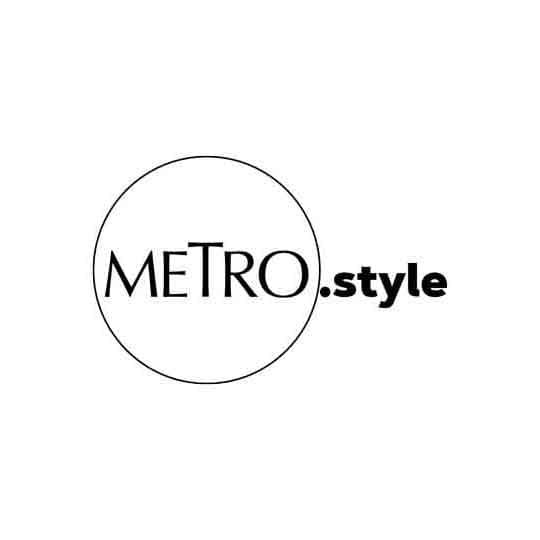 One of Reena Gabriel's creations in progress. | @missreenaph